Matthew Perry has vowed to remove his controversial remarks about Keanu Reeves from future editions of his memoir, "Friends, Lovers, and the Big Terrible Thing." The "Friends" actor apologized after receiving backlash for writing about Reeves in his book, questioning why the actor "still walks among us" when "talented" actors and "original thinkers" like River Phoenix and Chris Farley had passed.
Now, Perry is taking action by removing the references to Reeves. At the Los Angeles Times Festival of Books on Saturday, Perry revealed that all future editions of "Friends, Lovers, and the Big Terrible Thing" would omit Reeves' name.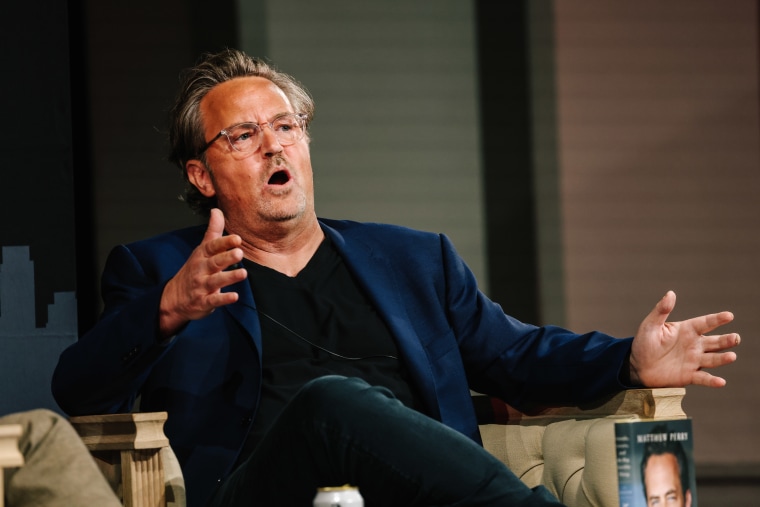 "I said a stupid thing. It was a mean thing to do," Perry said at the festival. "I pulled his name because I live on the same street. I've apologized publicly to him. Any future versions of the book will not have his name in it." 
Perry, too, revealed that while he hadn't personally apologized to Reeves, but that he plans to do so. "If I run into the guy, I'll apologize. It was just stupid," said Perry. 
While the "Friends, Lovers, and the Big Terrible Thing" passages referencing Reeves were written as an attempt to pay homage to the likes of Phoenix and Farley, the execution was met with fervent criticism. "The list of geniuses who were ahead of their time is too long to detail here — suffice to say, near the top of any such list should be my costar in 'A Night in the Life of Jimmy Reardon,' River Phoenix," Perry writes.
Perry continues later on, writing, "River was a beautiful man, inside and out — too beautiful for this world, it turned out. It always seems to be the really talented guys who go down. Why is it that the original thinkers like River Phoenix and Heath Ledger die, but Keanu Reeves still walks among us? River was a better actor than me; I was funnier. But I certainly held my own in our scenes — no small feat, when I look back decades later."
Perry was quick to issue an apology for the passage back in October: "I'm actually a big fan of Keanu. I just chose a random name, my mistake. I apologize. I should have used my own name instead."