After writing fiction masterpieces such as "The Handmaid's Tale" and "Alias Grace," Margaret Atwood is now working on a new project: a memoir.
Atwood, 83, revealed to Jenna Bush Hager that despite claiming earlier that she had no desire to write the story of her own life, she is now working on one. She joked that not writing a memoir is something a person says in their youth: "When you're maybe 70."
The author asked Jenna to weigh in on a dilemma she's facing. "Do you think I should tell all or just about people who are dead?" she asked. Jenna's response? All."
She said she's still getting used to one major shift between genres. "I can't just make stuff up," Atwood said.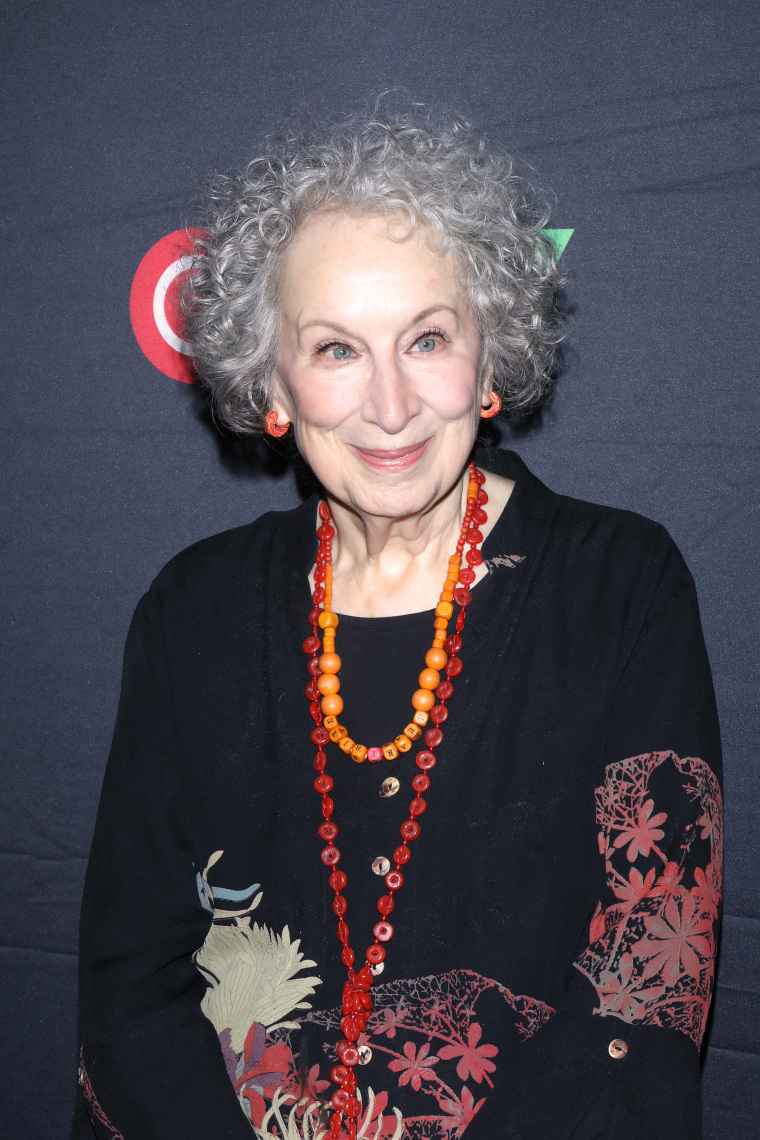 In Jenna's interview with Atwood, which aired March 6, the literary legend shared her path to becoming a published author, which started in the woods of northern Canada, where she grew up.
"I was a very early reader because guess what, nothing much else to do when it's raining in the woods," she said.
Atwood's brother was another "early storyteller," she shared. While serving as her sibling's de facto reader, she realized she wanted to pen her own tales.
But her parents weren't always encouraging, she revealed.
"They didn't want me to be a writer," Atwood said. "No sane parent would want that for their child. What my mother said famously was, 'Well, if you're going to be a writer, you better learn to spell.' I said, 'Others will do that for me.' And guess what? I was right."
Atwood published her first book, "Double Persephone," a poetry collection, in college. But before she started writing novels, she tried her hand at another genre.
"I did have the lunatic idea in high school that I was going to write romance," she said. "That was what got paid the most, so I thought, 'Oh good I will write these romance stories that can't be hard.'"
But she found that romances didn't come naturally to her.
"I wasn't good at it. People think that it's going to be easy, but it's actually not as a certain mindset. And although I could think up the plots, I could not channel the required style," she said.
While she is writing her memoir, she is also preparing to release a brand new book, a collection of short stories called "Old Babes in the Wood," which comes out March 7. In the collection are tales of a married couple inspired by Atwood's own relationship with novelist Graeme Gibson, who died in September 2019.
Atwood describes her grief as an experiences that comes "in waves," she told Jenna.
"There aren't these stages that lead inevitable to a point where you're not thinking about them at all," she said. "Life goes on, people get older and some of them die. When I was in high school, I wrote a story about this really, really, really old woman who is passed all hope and just all sort of dried up and there was nothing else was going to happen in her life. And she was really old. She was 40."
Despite many of the dark themes in her work, she also spoke about the hopeful and humorous sides of her writing.
"Even if the hope is just what is going to happen tomorrow, maybe it will be better than today," she said, about her outlook. "That if you go around the bend and over the mountain, maybe it will be something better there."
While she says in some way, most people are hopeful, not everyone can match her level of wit.
"Funny is only funny in connection with other people, isn't it?" she told Jenna. "You can't be hilarious all by yourself in the kitchen. Not usually."