Jenna Bush Hager just celebrated four years of Read With Jenna — and raised a glass with the people who helped make it possible.
On March 9, Jenna gathered with many of the authors selected for her book club since March 2019 for a party at the McNally Jackson bookstore near TODAY's Rockefeller Center offices.
"This is beyond my wildest dreams. To be in a room full of authors who I have long admired. All of you put out magic into a world that doesn't feel so magical," she said before adding, "I'm crying!"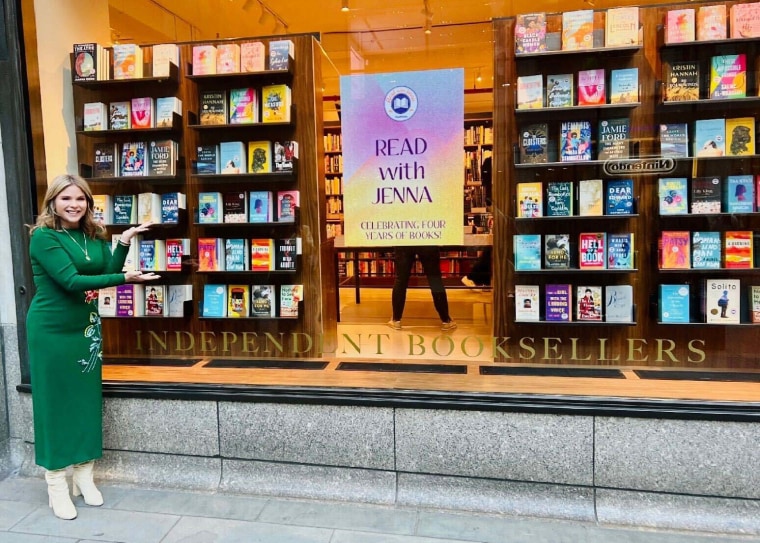 In attendance were the first-ever Read With Jenna author, Tara Conklin ("The Last Romantics"), the most recent, Diane Marie Brown ("Black Candle Women"), who flew in from California, and many in between: Nicole Dennis-Benn ("Patsy"), Rumaan Alam ("Leave the World Behind"), Nikki Erlick ("The Measure"), Megha Majumdar ("A Burning"), Emma Straub ("All Adults Here") Amor Towles ("The Lincoln Highway"), Qian Julie Wang ("Beautiful Country"), and Jean Kwok ("Searching for Sylvie Lee").
Jenna also thanked her friends and loved ones in attendance. Her sister, Barbara Bush, looked on with tears in her eyes. Jenna's husband, Henry Hager, also was there (the day after he just so happened to save someone's life in a restaurant).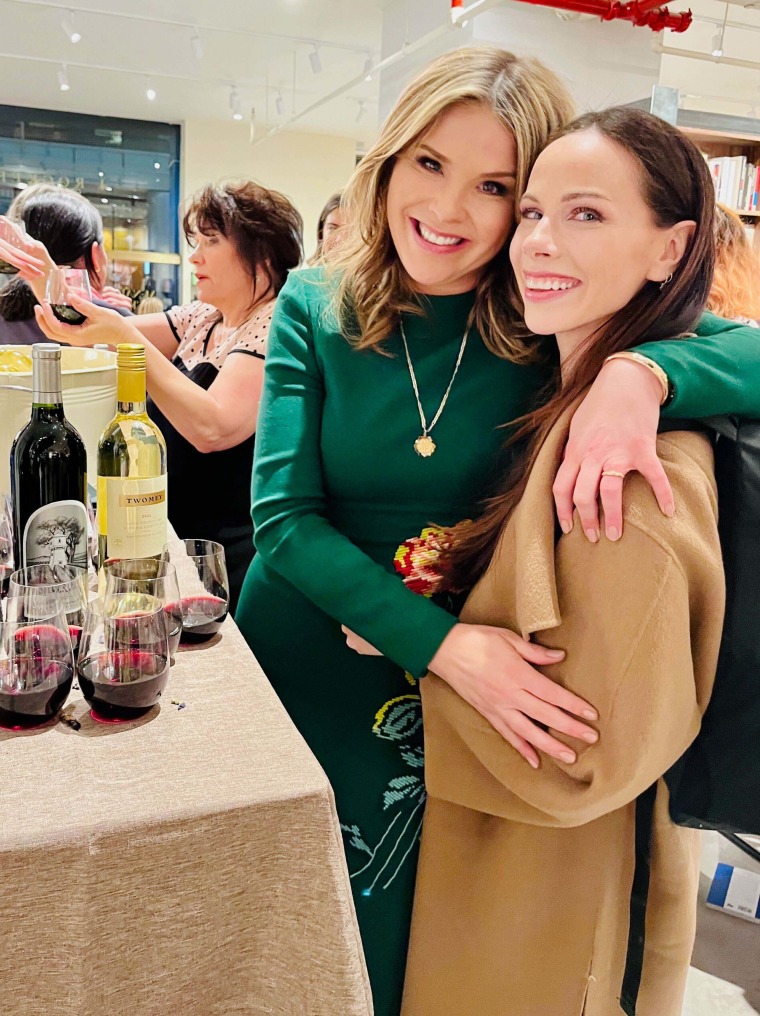 "I'd like to thank my beautiful sister, who is weeping, because she shared stories with me from the time we were born," she said. "I'd like to thank my husband, who has put up with a million and one galleys in my home."
The audience also consisted of Jenna's co-anchors Savannah Guthrie, Dylan Dreyer and Sheinelle Jones, as well as other NBC employees and executives and publishing industry professionals.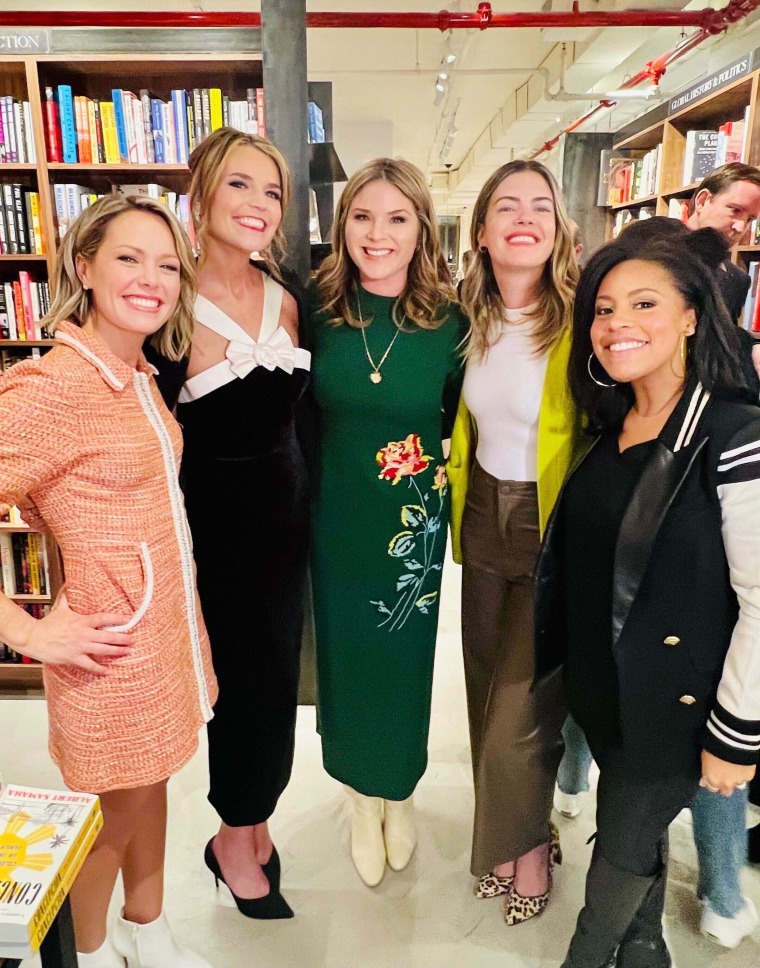 Bookstagrammers and book influencers like Lupita Aquino (@lupitareads) and Mariah Plunkett (@thekneadtoread), came too.
Since its founding in March 2019, Jenna has selected a new book to share with readers each month (and some, more than one), amounting to a total of 52 books.
She finished her speech by shouting out the impact these authors have made on her life and readers'.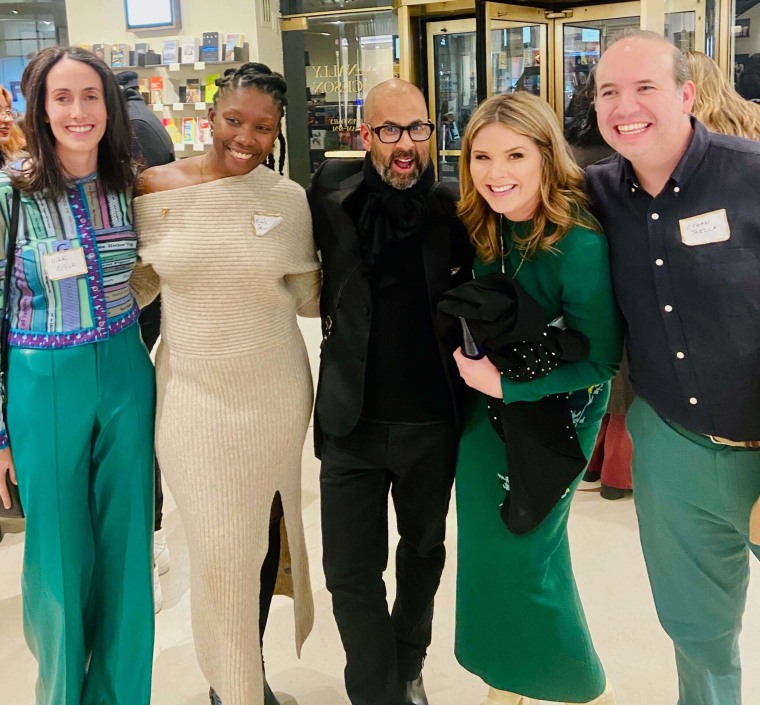 "You've made my life as a reader more full. You've made my job at the TODAY Show more impactful. You've opened the door to so many different lives, so many different worlds that our readers get to learn about and read about. We get to hang out with you on our couches, on our beds before we go to sleep, on the subways and the bus rides to work. You're changing minds and opening hearts," she said.
Jenna also celebrated the anniversary with authors Wang, Dennis-Benn, Majumdar and Ann Napolitano on the 3rd Hour of TODAY on March 2.
"Thank you to all of our readers. Our incredible authors — you all have always changed my life. There's always more room, y'all," she said.
Speaking to TODAY.com, Jenna reflected on what she loves most about Read With Jenna, four years in. "It's the community of readers who are so engaged, and the community of authors who I have gotten to know," she says.
The lifelong reader says that her relationship to reading has changed now that she's reading books for the club.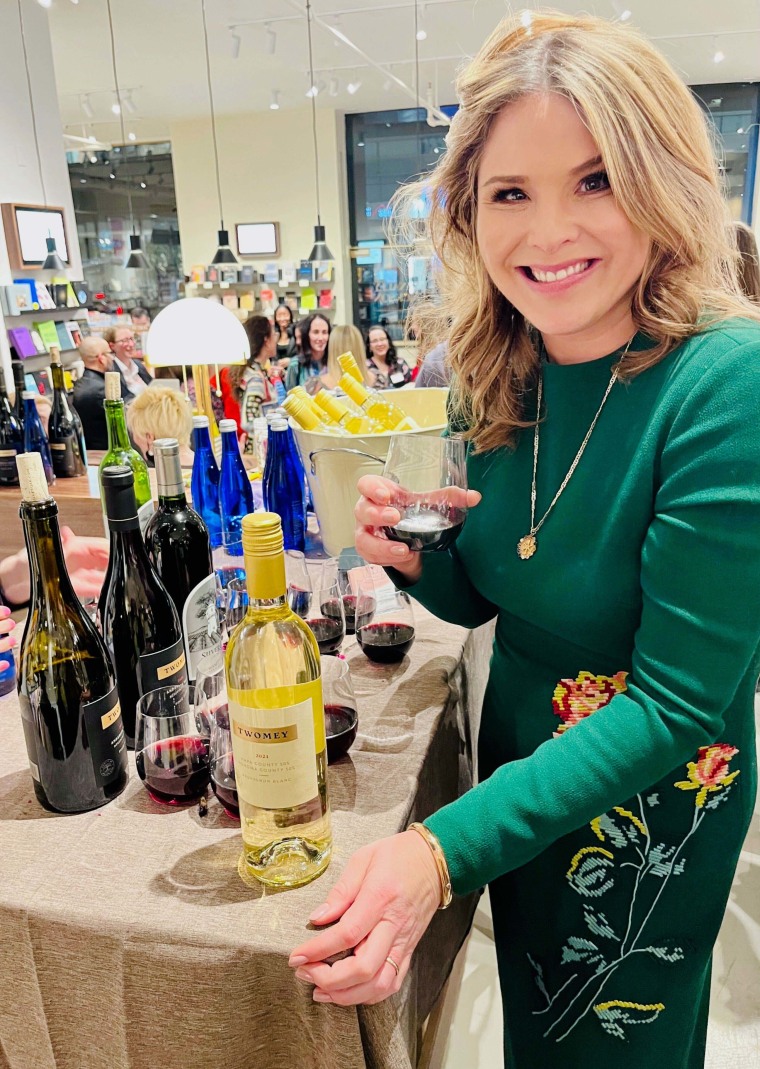 "Now that I'm reading for work, I have to still find that joy (of reading) – because it definitely is on my to-do list as opposed to my escape. I try to remember how lucky I am," she says.
She says that when she started the club, she had no idea it would go on to become the bestseller-making juggernaut it became.
"Four years ago when we started Read With Jenna, we hoped to build a community of people who wanted to read here and there. I don't think we ever could have imagined that we'd have all of these New York Times bestsellers and a community that's so engaged and compassionate," she says.
Jenna likens the age of the book club — four — to a "wild toddler getting ready for kindergarten." She says, "That's exactly how this book club feels."
As the book club "grows up," Jenna is also adapting titles for TV and film through her production company, Thousand Voices, like the recent pick "The Many Daughters of Afong Moy."
What's next? Keep reading to find out.