Before perusing bookstore shelves for the book to break your reading slump, you may just want to scroll through TikTok first. Turns out all the recommendations you need could be right at your fingertips. 
Fittingly called BookTok (short for "Book TikTok"), the subcommunity of the social media platform is self-described as "the biggest book club on the planet."
Enthusiastic readers connect with one another to share book reviews, reactions and curated lists of recommended must reads.
This niche corner of TikTok, with the hashtag #booktok, has amassed over 112 billion views. With numbers like that, no surprise it's a powerful force within the publishing industry with BookTok darlings tending to fly off the shelves. It has been credited for helping authors sell over 20 million books in 2021, according to NPD BookScan data per the New York Times. 
Even Hollywood is taking notice of this BookTok effect with some of the most popular reads being adapted into movies and TV series, like "It Ends with Us" by Colleen Hoover and "Daisy Jones & the Six" by Taylor Jenkins Reid.  
Trending page-turning titles range from highly anticipated new releases to older hidden gems. So, what is BookTok recommending right now? We rounded up 21 of the most buzz-worthy books on the social media platform to add to your reading list.
TODAY independently determines what we cover and recommend. When you buy through our links, we may earn a commission. Learn more.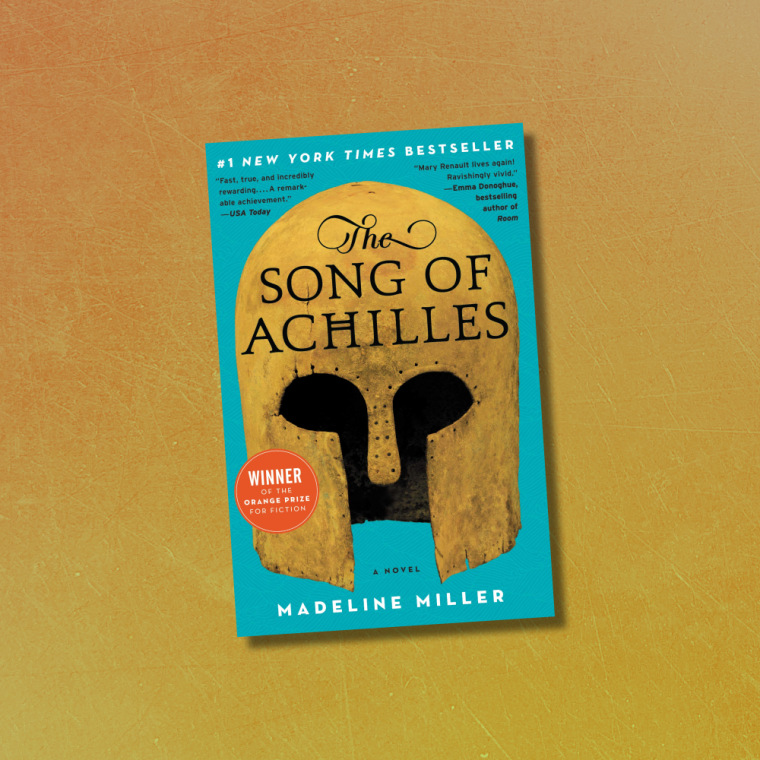 "Song of Achilles" is the Iliad like you've never read it before. Patroclus, in Classics professor Madeline Miller's rendering, is a young prince who's been exiled from his homeland and befriends the powerful Achilles. When the two find out Helen of Sparta has been kidnapped, Achilles joins the heroes of Greece to surround and attack Troy. And Patroclus feels compelled to join him out of both fear and love. But as the two embark on their journey, they will be tested by Fates who will demand a sacrifice.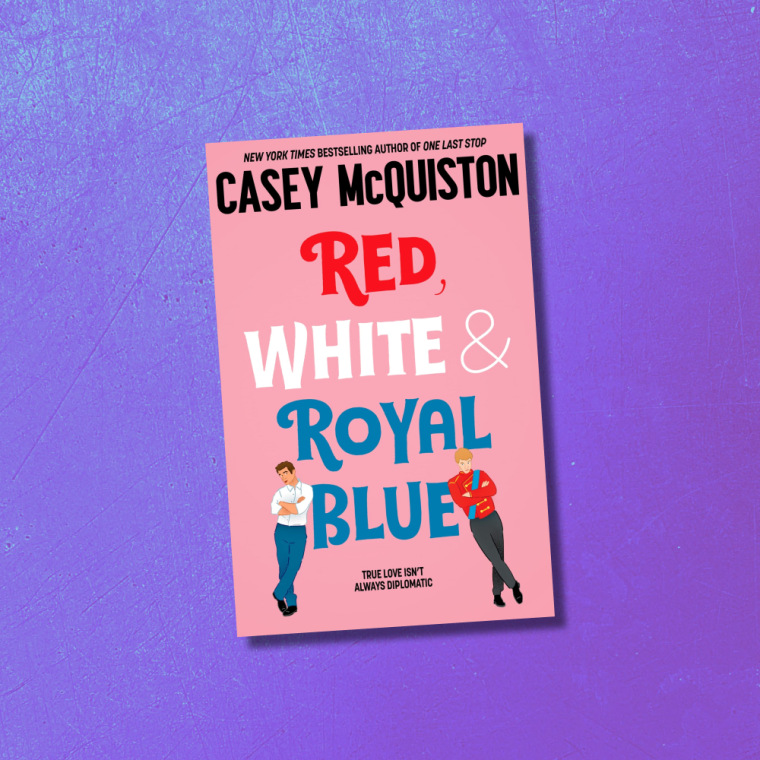 "Red White and Royal Blue" is a bestseller turned TikTok sensation. When photos of a confrontation at a royal wedding between the first son of the United States, Alex Claremont-Diaz, and his nemesis, Prince Henry, heir to the British throne, leak to tabloids, they are forced to do damage control. That is, stage a fake friendship. But as the two spend more time together, it becomes harder to deny that there is a connection between them. And now, as his mother enters a presidential re-election campaign, Alex finds himself in a secret relationship that will impact not only his country, but another, if it's unveiled.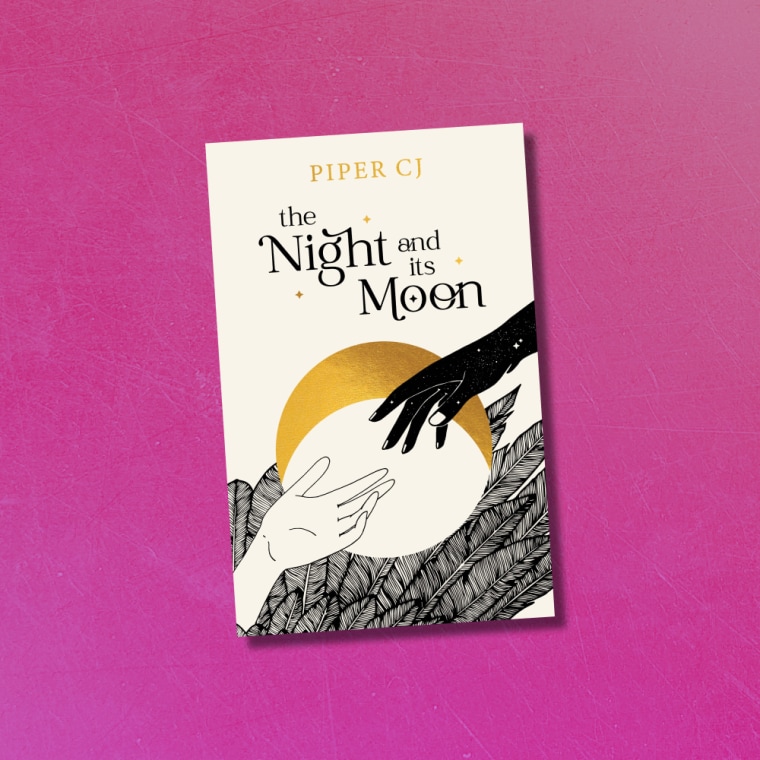 The first book in a four-part series, which touches on subjects such as race, abuse and LGBTQ+, "The Night and its Moon" has BookTok absorbed in a fantasy that feels so real. Orphans Nox and Amaris have just been separated. They're just now, for the first time, life outside of an orphanage. Their journeys take them to brothels and to mountains, past foes and assassins and toward a war between humans and magical creatures.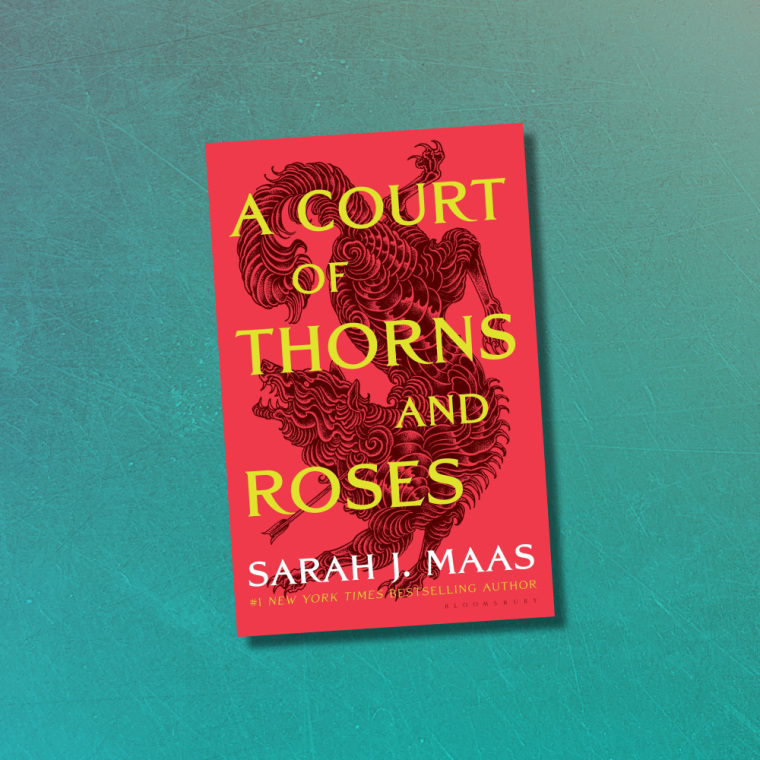 Slaughtering a wolf is not a big deal for Feyre. In fact, the 19-year-old huntress thinks nothing of it. But after killing one in the woods one day, the mortal is captured by a creature who demands retribution for her actions. Feyre is taken to a magical land and realizes the beast, Tamlin, is a faerie who used to rule her world. And as she spends more time in her new home, she begins to discover feelings for Tamlin and uncover the truth about his world. But trouble looms ahead, as a wicked shadow grows in the land and Feyre has to find a way to stop it. This fantasy read is the first of a five-part series that has transcended the bookish realm and is being adapted as a TV series on Hulu.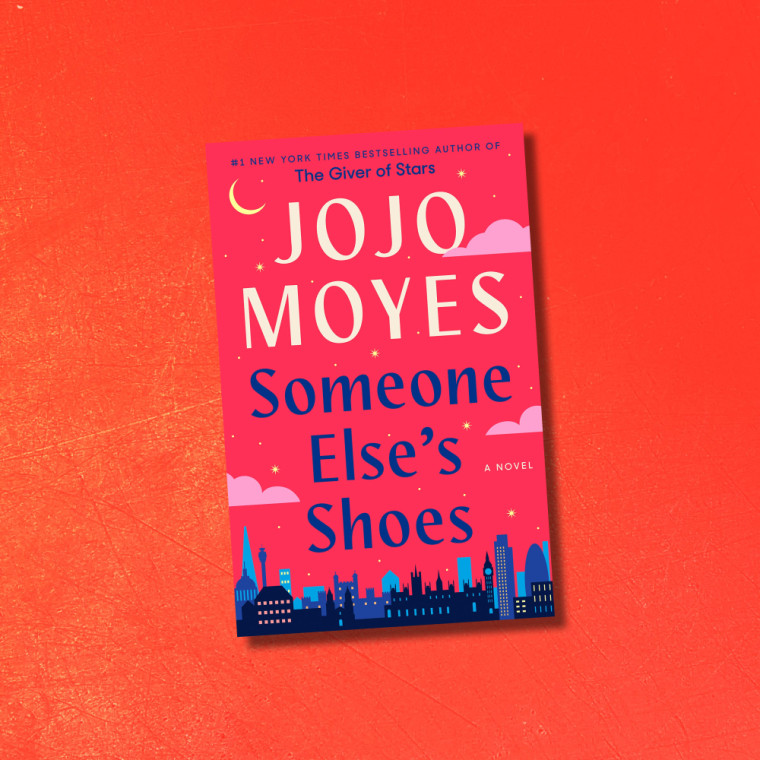 Imagine walking in another person's shoes, literally. Two women accidentally swap bags at a London gym, leaving them both not only in possession of new shoes but also a different reality. Sam Kemp is struggling to keep her family afloat but when she suddenly sports six-inch high red crocodile Christian Louboutins, she begins to exude a newfound confidence. And while globetrotting Nisha Cantor is in the midst of the bag-switching chaos, her life is upended when her husband cuts her off financially. Despite the differing adversities the two women face, they are tied together through their shoes. It's a lighthearted book but moving book about the mix-ups and opportunities brought on by colliding with a stranger.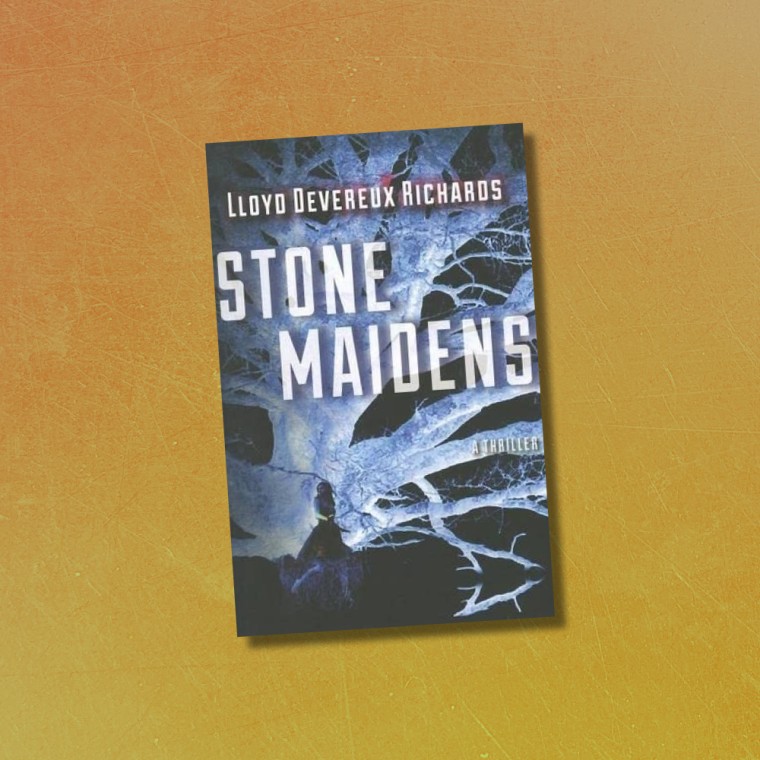 This mystery novel published in 2012 just skyrocketed onto the bestseller list when the author's daughter posted a TikTok about her dad's modestly selling book. 
As the chief forensic anthropologist for the FBI Chicago field office, Christine Prusik has seen her fair share of creepy cases. But her newest assignment seems to top them all. A serial killer is strangling young women and leaving their lifeless bodies in southern Indiana ravines with a curious calling card of carved stone figurines. And even more peculiar, the figurines are replicas of the spirit stones found among the primitive tribe in Papua New Guinea that Christine narrowly escaped while doing field research a decade prior. Now she has to determine if this haunting connection to her past is just a coincidence or is there more at play.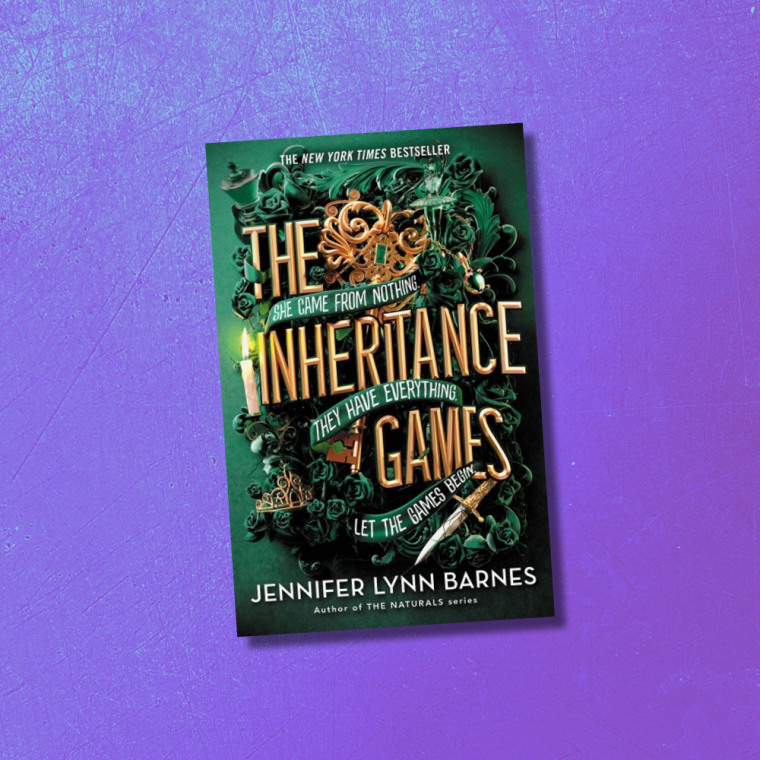 For Avery Grambs, current plans are simply to survive high school. Then, the unexpected happens and she becomes heir to an enormous fortune. Billionaire Tobias Hawthorne leaves Avery all his money — only she has no clue who he is and why she needs to move into his former home to receive the inheritance. When she arrives at Hawthorne House, occupied by Tobias' family whom he just excluded from his will, she gets caught in a world of wealth and privilege with danger around every turn. And the longer Avery stays, the more certain she becomes that the inheritance and house are clues to something that she'll have to solve in order to just survive. The book, with Knives Out vibes, has two other titles in the series with a fourth expected later this year.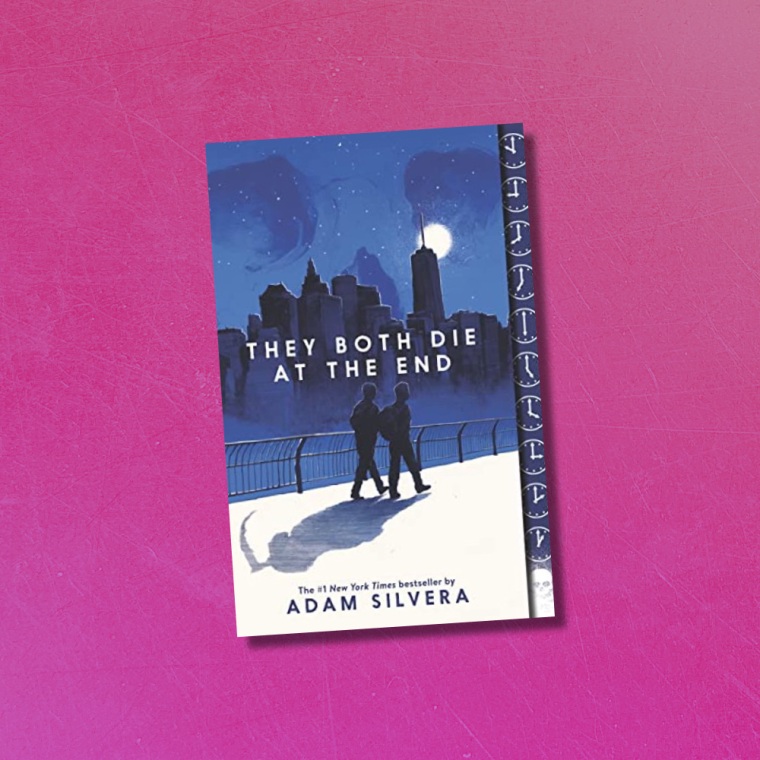 For Mateo Torrez and Rufus Emeterio, the hypothetical question of what would you do if you only had 24 hours left to live is more than something to casually consider, it is their reality. On a day in September, shortly after midnight, both teenage boys receive a call from the futuristic Death-Cast notifying them of their impending doom. Mateo and Rufus are each looking for a friend to spend their End Day with and find one another through an app called Last Friend. The two strangers team up for one final hurrah, experiencing life in a way they never have, before going their separate ways forever. The prequel to this 2017 book, "The First to Die at the End," was released last October — and has left BookTokers in tears, too.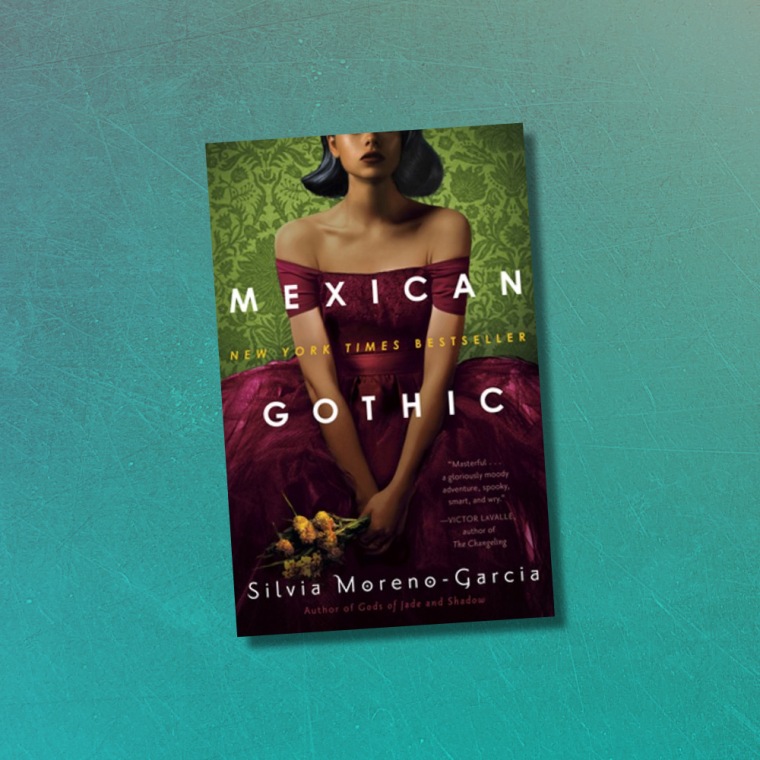 In the 1950s, glamorous débutante Noemí Taboada heads to the Mexican countryside after her father receives an ominous letter from her newlywed cousin begging for someone to save her from mysterious doom. Arriving at High Place, where her cousin now lives, Noemi uncovers secrets behind the walls of the decaying mansion. Yet she is also drawn to the seductive world of the house, which makes it hard for her to leave High Place behind. This suspenseful read, which offers commentary on racism, generational trauma and domestic abuse, has BookTokers obsessed.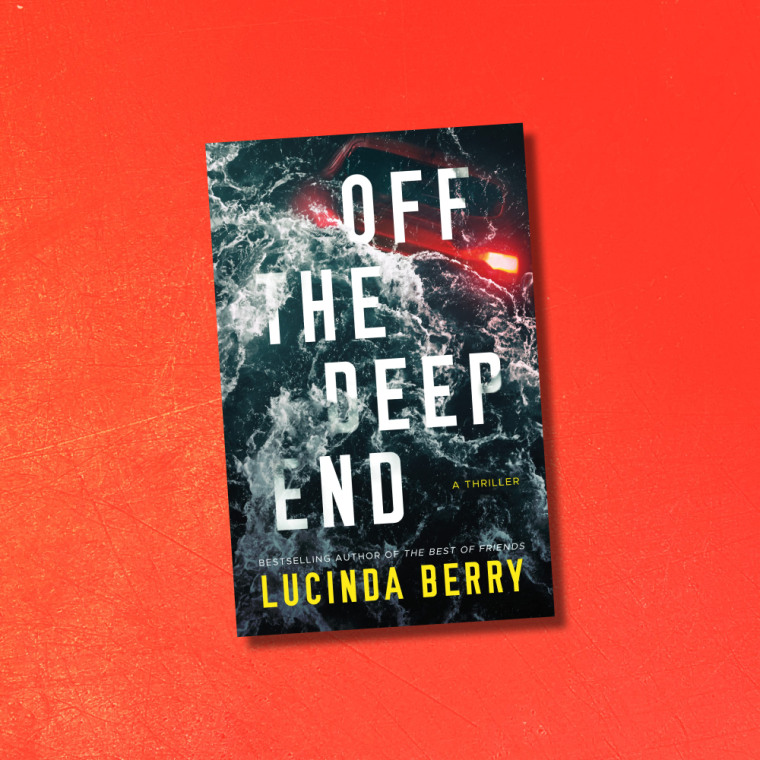 Jules Hart's idyllic life is shattered when she swerves to avoid hitting a deer in the road and her car, along with her son and his friend, plunges into an icy lake. The therapist turned stay-at-home mom can only manage to save one of the teenage boys from drowning in the frigid murky water, and it's not her son. Ten months after the accident, Jules is still reeling from the death of her child and grappling with the fact that she inadvertently saved the wrong boy. But then the boy suddenly and inexplicably vanishes, and Jules is now taking center stage in a police investigation. The author, a former clinical psychologist herself, has captivated BookTok with her ability to capture profound grief in a realistic way.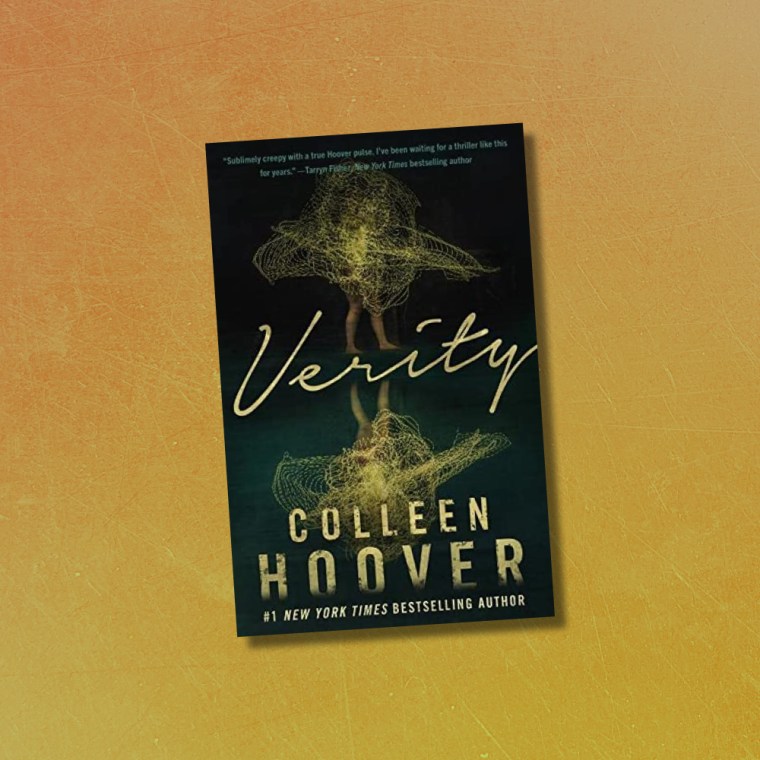 Lowen Ashleigh is a struggling writer who has just landed the opportunity of a lifetime. She is hired by Jeremy Crawford, the husband of a best-selling author, to complete the remaining books of his injured wife's successful series. In the Crawford home, Lowen uncovers an unfinished autobiography that was never intended to be read — and contains terrible secrets about the family's past. As she begins to have feelings for the author's husband, Lowen struggles to determine if she should share the autobiography with him as it's bound to forever alter his relationship with his wife. This sensational psychological thriller, penned by the same author as "It Ends with Us," has led to debate between BookTokers over its ambiguous ending.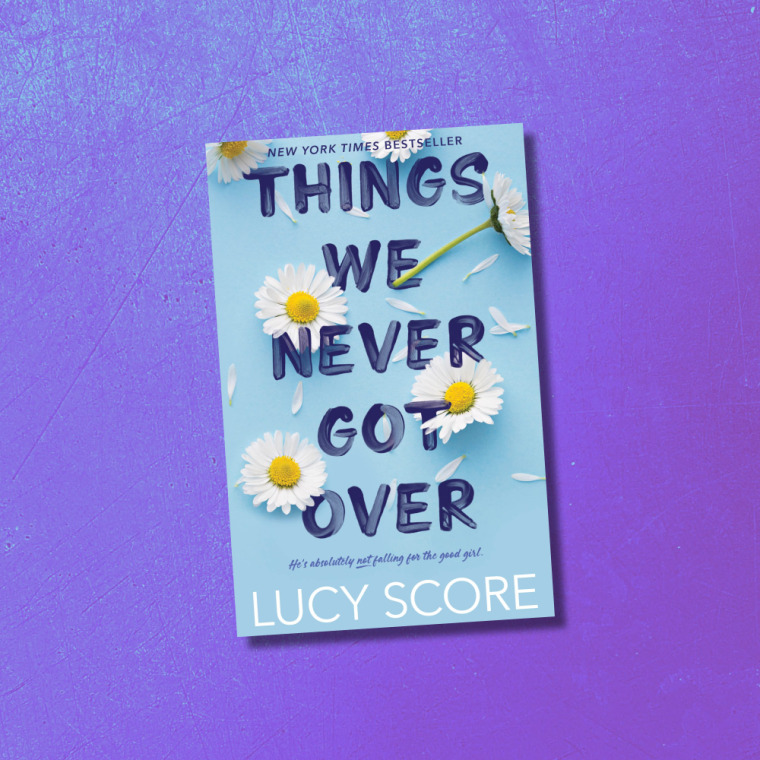 Lucy Score's steamy romance novels are popular on BookTok for their plot and, uh, other things. Check out the three books in Score's Knockemout series: "Things We Never Got Over," "Things We Hide From the Light" and "Things We Left Behind," all following bad boys whose hearts of gold are there, even if they're hard to find at hfirst.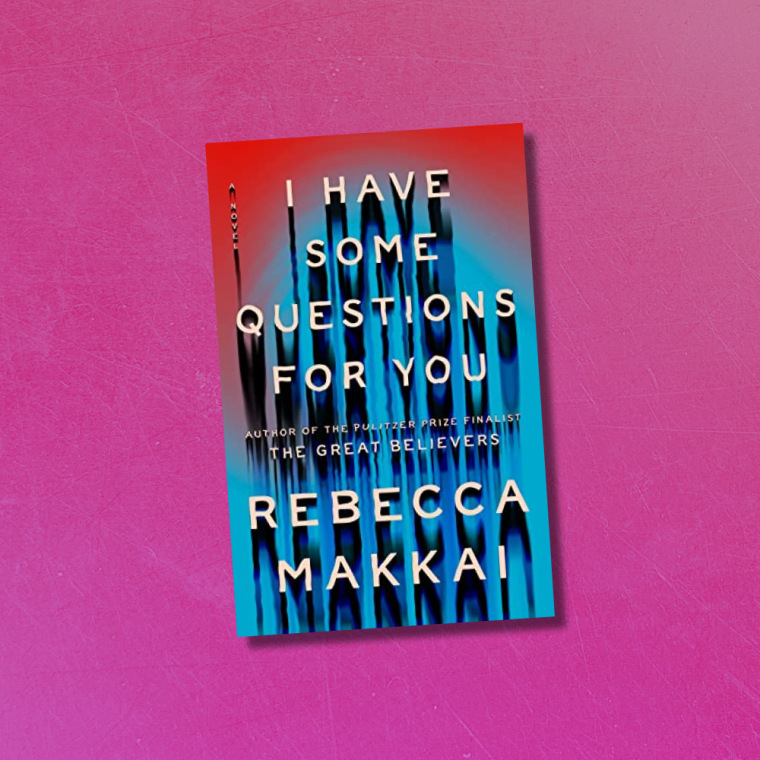 Successful film professor and podcaster Bodie Kane is content forgetting her past — not the least of which includes the murder of her senior year roommate, Thalia Keith, at a boarding school in New Hampshire. But when the Granby School invites her to return to teach a course, Bodie is forced to confront the things that happened in 1995 that she has been trying so hard to forget. Bodie starts to question if the conviction of the school athletic trainer, Omar Evans, was a rush to judgment and if Thalia's real killer could still be out there. And what if she has unknowingly held a clue all along that might have held the key to solving the case. The literary mystery unspools like the podcast series Serial, addressing themes such as racism, classism, sexism and memory.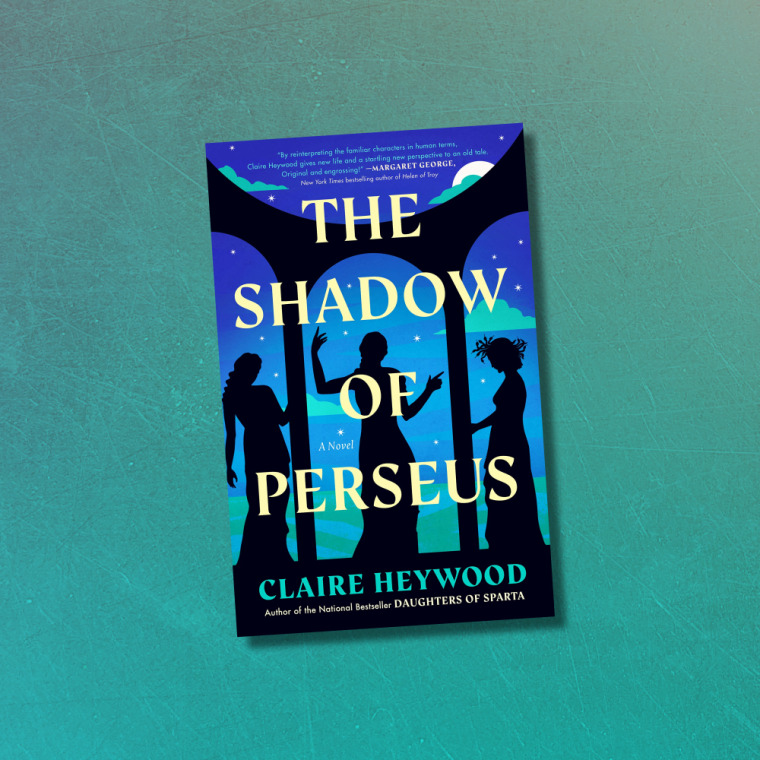 The story of Greek mythological hero, Perseus, is told through the voices of three women who are sidelined in the traditional version: His mother, Danae; his temptress, Medusa; and his wife, Andromeda. This all-female mythological reinterpretation takes Perseus down from his heroic pedestal, revealing him to be a man obsessed with his own destiny, not good.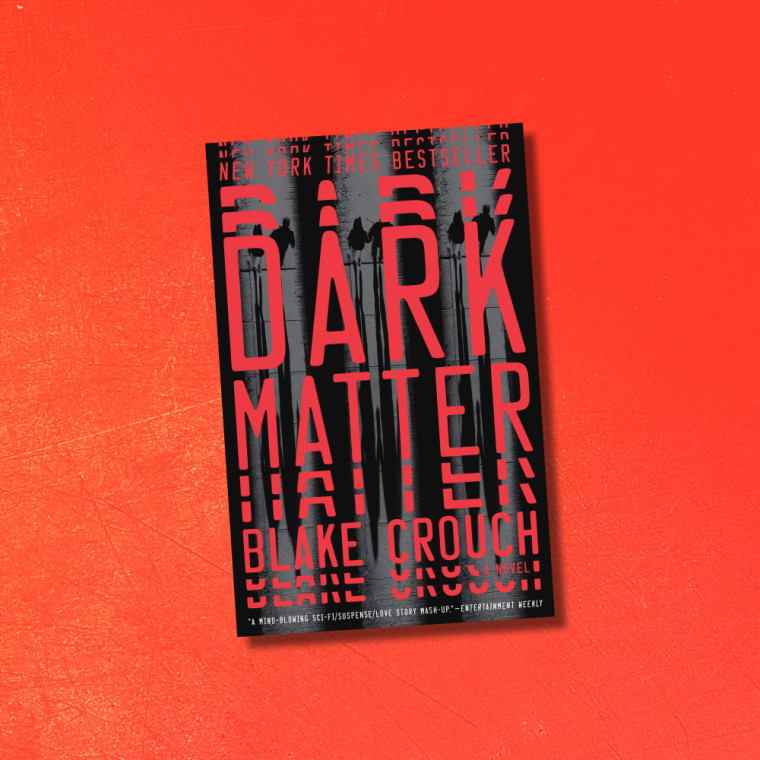 Jason Dessen is an ordinary college physics professor who lives with his family in Chicago. Everything in his life seems predictable until a masked abductor knocks him unconscious. When he awakens, he finds himself strapped to a gurney and surrounded by unfamiliar people in hazmat suits. He is greeted with, "Welcome back, my friend," only Jason has no idea who the man is smiling down at him. In fact, everything seems different. He has a different wife, his son has never been born and he is now a celebrated genius who has achieved something remarkable. As Jason tries to find a way to return to his family, he has to confront how far he will go to reclaim his old life. This science-fiction thriller has captivated BookTok readers who wonder what their lives would look like if they'd made different choices.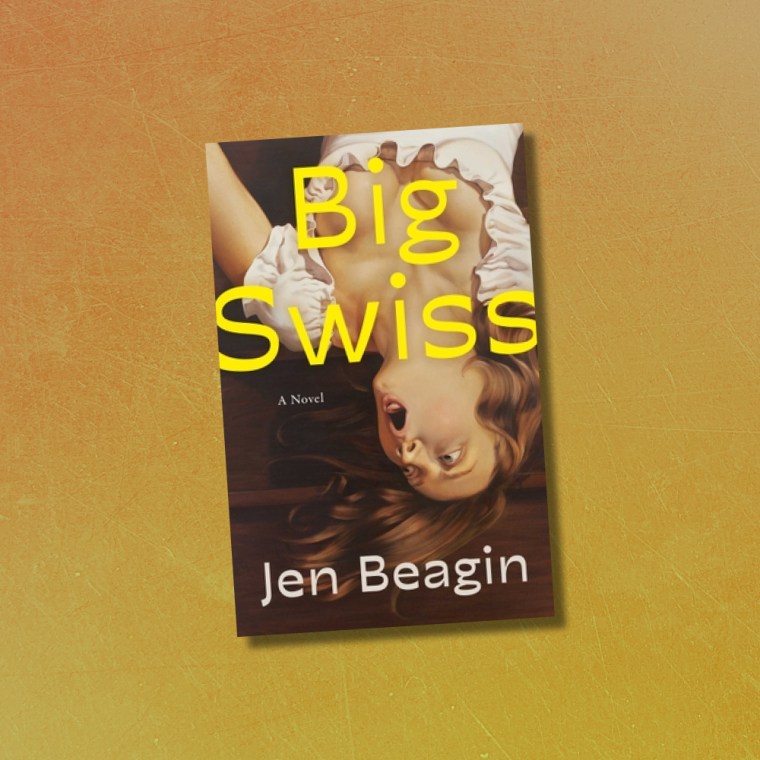 Greta spends her time transcribing therapy sessions for a sex coach. She becomes fascinated with the newest client, a repressed married woman whom she refers to as Big Swiss since she's tall, stoic and originally from Switzerland. Greta is especially intrigued by Big Swiss' refreshing attitude surrounding her trauma since they both have a dark past. When the pair accidentally cross paths at a dog park and Greta recognizes Big Swiss' voice, she introduces herself with a fake name. As the two begin a relationship, Greta will go to any length to maintain the connection. This contemporary fiction novel tackles issues surrounding mental health and infidelity.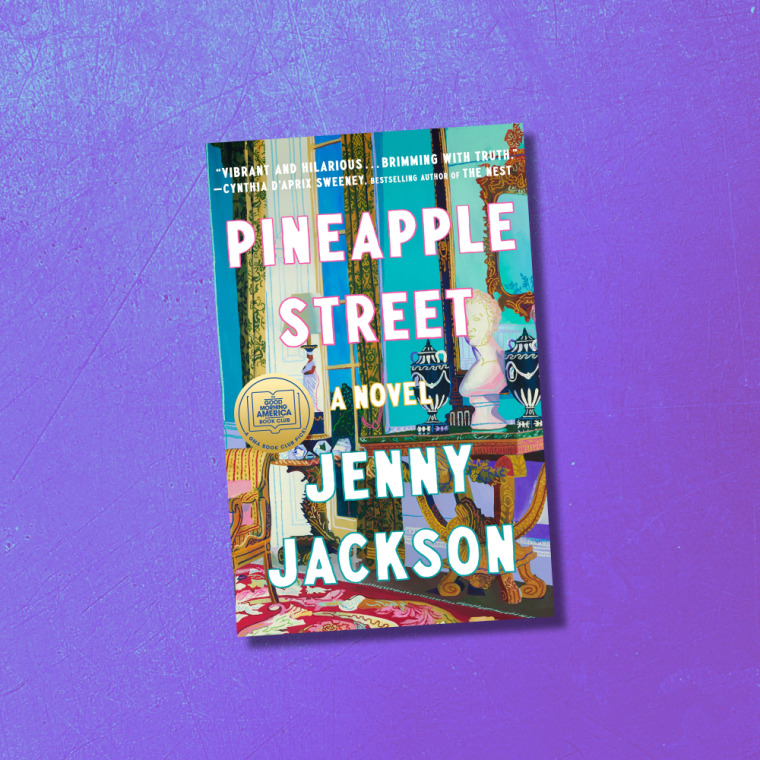 Three women, one Brooklyn family ... and lots of money. Darley, the eldest in the family, gave up her job and her inheritance for motherhood. Sasha, who married into the well-connected family, always feels like an outsider. And the youngest of the family, Georgiana, is in love with someone she ultimately can't have. With shifting narrators, this highly anticipated debut novel by Jenny Jackson gives readers a glimpse of New York's elite.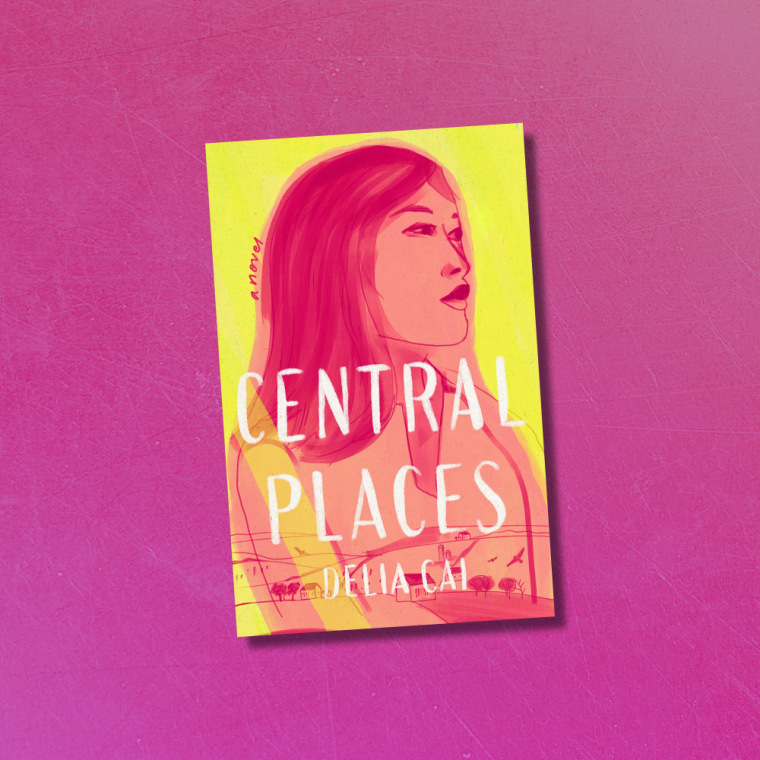 Audrey Zhou has traded the small Illinois town she grew up in for New York City. Far from Hickory Grove, she's now living her best life with an impressive high paying job and a faultless fiancé, Ben. In order to move forward in Manhattan, she has to confront unresolved issues that she left behind. Returning home is complicated. Her relationship with her mother is strained and she feels less connected to the friends she left behind. And there is a lingering crush from high school, a laid-back stoner named Kyle, whom she finds herself inexplicably drawn to years later. Audrey tries to navigate her past life without jeopardizing the future she's worked so hard to create. Along the way, she starts to question if it's the new Audrey or the old one that truly brings her happiness. This character-driven read, which includes interracial relationships and challenging family dynamics, has BookTokers hooked.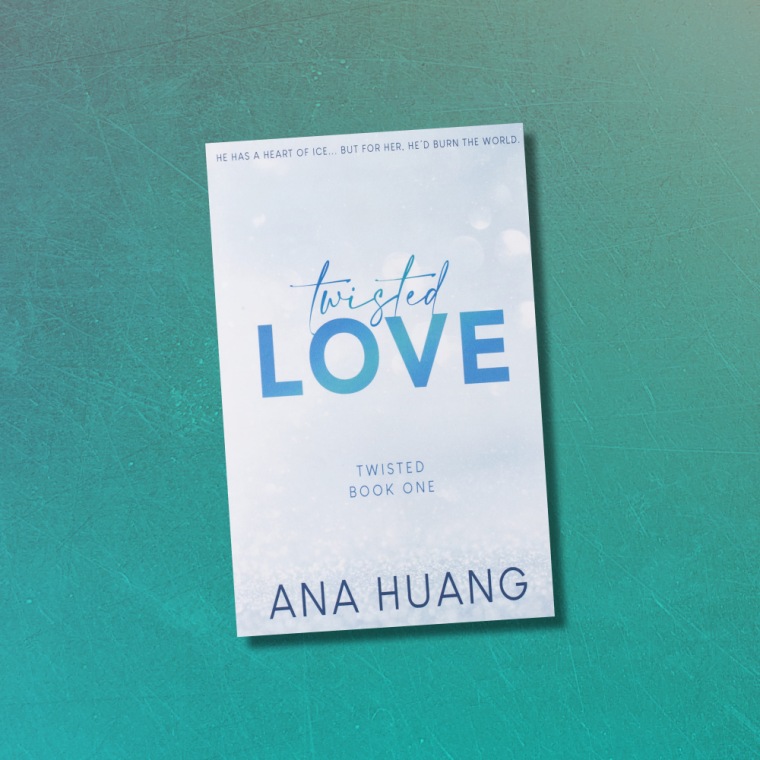 Ava Chen is a free spirit who thinks positively, despite her difficult past. When her overprotective brother embarks on a year-long trip, he asks his best friend, Alex Volkov, to look after her. Alex, cloaked in mystery, is running toward success so he can outrun his past. When the pair begin to spend more time together, the undeniable chemistry that develops threatens to destroy them both. The first book in the "Twisted" series, BookTokers are loving the brother's best friend and opposites attract romance trope.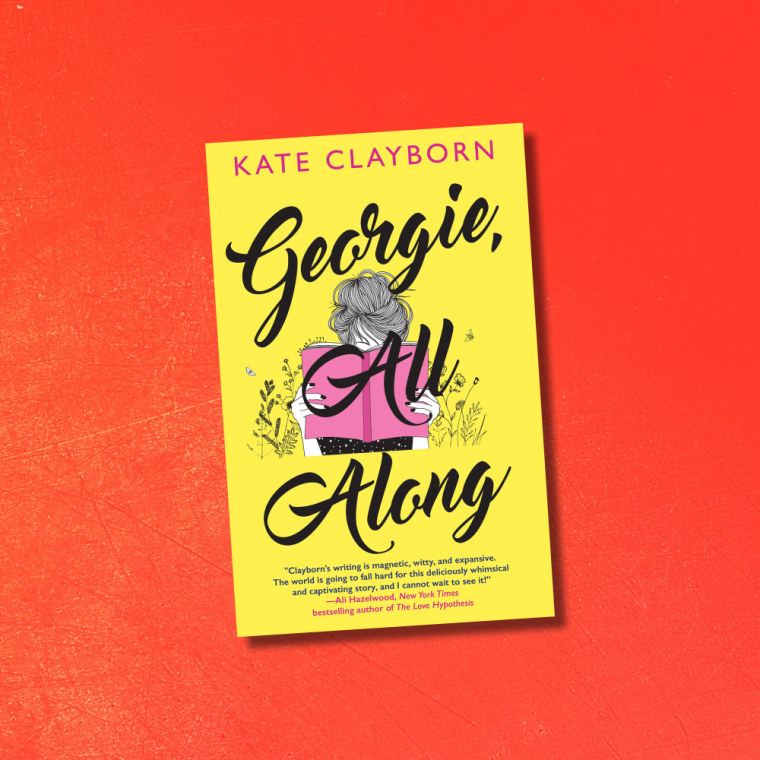 Georgie Mulcahy always puts others first. Endlessly busy as a personal assistant in Hollywood, she doesn't even have time to realize she puts everyone else first. When she unexpectedly returns home to her small town in Virginia, she has to confront the uncomfortable truth. Worse, Georgie finds her teenage diary which is filled with pages of a dynamic life and dreams for her future. She decides to use it to get back on track and teams up with the former town rebel, Levi Fanning, to cross bucket items off her list. Along the way, they discover that chasing childhood dreams can unexpectedly lead to currentl happiness. BookTokers are charmed by these two damaged souls trying to better their lives.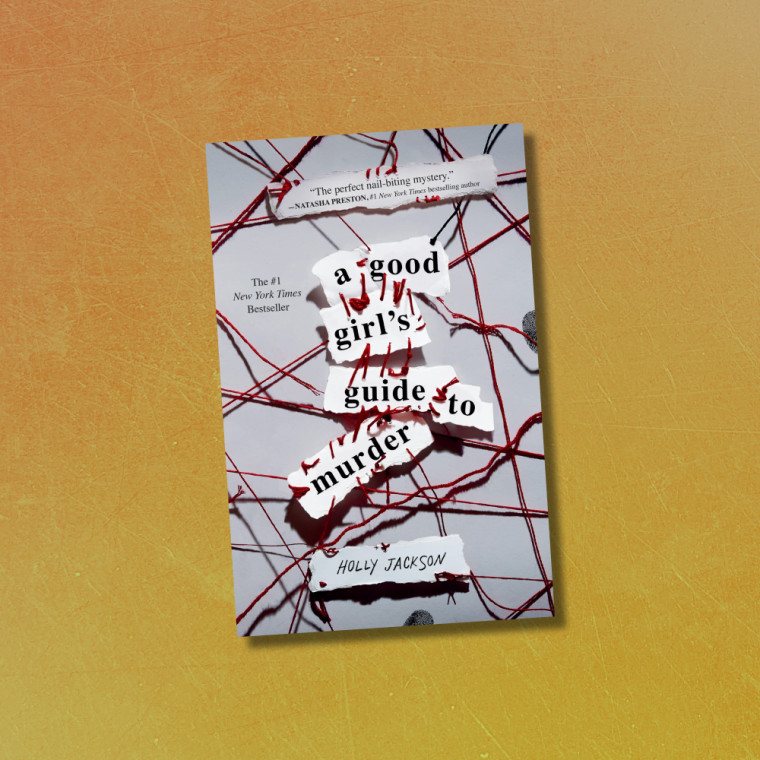 Pippa Fitz-Amobi selects a topic for her high school senior project that the rest of her Connecticut town would otherwise like to forget. Five years prior, popular high school student Andie Bell was murdered by her boyfriend, Sal Singh, who then took his own life. And while everyone in Fairview is convinced the crime has been long solved, Pip isn't so sure. As she digs around, her research suggests a trail of secrets that points to Sal being innocent. But it seems like not everyone is happy with her newfound discovery and her own safety may now be threatened. The dark secrets of Fairview don't end when Pip submits her final project, the sequel "Good Girl, Bad Blood" is another favorite among BookTok.