Bob Saget noticed something strange about himself recently and he's pointing it out to fans — he looks exactly like the lady on the Cholula hot sauce bottle!
The "Fuller House" star took to Instagram on Tuesday to share a photo of the woman, who Wikipedia identifies as Camilla Harrison, the matriarch of the family that created the popular chili-based hot sauce.
But Saget can only see himself in the pic. "Seriously, I do not remember posing for this," he quipped in its caption.
Turns out, some of the funny man's eagle-eyed fans spotted the resemblance years ago. "Thank you, Bob Saget hot sauce. You make things delicious," wrote one next to a photo of a Chohula hot sauce packet on Instagram.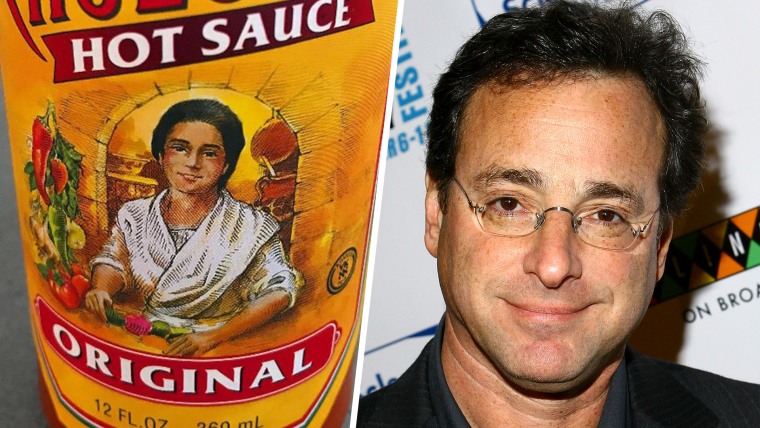 We weren't sold until we looked at the two side-by-side — and now, well, there's no denying the likeness.
The comedian is hardly the only celebrity seeing a familiar face in a company logo these days.
Just last week, Sarah Jessica Parker pointed out that the natty gentleman illustrated on W. B. Mason delivery trucks looks an awful lot like her husband, actor Matthew Broderick, when he starred in the Civil War-era drama "Glory."
In fact, Parker narrated a video she shot of one of the office supply retailer's trucks parked on a New York City street.
"Why is my husband the face of W.B. Mason products for the workplace?" the bemused actress asked. "It's uncanny."
Here again, fans have posted about the logo's resemblance to Broderick for years. (Who knew?)
Have you spotted a Hollywood star who's a logo look-alike? Keep your eyes peeled, everybody!