Bob Newhart turns 85 on Friday, and for fans of the venerable funnyman, that's something to celebrate. The comic famous for his dry wit and deadpan delivery has been bringing the laughs for over 50 years — in pretty much every format.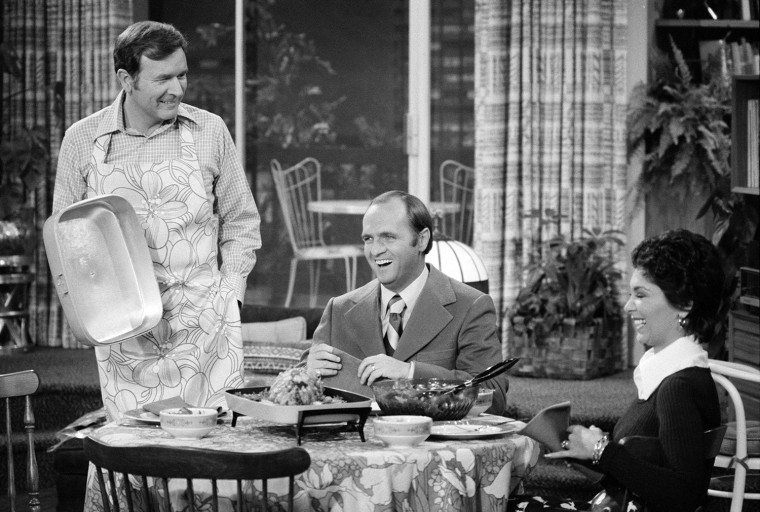 Newhart made a name for himself in stand-up in the late 1950s and early '60s before landing a self-titled television show — actually, make that several. From "The Bob Newhart Show" (1972-'78) to "Newhart" (1982-'90) to "Bob" (1992-'93), the comedian has had no trouble keeping small-screen audiences captivated. His work in film, including the 2003 holiday hit "Elf," proves he can light up the silver screen, too.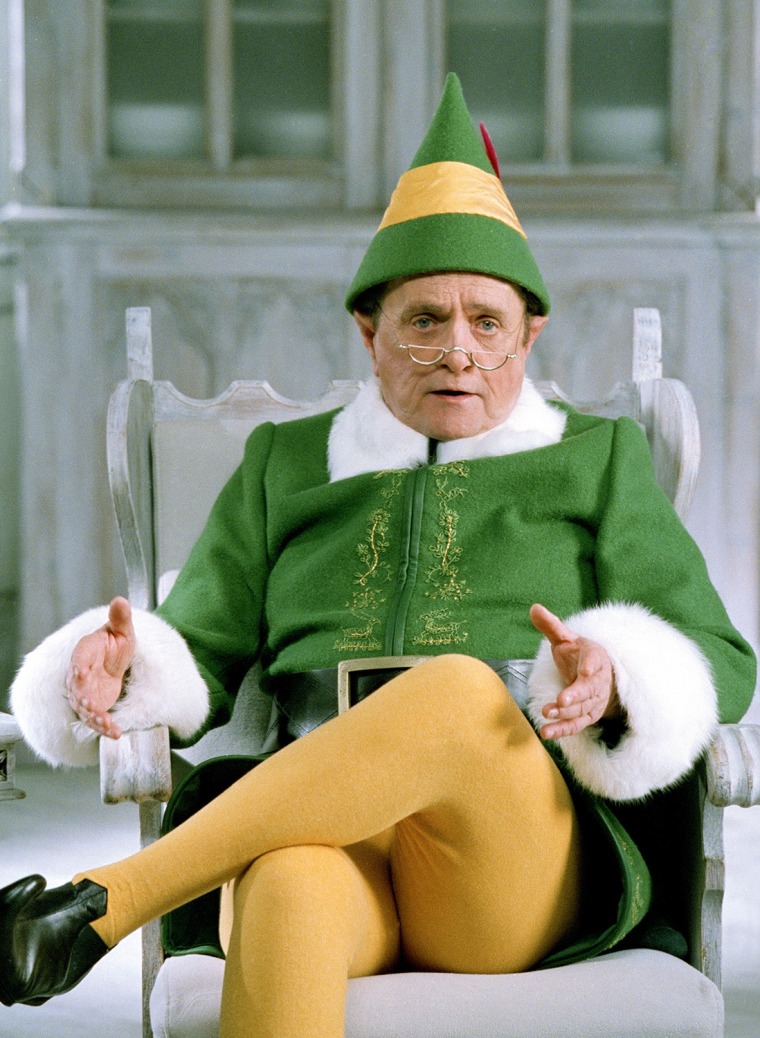 And if anyone worried that Newhart's comedy edge would dull over time, his recent run on "The Big Bang Theory" blew those fears to bits.
Of course, Newhart's fans know all that stuff. To celebrate his big day, TODAY dug up five lesser-known facts about the legendary laugh-getter:
No laughing matter
Before going into comedy, Newhart had a brief career as an accountant. As he explained in his 2006 autobiography, "I Shouldn't Even Be Doing This," his habit of balancing the petty cash out of his own pocket didn't add up in the long run.

The doctor is always in
Miss seeing Newhart in his iconic role as psychologist Bob Hartley? You can tell him yourself. In 2004, the nostalgia-minded folks at TV Land unveiled a bronze statue of Dr. Bob, complete with a sofa for any passing patients. The figure is on permanent display at Chicago's Navy Pier.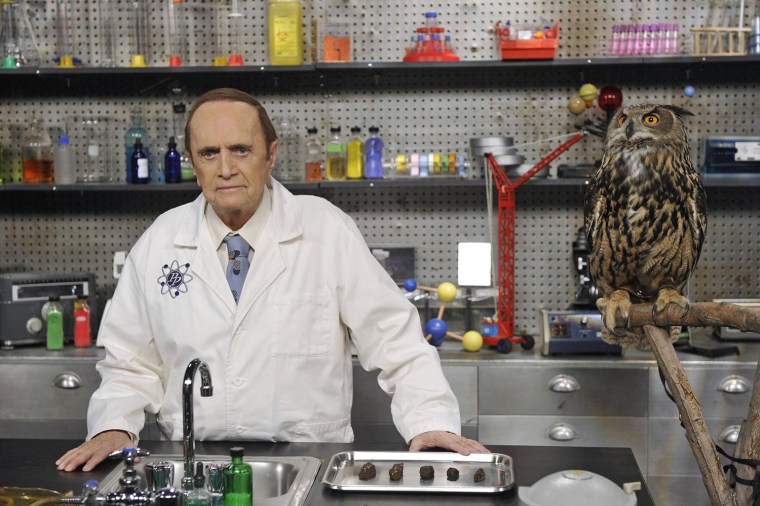 Only one Emmy?
This might be the most shocking bit of Newhart trivia: He's won only one Primetime Emmy Award — and that was just last year. Yes, in all his decades of leading beloved sitcoms, Newhart never got the honor. Justice finally was served when he took home the gold trophy for his "Big Bang Theory" guest role as Professor Proton.

And three Grammys?!
OK, maybe there is something more shocking than Newhart's lone Emmy: his trio of Grammy Awards. While few fans regard Newhart as a recording artist these days, back in 1960 he topped the charts with the comedy album "The Button-Down Mind of Bob Newhart." The record earned two Grammys, one for best new artist and another for album of the year. Its sequel, "The Button-Down Mind Strikes Back!", nabbed the prize for best comedy performance. 
Big-time BFF
When it comes to friendship, Newhart is all funny business: His closest pal is fellow comedy legend Don Rickles, 88. During a 1974 roast of Rickles, Newhart joked that their tight bond reflects "the difficulty I have in making friends." 

Follow Ree Hines on Google+.