It's hard to imagine two such sweet and personable stars as Bo Derek and John Corbett ever needing help finding love. But as it turns out, 13 years ago, both were single and looking when they met.
In fact, they were set up on a date!
That's right, Derek and Corbett were introduced by a Hollywood agent playing matchmaker. Corbett's "My Big Fat Greek Wedding" was set to come out in summer 2002 and he was already a regular fixture on "Sex and the City," but early that year he had no date for an Oscars party thrown by his pal, agent Norby Walters.
"I said, 'I'm not dating anyone,' and he said, 'I'll get you a date, Corbett!' And he set me up with Bo," Corbett revealed. (Derek was visiting TODAY to talk about appearing in "Sharknado 3," but Corbett kind of stole the show while hanging out setside.)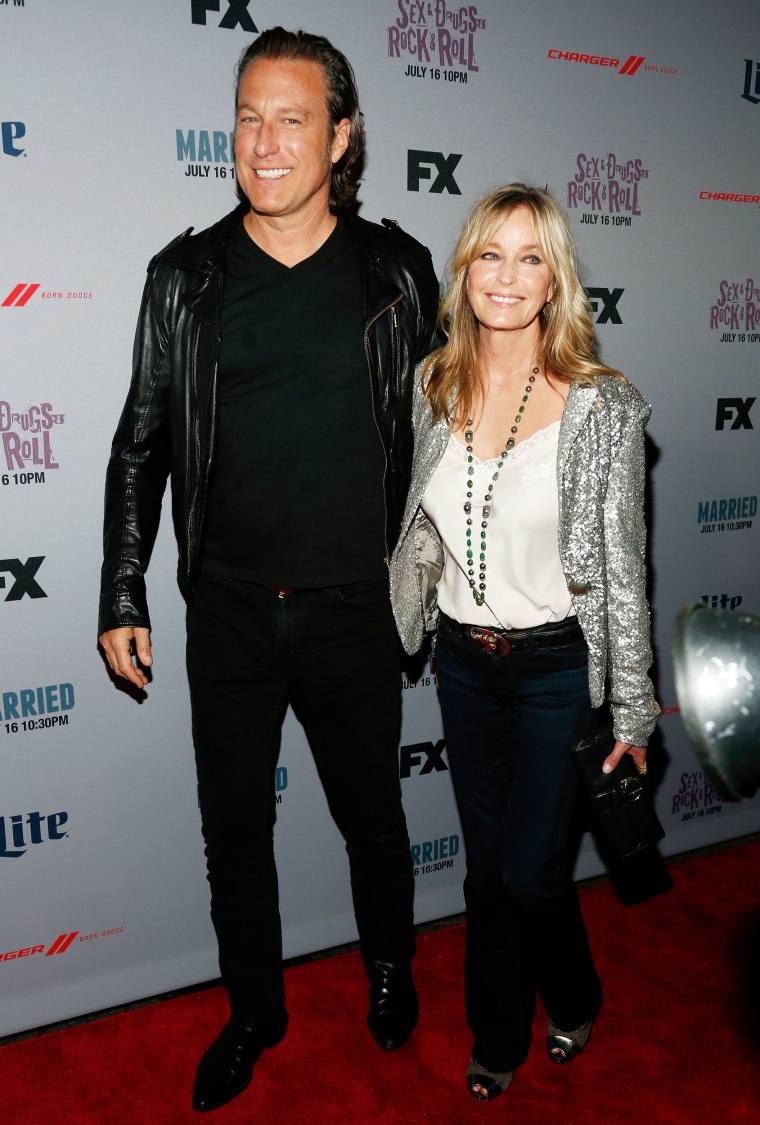 "I was very intimidated!" he recalled.
For Derek, who "hadn't dated in five years," the attraction was immediate. She said she liked him "instantly ... I kept saying to my friends, 'I'll wait until all the sparks and all that get going.' And it finally happened."
It couldn't have happened to a nicer couple.
"Sharknado 3: Oh Hell No!" premieres on Syfy on Wednesday, July 22, at 9 p.m.