When your combined star power is as big as that of Beyoncé and her rap mogul husband, Jay-Z, you can pretty much do whatever you want at an award show — whether you're dominating the stage or just kicking back (and possibly blocking views) with your stylish wide-brimmed hat.
As long as that's OK with Blue Ivy Carter.
The couple's 6-year-old daughter enjoyed Grammy night from the front row by their sides Sunday, where she saw amazing live performances, including ones by Miley Cyrus and Pink, as well as inspiring tributes like Kesha's performance of "Praying" and Lady Gaga's "Joanne."
She also kept her parents from embarrassing her with their enthusiasm about it all.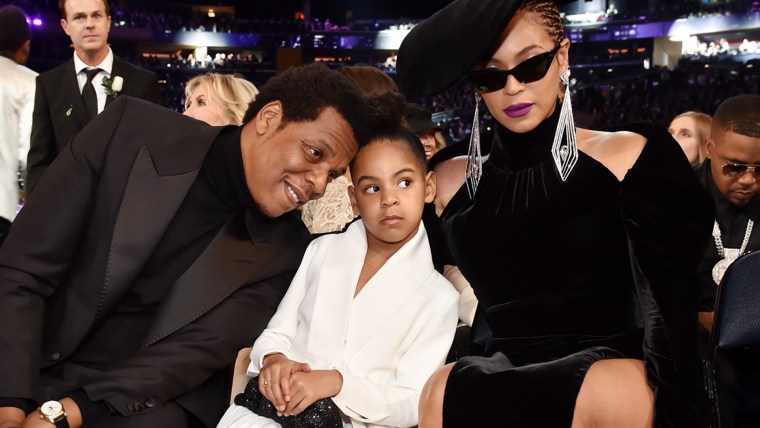 Just take a look at this moment when Bey and Jay erupted in applause:
That came as Camila Cabello delivered a powerful speech about Dreamer children in America, and the pair couldn't contain their appreciation of the message.
The talented team had barely put their hands together before Blue Ivy gave them a disapproving look accompanied by a slowly descending hand gesture — otherwise known as the universal sign that says "keep it down."
Or maybe in this case: "Compose yourselves in the presence of Blue Ivy."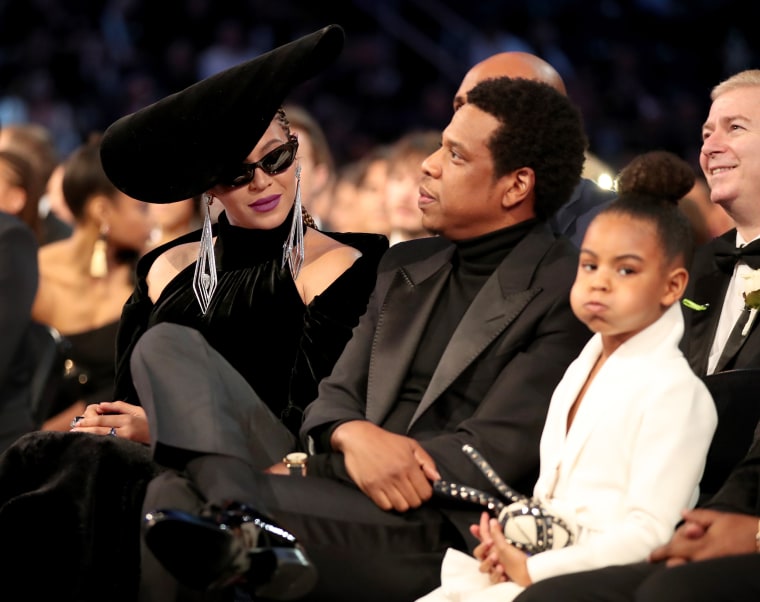 Either way, mom and dad got the adorable (but no less serious) message.
There's a time to clap, a time to listen to what's being said on stage and, evidently, a time to take heed of Blue Ivy.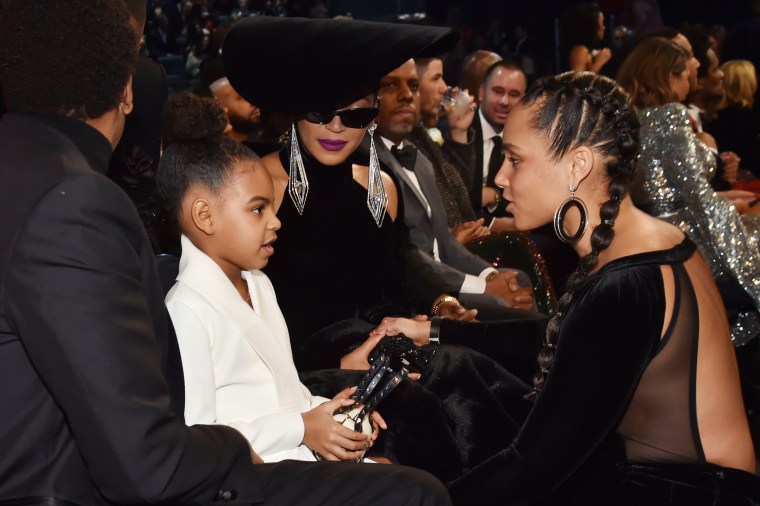 As for the latter, we have a feeling that's all the time!