Best. News. EVER.
Okay, let's just cut to the chase: Blake Shelton and Gwen Stefani are coming out with a duet called "Go Ahead and Break My Heart," and we're pretty sure we haven't been this excited about anything since the news broke about, uh, Blake and Gwen dating.
The musical duo met in 2014 as coaches on "The Voice," and after their respective marriages ended, they paired up. Now, their relationship's getting musical — a fact we couldn't be more excited about.
"Look what I found lying round the house!" Stefani, 46, tweeted earlier this week. #ispymyname #goaheadandbreakmyheart @blakeshelton #eeeekkkk! #crazy! Gx"
RELATED: Gwen Stefani opens up about divorce — and finding new love: 'Still in shock'
The "Used to Love You" singer revealed a whole lot more than the back cover art of Shelton's new album; she also let us know that the couple's duet is called "Go Ahead and Break My Heart" and it'll be part of "If I'm Honest," out May 20.
We're already scrambling to get our hands on the song's lyrics, which will likely give some insight into the pair's romance. Not that we're, like, stalkers or anything. We just want to know every single thing they're thinking and feeling about each other. Is that too much to ask?
RELATED: Gwen Stefani says 'Make Me Like You' is about Blake Shelton
"We were at a point where it's like, 'Do we want to go there? What will people think?' And then we finally just got to the point where it's like, 'You know what? I don't give a s**t," the country star told People Thursday. The song was co-written at the end of October.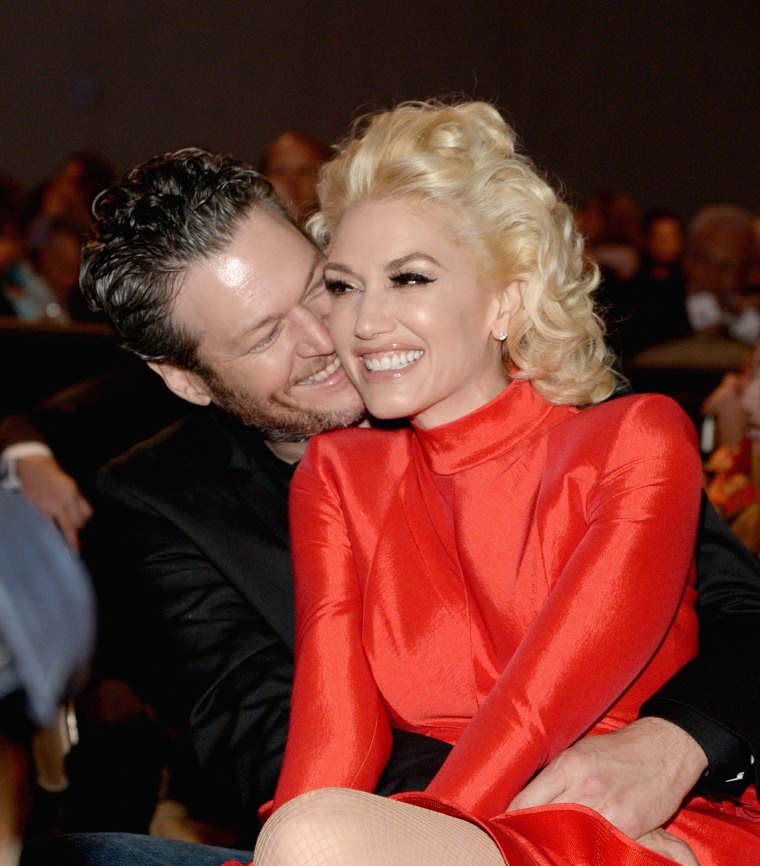 "This song's important to us and the fact that we wrote it together is so important to both of us," Shelton continued.
"I think Gwen has a smaller circle too when it comes to writing, and the fact that we went there that early as we were getting to know each other, it's just remarkable. As different as we are musically, we're a fan of the same type of songs. We have these playlists that we send each other that are stuff that we loved growing up and they're so similar, so I think it made it easy for us to collaborate."
"I'm intimidated by Gwen all the time," Shelton added. In fact, he admitted that he sometimes thinks, "Whoa, I'm hanging out with literally the coolest girl in the world and I get to hang out with her. Just having a meal with her sometimes, it's like, 'Whoa, that's her sitting up there!"
Hopeless romantics, prepare to play this one on repeat.