Good news: Blake Shelton and Gwen Stefani are still going strong in the relationship department!
The not-as-good-news: They're kinda over all of the attention their burgeoning love affair has brought them.
The pair met in 2015 as coaches on "The Voice," and have provided fans with a behind-the-scenes look at their lives, including some hilarious birthday party moments, ever since. But they're sort of hoping that this season things quiet down a little.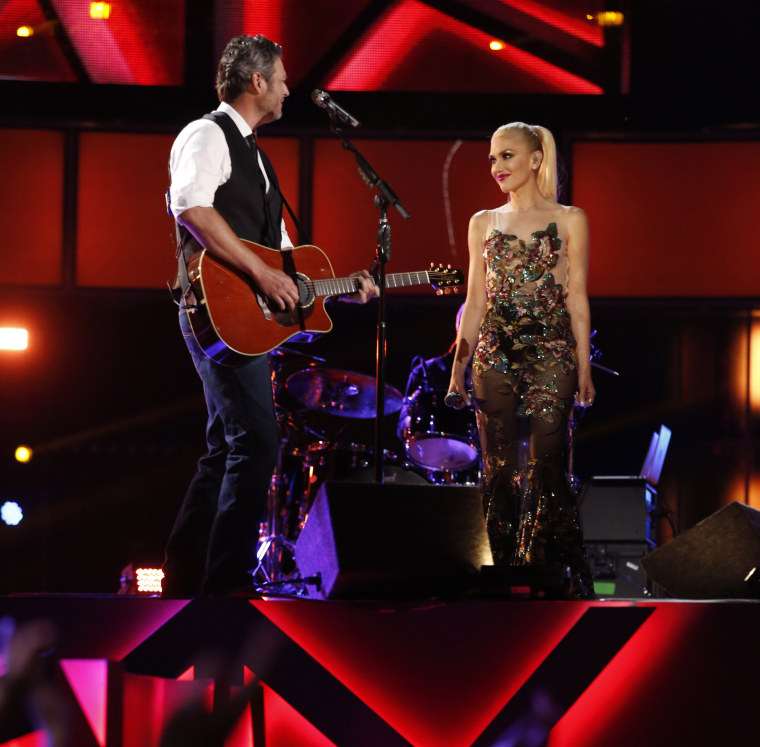 RELATED: Gwen Stefani wishes Blake Shelton happy birthday with childhood pics
When TODAY's Carson Daly wondered on Monday if things have calmed at all, Shelton told him, "God, I hope so!"
But he's pretty sure it is more normalized now. "I don't think it's mellowed out, really," Shelton continued. "I think we don't pay as much attention anymore. We're numb to it."
What's amusing to Shelton are the extremes fans have gone to when speculating about the relationship: "Any time you see a story about us, it's either that it's a fake relationship or that we're already married. Or we're gonna get married, or she's on her second set of twins. Or, you know, I'm sneaking behind her back to eat meat. I eat meat right in front of her face!" (Stefani is a longtime vegan.)
"Every single one of those things is true," quipped fellow "Voice" coach Adam Levine, who was there for the interview with Stefani and coach Alicia Keys.
RELATED: Carson Daly comments on Blake Shelton, Gwen Stefani romance: 'I didn't know'
"In people's defense, I think it's so hard for people to wrap their head around why Gwen would want to be with me," said Shelton. "I don't blame 'em."
"You're crazy, you're crazy!" said Stefani.
Crazy in love, that is!
"The Voice" airs on NBC Mondays and Tuesdays at 8 p.m. ET.
Follow Randee Dawn on Twitter.