Blake Shelton and girlfriend Gwen Stefani have a lot in common, from the success of their new records to their coaching gigs on "The Voice." But they also have another shared experience — both went through difficult divorces last year, at the very same time.
Looking back on that now, Shelton believes it was more than a coincidence. It was kismet.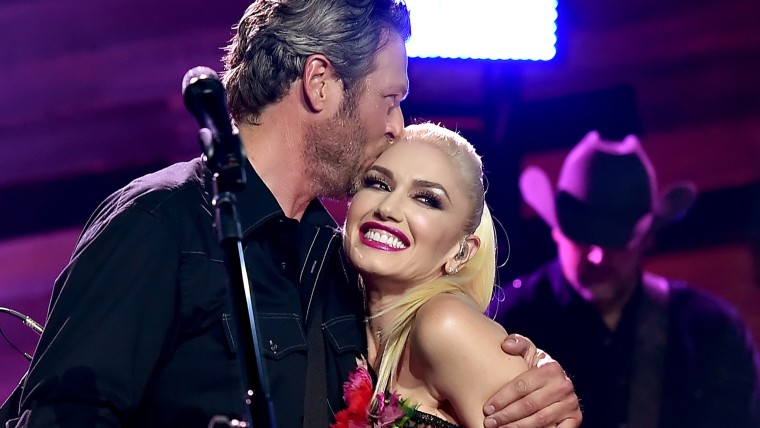 "My marriage fell apart, and then (I was) trying to pick the pieces up from being at the rock bottom and then trying to move forward," Shelton recalled during an interview with Chelsea Handler. "Next thing you know, there's this person that I kind of knew, that I worked with on the show, didn't really know her that well. ... And then all of a sudden, to find out she's going through the exact same thing at the same time."
That was the turning point for the country crooner.
RELATED: Gwen Stefani opens up about divorce: 'My dreams were shattered'
"This is how my life turned around — and so quickly, too, by the way," he said. "It was like, 'Whoa!' All this just has to be meant to happen."
RELATED: Gwen Stefani on why she said 'yes' when Blake Shelton 'popped the big question'
And now that it has happened, he couldn't be happier. In fact, he told Handler that he's never been happier in his entire life.
"There's no question about that," he insisted. "Absolutely no question about that."
Follow Ree Hines on Twitter.