Blake Shelton is preparing for his first Country Music Association Awards without Miranda Lambert by his side, and the singer is expecting some ribbing from the close-knit country community.
In fact, Shelton, who split from Lambert this summer, said he'd be surprised if co-host Brad Paisley didn't engage in any good-natured teasing during the awards show, set to air Nov. 4.
"This year is going to be awkward at the CMAs, speaking of jokes," Shelton told Seth Meyers when he visited "Late Night" Tuesday. "It's such a family. Everybody there is friends, you know? There's gotta be a joke about me and Miranda. Brad Paisley is not doing his job if he doesn't look down there and go, 'Haha!' I mean, he's gotta do it."
"You have to address the elephant in the room," Shelton added. "We've had the conversations, like, 'Okay, dude, I will go sit there and let you kick me in the face a few times. I know it's coming, you know."
Shelton and Lambert announced they were calling it quits after four years of marriage in July.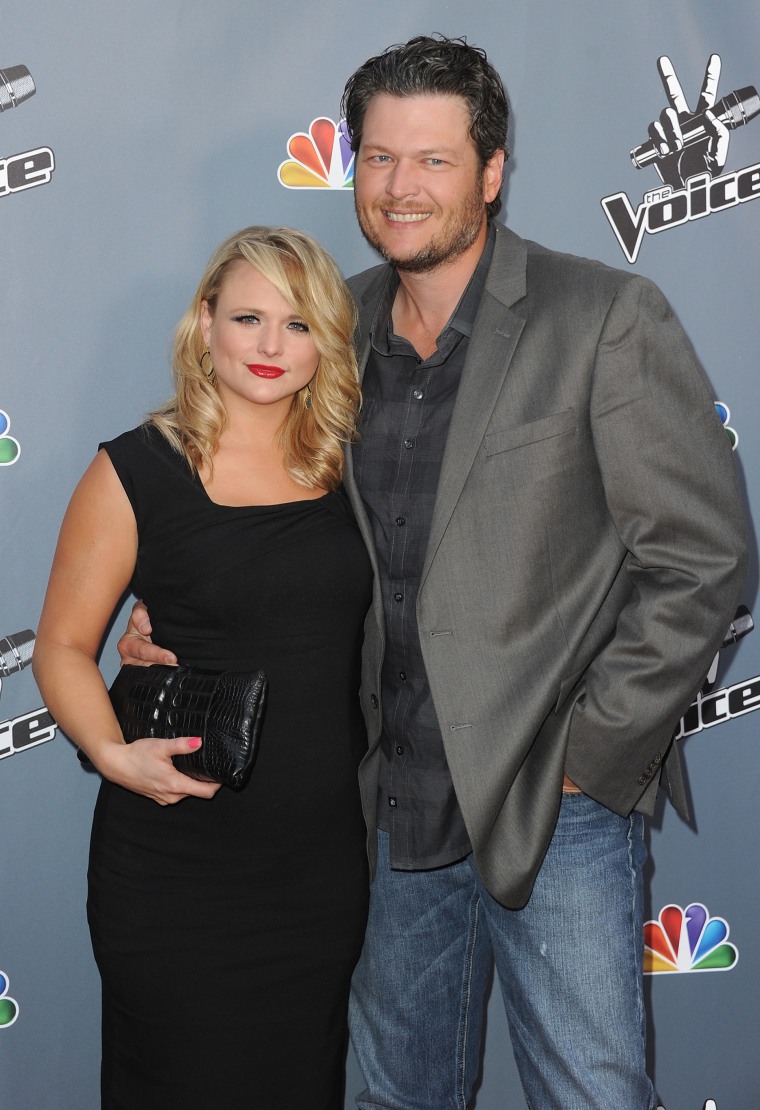 The couple told the Associated Press in a statement, "This is not the future we envisioned. And it is with heavy hearts that we move forward separately. We are real people, with real lives, with real families, friends and colleagues. Therefore, we kindly ask for privacy and compassion concerning this very personal matter."
RELATED: Blake Shelton, Miranda Lambert divorce after 4 years of marriage
Earlier this month, Shelton assured fans that he was doing OK following the divorce.
"I'm good, I'm good," Shelton said during an interview on CMT's "Hot 20 Countdown Show." "I'm in a good place. I wasn't, but I am now. It's amazing how quickly life can turn around for you. I've had some pretty cool things in recent times that have happened, and I'm loving it."