After teasing that he had a big reveal to share with fans all weekend on his Twitter feed, Blake Shelton came out with it on TODAY Monday.
He's hosting the 2016 Kids' Choice Awards!
"My agent called and was like, 'Man, you know, is there anything that you can think of that you'd want to do?' ... and I actually had been thinking, 'I want to host those Kids' Choice Awards!' ... And she was like, 'Uh, OK ...'" he told Kathie Lee Gifford and Hoda Kotb.
But there's actually another reason: "I want to get slimed!" he said, referring to the tradition of dumping a bucket of green goo on various participants at that awards show.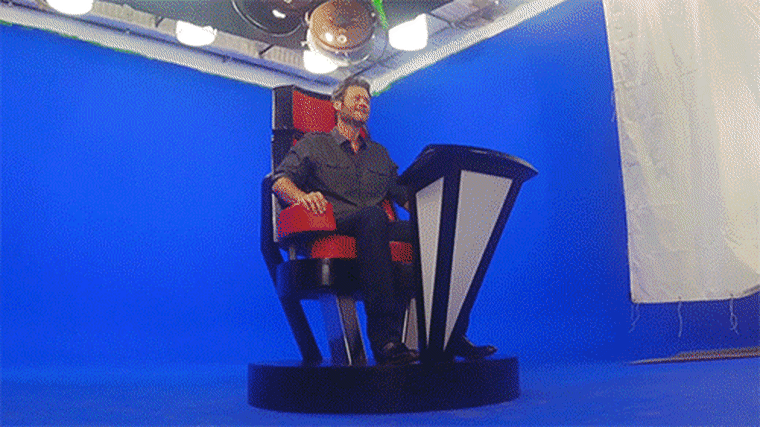 Still, Kathie Lee and Hoda were a little dubious about Blake as a role model for kids. The "Voice" coach chuckled and said he was the "reality."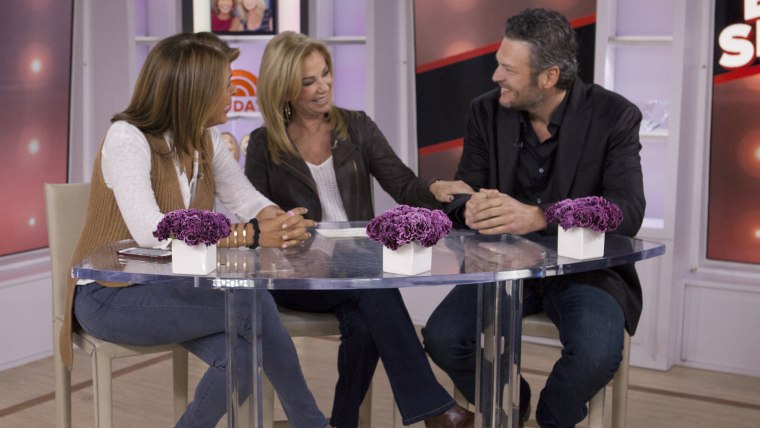 "Here's what you're going to end up like, kids!" he said. "This is probably, this is the best you can hope for."
MORE: Blake Shelton, Gwen Stefani confirm they're dating
That's a little too humble — because we think Blake is terrific. But he's a lesser man than he used to be, because as Hoda noted, he lost a lot of weight since the start of the year. "The divorce [from Miranda Lambert] happened and I don't know, I stopped eating," he revealed. But it's been a while since he dropped those extra pounds.
"I feel like that happened so long ago, I lost some weight that now it's like, 'How did I do that? I need to do that again!'"
The Kids' Choice Awards will air on Nickelodeon in March 2016. Slime alert!