The weekend is at hand and we've got the perfect way to kick off the fun — with Blake Shelton on TODAY.
The country crooner paid a visit to the show on Friday and opened up about his relationship with Gwen Stefani, talked about his good ol' bad-hair days and even treated us to a live concert on the plaza.
Right now Shelton is riding high on the country music charts with his No. 1 album, "If I'm Honest," which features his duet with Stefani. But "Go Ahead and Break My Heart" is more than just another track to him. It was also his way of wooing his girlfriend.
RELATED: Ultimate fan guide: 22 things you didn't know about Blake Shelton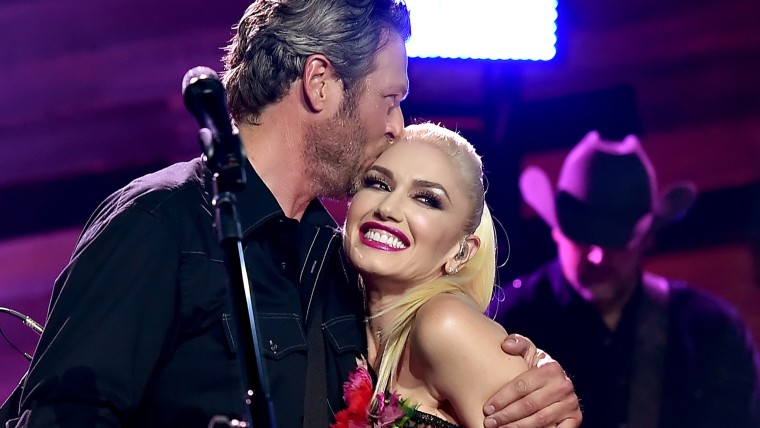 "It's funny because I only started the song to just try to impress her," he explained. "At that time we were getting to know each other and I thought, 'I'll write her a song, that's what I'll do!'"
So he sent her his work-in-progress.
"And then she writes the next verse, and it's way better," he laughed. "And it's like, 'Whoa! OK.' ... But works out good for the album."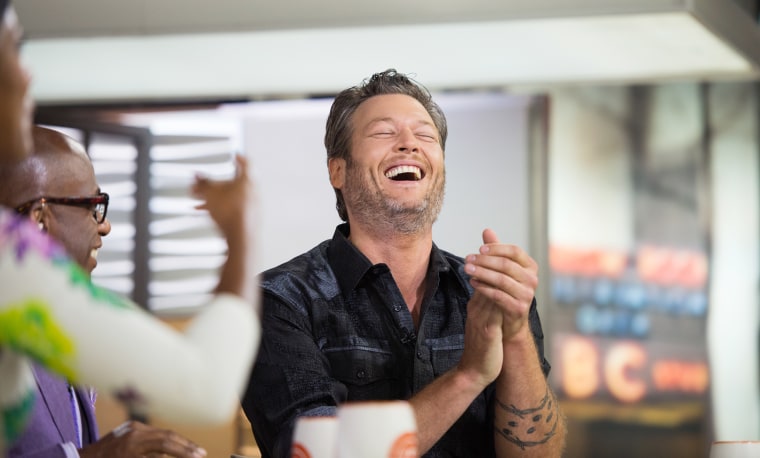 RELATED: Blake Shelton opens up on love and loss: Gwen Stefani 'saved my life'
Recalling that creative process wasn't the only thing that had Shelton chuckling. An old photo of him that flashed across the screen during his interview sparked a few laughs — and a whole lot of head shaking.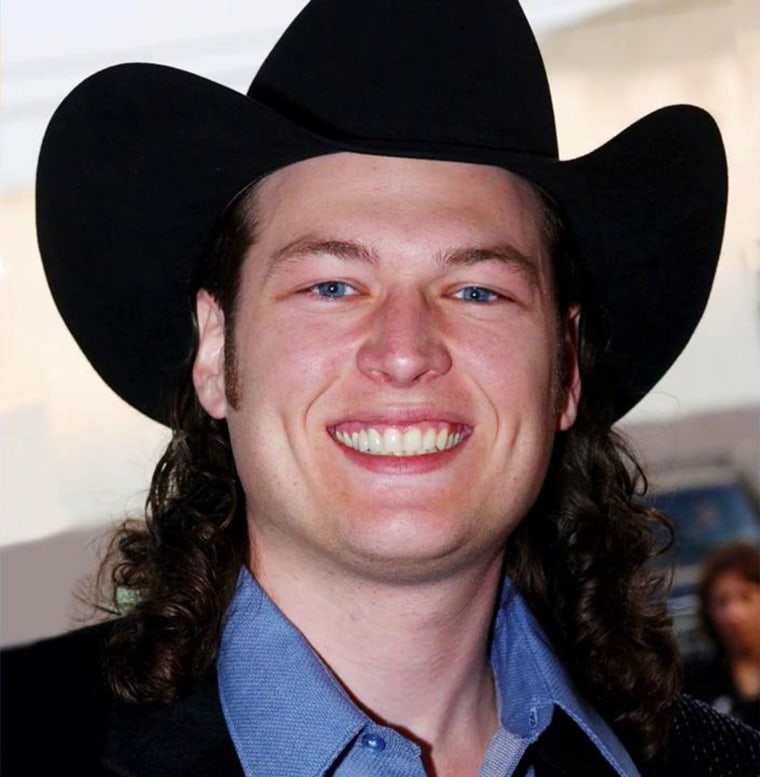 "I mean, that is ridiculous," he said of his vintage mullet 'do. "Why didn't my family or friends or somebody tell me how stupid I looked?"
Al Roker tried to assure him that "at the time, it looked cool," but Shelton wasn't buying it. "What time period did that look cool, Al?!"
Of course, those long (in the back) locks are long behind him now. As for the future, the country music hit maker is set to launch his latest tour in his home state of Oklahoma next month. But fans don't have to wait for that to see what's in store.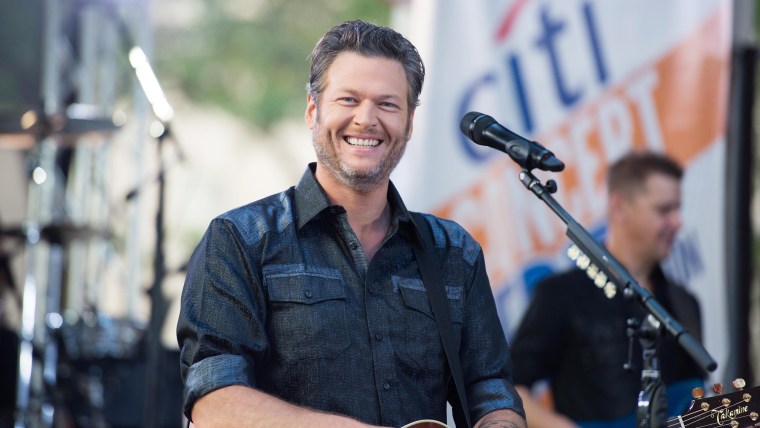 He brought his boot-tapping hits, including "Boys 'Round Here," "She's Got a Way With Words" and "Came Here to Forget," to TODAY Friday.
You'll be able to see even more from Shelton later this month, when a sneak peek for the next talent-packed season of "The Voice" airs Aug. 21 on NBC.
RELATED: Gwen Stefani fans go 'bananas' as singer takes over TODAY plaza
If Shelton's set left you wanting to watch more performances on TODAY, you're in luck! Our Citi Concert Series is still in full swing. On Thursday, Aug. 11, we'll have The Band Perry performing live from the Olympic Summer Games in Rio de Janeiro.
Follow Ree Hines on Twitter.