Blake Shelton's got a sexy new song called "Turnin' Me On" — and it's all about his girlfriend, Gwen Stefani.
Just before the country superstar, 41, performed the sultry single live Wednesday on "Late Night with Seth Meyers," he revealed how Stefani, 48, came to hear the tune for the first time.
"She was there when I was recording a lot of (new album 'Texoma Shore') in Oklahoma," Shelton told host Meyers. "So, she would hear this stuff as it was going down."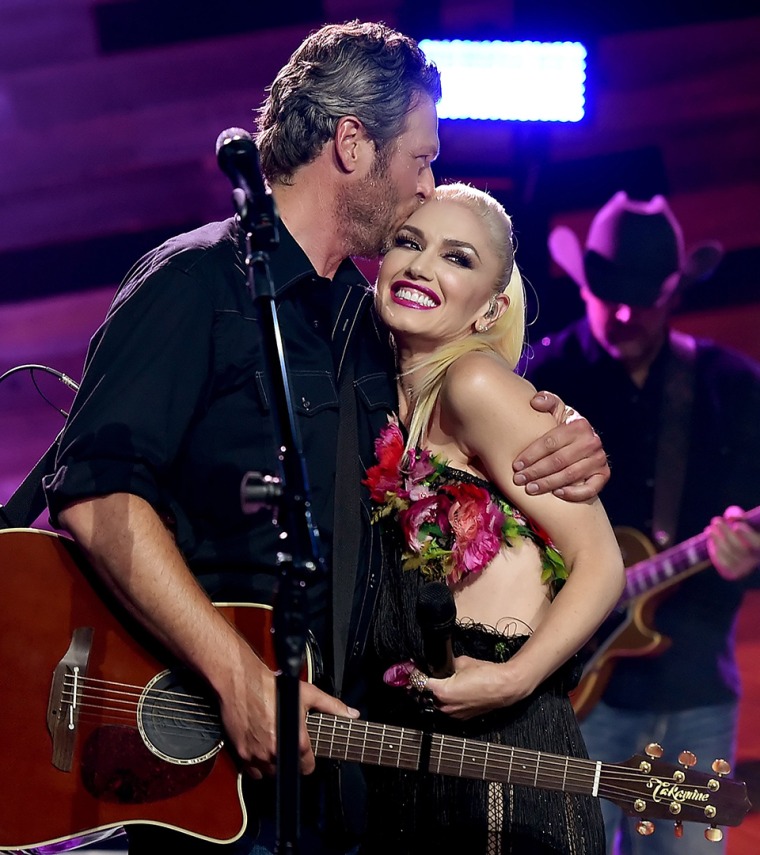 The "Voice" mentor said he didn't tell his lady ahead of time up about the song's subject matter, and feigned nonchalance when she first began listening to it. "I was like, 'Here's another one," Shelton said, waving his hand as if it were no big deal.
Turns out, despite the fact that the lovebirds have been together for two years now, Shelton still felt shy about letting Stefani know she was the inspiration.
"It's embarrassing!" he insisted.
But, once the "Sweet Escape" singer heard the line "She's Revlon red in the blackest night," she knew.
"Because she's the Revlon girl," Shelton cutely explained, referring to Stefani's side-gig as a longtime brand ambassador for Revlon Cosmetics.
As for his girlfriend's reaction to the song? "She liked it," the singer confirmed.
Watch Shelton's chat and his debut performance of "Turnin' Me On" in the videos above!