Today is a sad day for country fans: Blake Shelton and Miranda Lambert have announced they're parting ways after four years of marriage.
The couple told the Associated Press in a statement, "This is not the future we envisioned. And it is with heavy hearts that we move forward separately. We are real people, with real lives, with real families, friends and colleagues. Therefore, we kindly ask for privacy and compassion concerning this very personal matter."
A representative for Shelton confirmed the news to TODAY on Monday.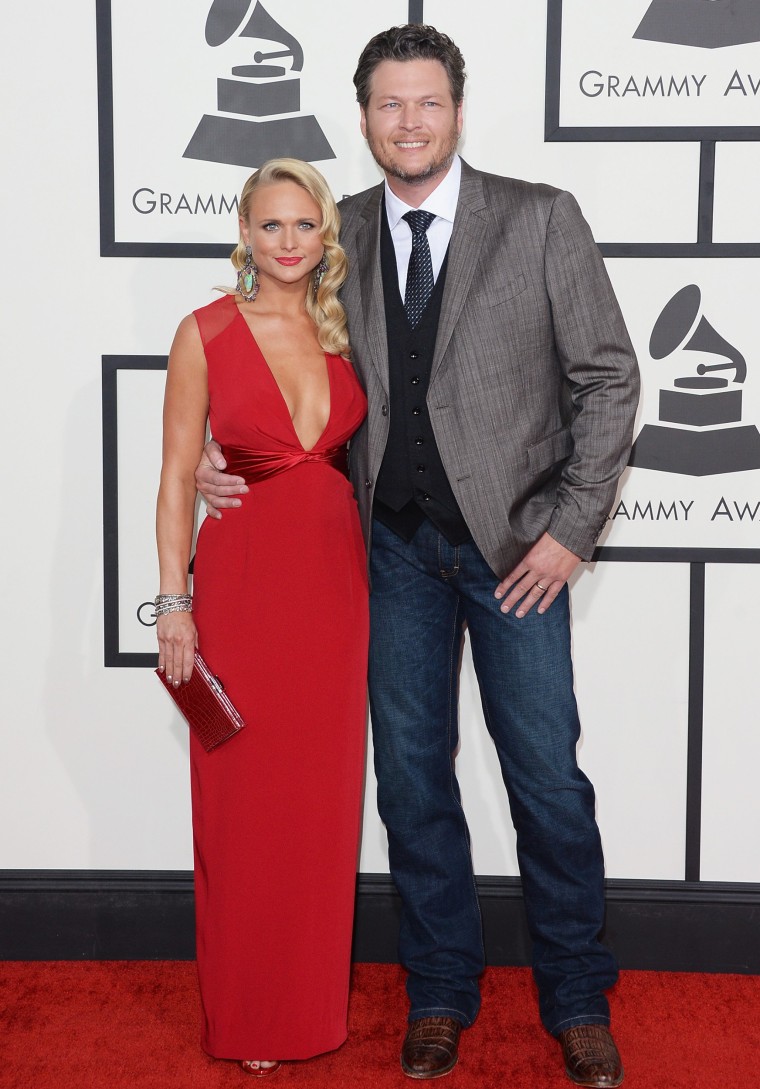 The two musicians, who began dating in 2006, married in May 2011 at the Don Strange Ranch in Boerne, Texas.
When Shelton, 39, visited TODAY to promote "The Voice" in 2014, he addressed tabloid rumors that suggested his marriage to Lambert, 31, was on the rocks.
"I would take this opportunity to say, to clear the air," he said. "You might pick up a magazine or a tabloid any day of the week that'll say something about my relationship with Miranda, that it's in turmoil. ... And the truth is, I've never felt a stronger bond with ... not only with her but with any other human being in my life. ... Miranda and I — she's my life."