Last week, the newly-announced romance between "The Voice" coaches Gwen Stefani and Blake Shelton had only just made headlines, and the pair were keeping things low key for the first round of live shows.
What a difference a week makes!
Following contestant Amy Vachal's sultry performance of Drake's "Hotline Bling," Shelton expressed how impressed he was.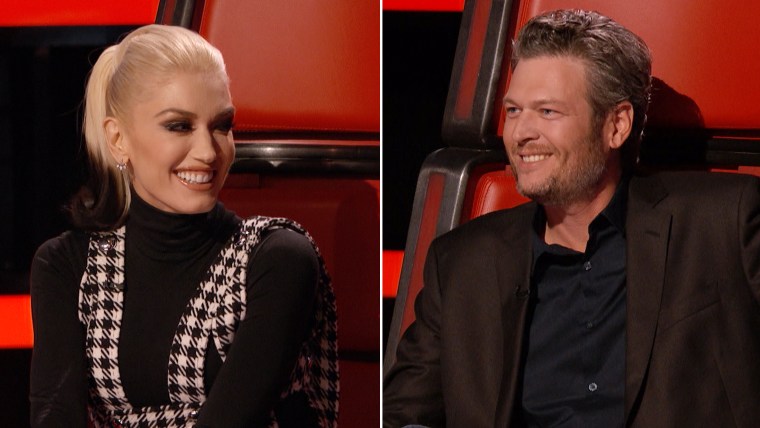 "I don't think there's ever been a more elegant and classy performance of a song about a booty call in the history of music," he said Monday. "That song's so big even I have heard of it."
MORE: Gwen Stefani, Blake Shelton flirt in first 'Voice' appearance since dating news
Well, of course: Shelton and Stefani sang it on "The Tonight Show Starring Jimmy Fallon" in October! So naturally, the country singer couldn't help adding: "Gwen sang it to me on 'The Tonight Show' one night, so ..."
Cue audience going crazy. So what's Stefani doing through all this? Blushing like mad!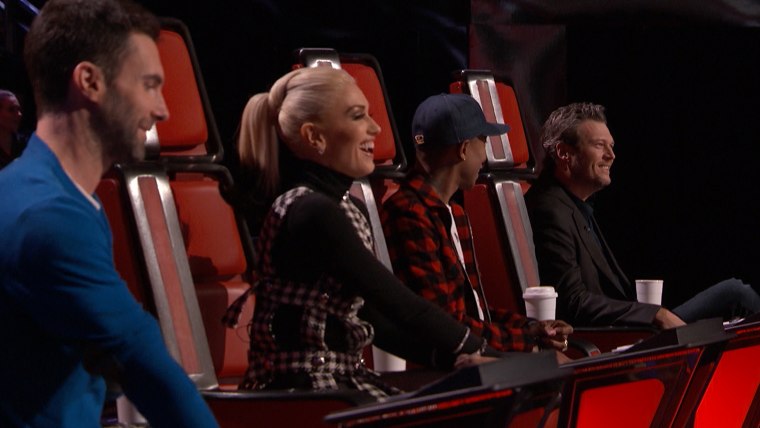 Fellow coaches Adam Levine and Pharrell Williams were in stitches, meanwhile.
"Wow," noted Williams, laughing.
Fortunately, Stefani was able to bring things back to the point at hand. "Definitely better than the version we did on Fallon, for sure, 100 percent," she said.
It's not like she's always able to remain calm and collected around her sweetie. Earlier, when the coaches took the stage, she ran straight into his arms for a hug.
"The Voice" is next on Tuesday night at 8 p.m. on NBC.
Follow Randee Dawn on Twitter.