In a radio interview posted online Wednesday, "The Voice" mentor Blake Shelton said he and his ex-wife, fellow country singer Miranda Lambert, remain friendly two months after they announced their divorce.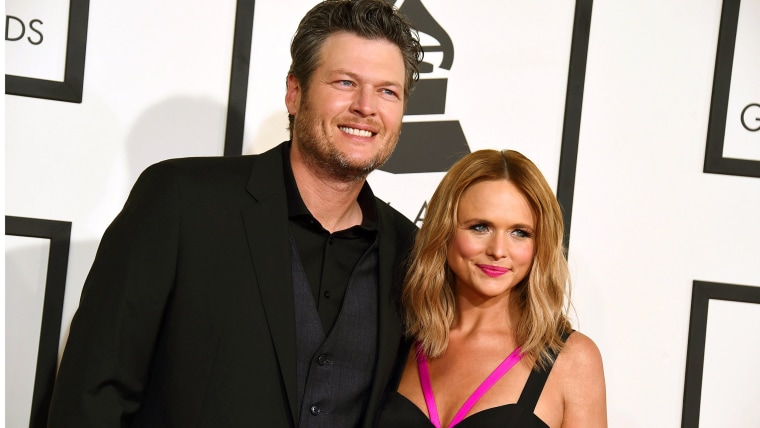 "We're buddies," Shelton said on "The Bobby Bones Show."
Shelton and Lambert started dating in 2006, and married in May 2011. But by the time the couple issued a divorce announcement in July, they'd wished for a happier ending. "This is not the future we envisioned," they were attributed as saying. "And it is with heavy hearts that we move forward separately."
Last year, Shelton denied rumors that they were experiencing marital problems, which may have prompted Bobby Bones' "elephant in the room" question about how they were able to keep their divorce a secret.
"In Oklahoma, it happens so fast," Shelton told the host. "Miranda and I didn't have any kids, and we had a prenuptial agreement, whatever we had. Once we filed for divorce … I think it was like a nine or ten day waiting period till it [was] over. We knew that if rumblings and rumors started coming out, they would just be that, because by the time that anybody knew anything, it was over. It was done."
Power-couple splits often take nasty turns, but it appears both stars are keeping things copacetic.
"We're just going to be cool about this," Shelton said. "It is what it is."
On a lighter note, he also discussed the occasional pitfalls of vying for contestants through blind auditions on "The Voice," which kicked off its ninth season Monday and won a reality-competition Emmy Award the previous night.
"Man, there's been times, trust me, where you hit [the 'I Want You' button on the swivel chair]," he said, "and turn around and [think], 'Whoa! No! You are not going to make it. Ever.'"
Follow TODAY.com writer Chris Serico on Twitter.