First there were the rumors, then the sheepish confirmation. Next came the adorable comments and now Blake Shelton and Gwen Stefani have written a song together.
Blake joined TODAY on Thursday to add more fuel to the fire, talking Gwen, Gwen and, oh, Gwen. And we're pretty sure he knew what he was doing to our heartstrings.
"It's a little weird," the 39-year-old singer said of the constant attention on the duo. "We could not be, on paper, any more different. I mean, I'm a country singer and she's a ska, rock, pop, whatever it is...and it's just an odd idea. But man, it's a lot of fun. I've gotta be honest about that."
As for his new album, "If I'm Honest," which will be released Friday, Blake said he figures "since everybody else is cashing in on my life, I might as well."
RELATED: Blake Shelton: Writing duet with Gwen Stefani 'is so important to both of us'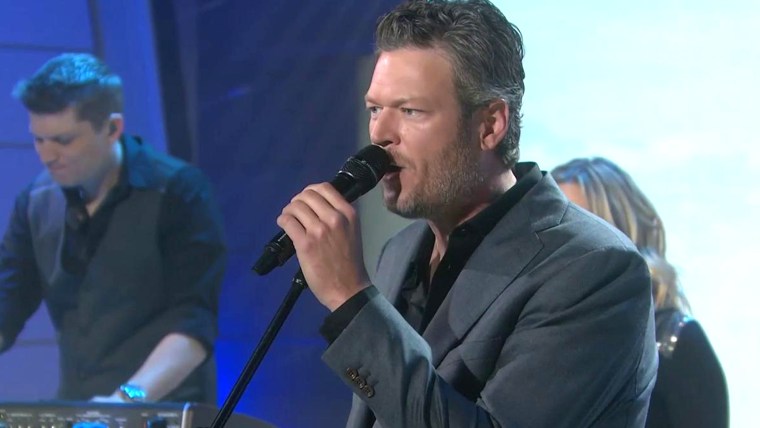 The couple recently caused a serious commotion when they sang an intimate version of their duet "Go Ahead and Break My Heart" on "The Voice."
RELATED: Gwen Stefani opens up about loving Blake Shelton, moving on from Gavin Rossdale
"The reaction to it has just been ... it's been crazy," he said. "I actually wrote that song, started it just to try to impress her, to be honest with you. And I sent it to her just half done...and she wrote the next verse and sent it back to me. And so it was like, oh, we've got a song together. That's kind of cool."
And that's not the only romantic moment they've shared with fans recently. A sweet snap on Stefani's Instagram last week shows the two of them embracing.
"It's nuts," Shelton told TODAY about the whole thing. We can't wait to see what crazy moment they share with us next!