In honor of Wednesday night's Country Music Association Awards, Jimmy Kimmel brought in a handful of the greatest musicians of the day and showed them just how much love and affection their Twitter fans have for them.
Oh, who are we kidding: He had them read aloud some of the nastiest tweets that have ever been posted about them as part of his regular "mean tweets" segment.
Stars from Blake Shelton to Chris Stapleton and bands including Florida Georgia Line and Lady Antebellum held up smartphones and read the outrageous tweets aloud, learning for example that someone would like to toss Shelton "off (a) highway overpass."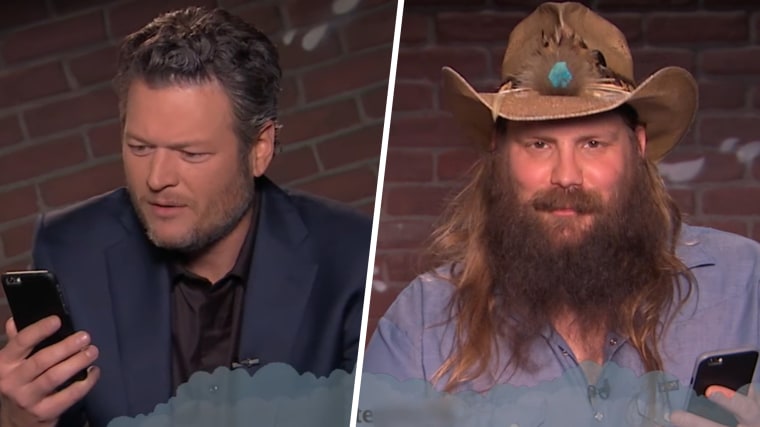 There were a fair number appearance comments, including ones about Luke Combs (his beard), Randy Houser ("so damn ugly") and Stapleton ("ugly people can still win awards").
The nice thing? The musicians all took it in stride, often laughing along.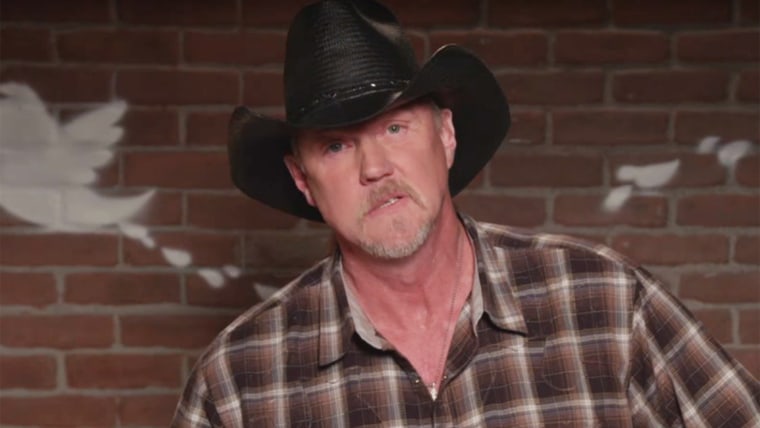 But our favorite comment came from Trace Adkins, who read a tweet asking, "If we all just concede that Trace Adkins is an a--hole, can we move on?" He looked up at the camera and said, "I have."
Fortunately, they had the CMA Awards to make them feel all better!
Follow Randee Dawn on Twitter.