"Mean Tweets" is back! You remember: First celebrities were asked to read cruel tweets about themselves on "Jimmy Kimmel Live," then "Now This News" put politicians through the wringer.
Well, on Monday night, it was rock stars' turn to take their lumps by way of reading mean tweets about themselves on "Kimmel." And, folks, it was neither pretty nor kind — it was, however, funny.
Take note: These Twitter users really are mean (and a little off-color, so be prepared)!
"The weather in New York City right now is like a young Britney Spears: pretty hot, kinda gross," pop princess Spears read aloud with a bemused smile.
"[F---] you Blake Shelton you inbred hick," country superstar and "Voice" coach Shelton read.
"Hey look Ed Sheeran is still ugly," read redheaded singer-songwriter Sheeran.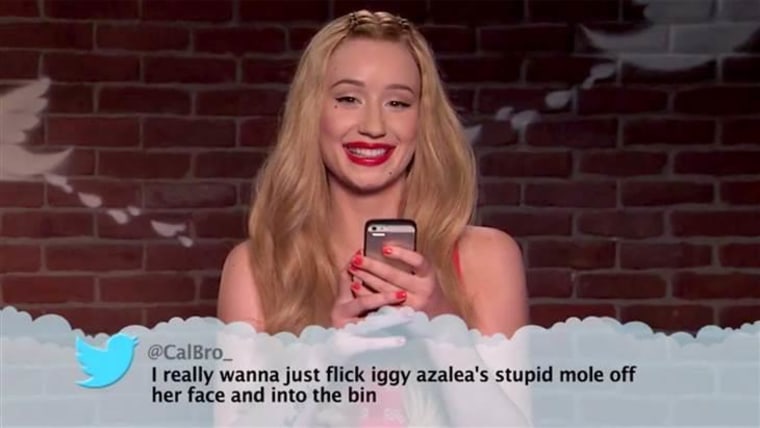 Of course, there are plenty of others, including Lady Gaga, Psy, Ariana Grande, Jessie J and more, so watch the whole video! And let's give these performers a hand — virtually all of them were left laughing from the bizarre images concocted in the tweets. In any case, nobody shed a tear.