It's official: The world of celebrity babies just got a bit more beautiful. 
Blake Lively has welcomed her first child with husband Ryan Reynolds, according to reports. The fiercely private couple, who wed in a secret ceremony in Sept. 2012, have yet to publicly announce the news, but per Page Six, which was first to report the news, Lively gave birth near the couple's home in Bedford, New York just before the new year.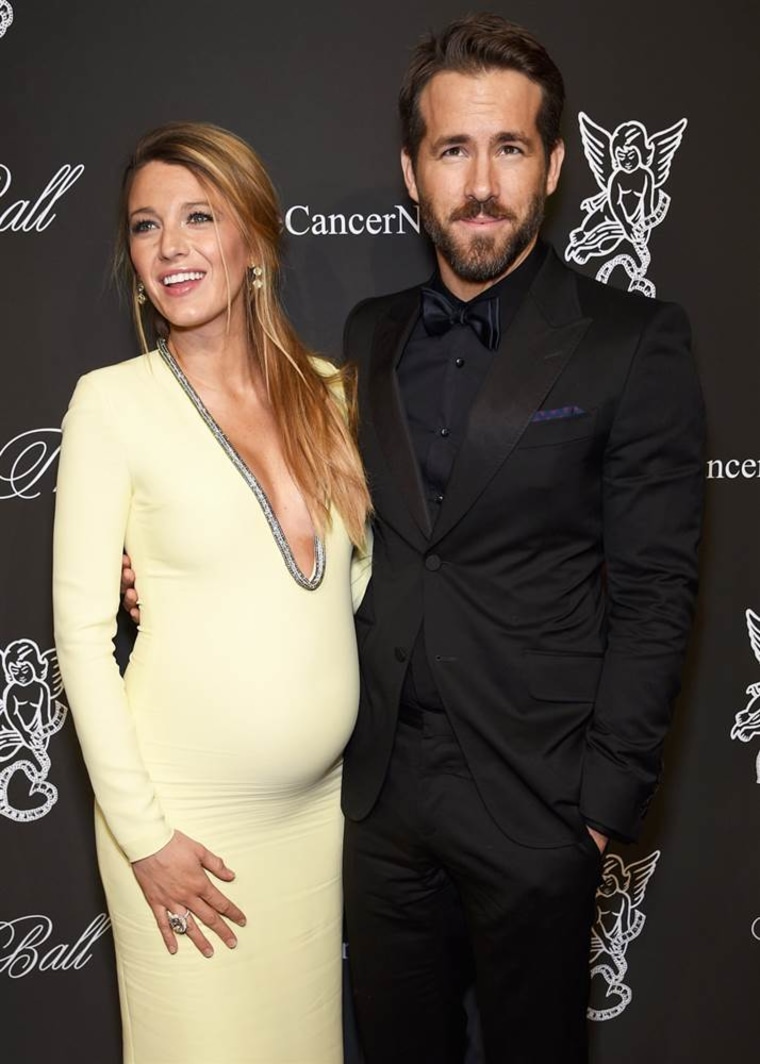 The 27-year-old "Gossip Girl" star announced her pregnancy in October via her lifestyle website, Preserve, sharing a gorgeous shot of her growing baby bump, taken by her brother, Eric Lively. 
PHOTOS: Blake Lively's pregnancy style 
Following the announcement, the blond beauty quickly proved herself to be the most stylish pregnant celeb, sporting stunning gowns on the red carpet in addition to always looking chic on the New York City streets. 
"I came from a big family...a big family of Southerners," Lively told E! News in October, admitting she wasn't too nervous about adding a baby to the mix. "I'm the youngest of five, so I never raised any siblings below me, but I'm always the person who's taking everyone else's kid and putting them on my hip, so I've kinda always been a mama. So we'll see."
The birth of their bundle of joy is undoubtedly any exciting time for the couple, who both previously vocalized their desire to have children.
PHOTOS: Blake Lively's best looks
"If I could spit out a litter of kids, I would," Blake told the August issue of Marie Claire while Reynolds echoed similar sentiments in an interview with Details magazine. "We'd love to have a big family. We both come from big families—my parents did four, Blake's did five. A lot of people say it's crazy, but we'll only know when we're there, you know?" the 37-year-old actor said. "We'll walk through that fire pretty happily, I think."
Reynolds, meanwhile, is more than ready for fatherhood and is even prepared for diaper duty. "I don't have a weak stomach," he told People in November. "I'm good with diapers, diarrhea and all that kind of stuff because I have lots of nieces and nephews, so I've done it all before."
In fact, the lovebirds are so thrilled that they've even begun talking about baby No. 2. "They are so excited they are having a baby and are happy Blake's had a pretty easy pregnancy," a source previously told E! News, adding that it's been "so easy that she's saying she wants to get pregnant really soon after she pops this baby out!" 
Exciting news — congrats, you two!