Hoda had a brief dog-napping scare on Thursday morning when actor Anthony Mackie showed up with a special guest: his puppy, who happens to be a dead ringer for hers.
When Hoda saw Anthony holding his dog in the green room, she shrieked, "Is that Blake?!"
Alas, it was just a case of mistaken identity. Anthony told the ladies that he had to bring his puppy pal to the show (along with a treat his daughter had made for Blake) after he saw a picture of Hoda's dog and "almost fell off the couch" at the resemblance.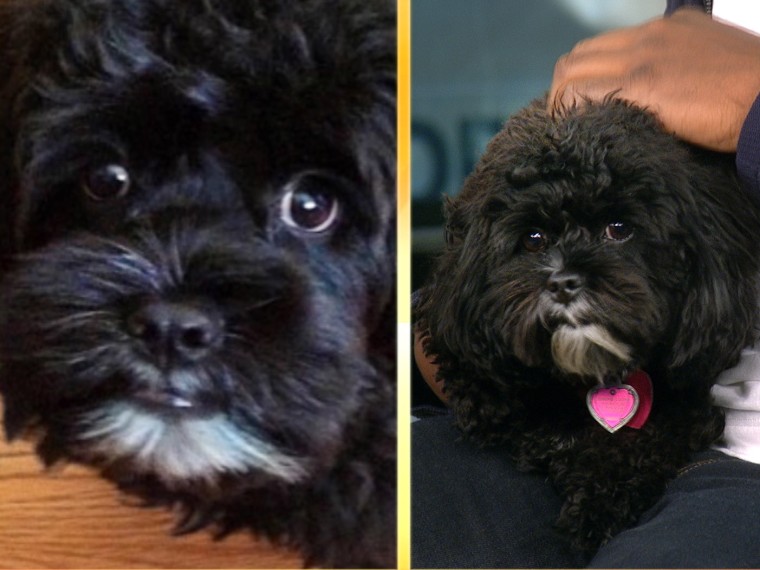 Luckily, Blake was at home, so there was no chance of any kind of accidental switcheroo happening. Not that anybody would notice.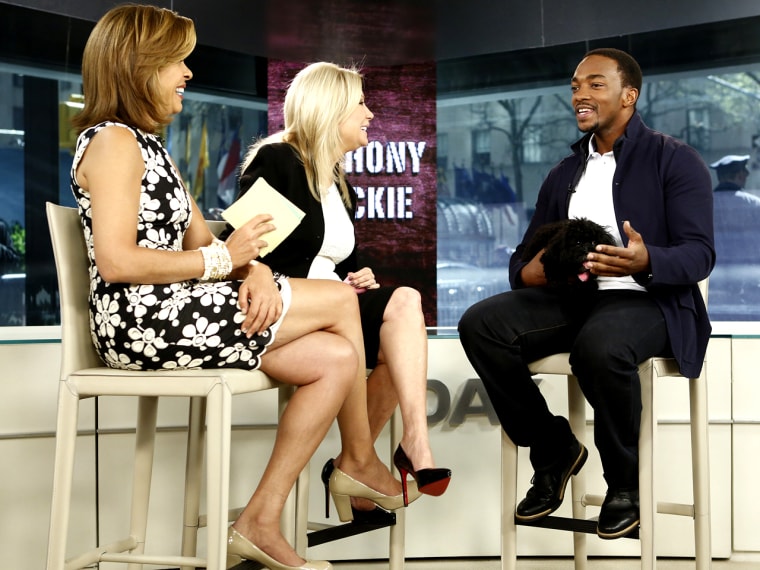 "We have the exact same dog," Anthony said, then joked, "I named her Hoda, then I found out about Blake, so I changed her name to Kathie Lee."

It may be the new, highest form of flattery.
Julieanne Smolinski is a TODAY contributor who occasionally names lobsters after her heroes.