Black Simon & Garfunkel returned to "The Tonight Show Starring Jimmy Fallon" Wednesday night, but they weren't alone. In fact, they became a trio when they were joined by a very special guest ...
Art Garfunkel himself!
The pair (The Roots' Questlove and "Captain" Kirk Douglas) were doing a cover of The Weeknd's "Can't Feel My Face" in their best Simon & Garfunkel pose: Earnest, straight-faced, soft-voiced and emotive when the 73-year-old man himself ventured on the stage. And he joined right in.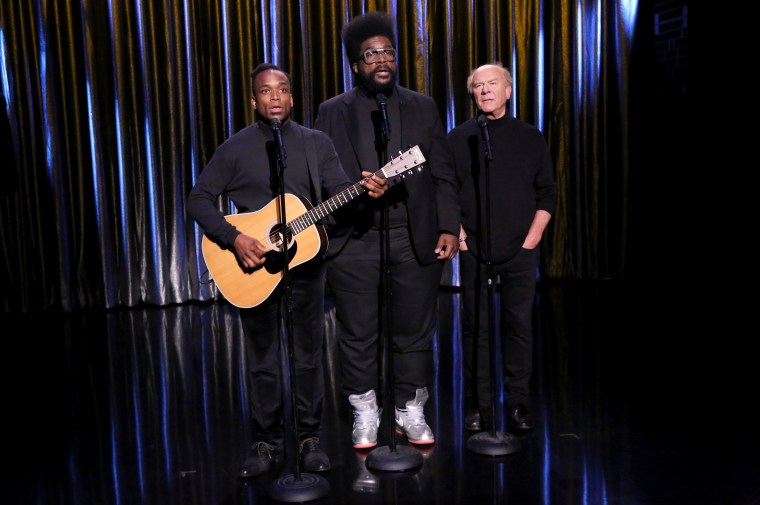 No sounds of silence here.
It's the second late night appearance in the last couple of weeks from one of the classic folk-rock duo; Paul Simon turned up as the lead singer of the "world's preeminent Paul Simon tribute band," Troubled Waters, on "The Late Show."
Enjoy both clips, and if you squint a little, maybe you can pretend the pair have reunited through the shared medium of late night TV!