From questioning a bird's claims to dancing to holiday music, Tracy Morgan's "Saturday Night Live" bits have made viewers laugh for nearly two decades.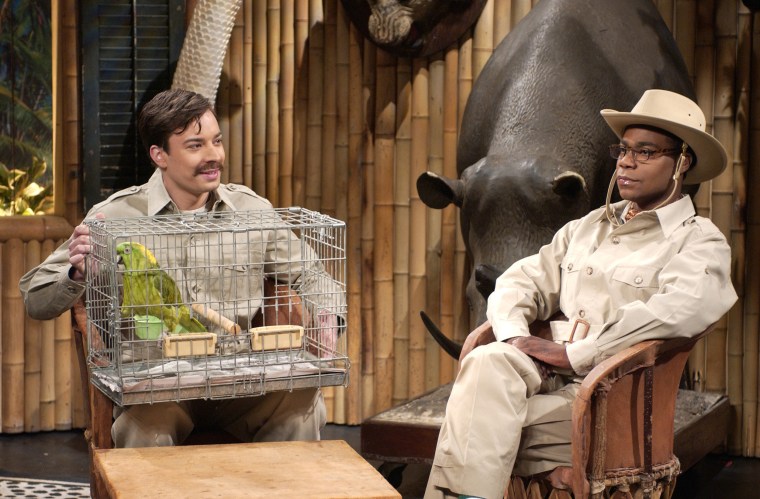 Even after his seven-season run as an "SNL" cast member ended in 2003, the comedian continued to bring the funny as a guest star on multiple occasions, and as a host on March 14, 2009.
In advance of the Emmy-nominated "30 Rock" star's second appearance as host this Saturday — his first Studio 8H performance since the 2014 tour-bus accident that seriously injured him and claimed the life of his friend James McNair — TODAY.com is looking back at five of Morgan's greatest moments on the show. (Note: Multiple sketches below contain language that may be considered NSFW.)
1. Any "Brian Fellow's Safari Planet" sketch
Morgan's recurring, animal-loving "SNL" character is "not an accredited zoologist, nor does he hold an advanced degree in any of the environmental sciences," which might explain why he lashed out at Bailey, a yellow-naped Amazon parrot who squawks, "I'm Brian Fellow!" Retorted Fellow, "That bird is a liar!"
2. Any "Astronaut Jones" sketch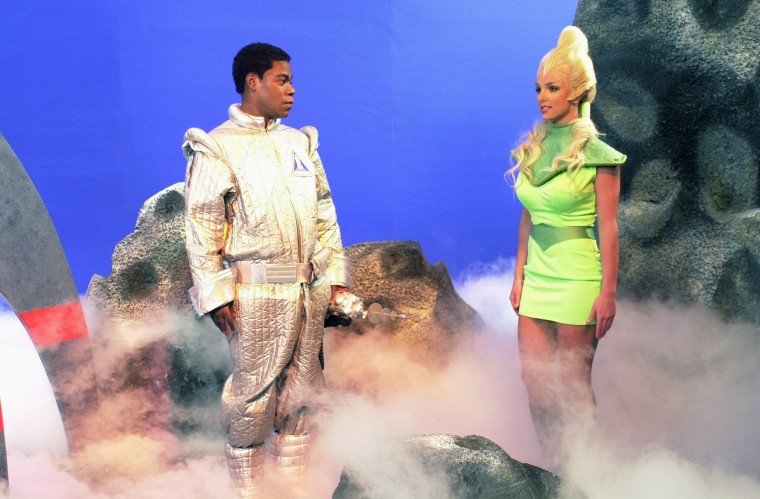 Proof that not all sketches have to be long to be funny, Morgan's throwback Astronaut Jones bits consist of a short intro; a catchy, 1-minute theme song; and Jones' bold suggestion for whatever alien life he stumbled upon — including Krugella, Queen of Perillians (Britney Spears, serving as a host and musical guest in 2002).
3. "Tracy Morgan Confronts Jamie Foxx"
Back in January 2000, as Foxx was emerging from a sketch, Morgan pulled the host aside for some bonding time. "I know you feel my ideas, man, 'cause usually I'm pitching my ideas to some white dude like Kelsey Grammer or Dylan McDermott or that crazy dude with the white hair." A confused Foxx replied, "Lorne Michaels? That's your boss."
4. "I Wish It Was Christmas Today"
Morgan doesn't even have to say a word to be hilarious. Years before Jason Sudeikis' Vance would steal every "What Up What That?" sketch using only the power of dance, every iteration of Horatio Sanz's holiday song would be made that much funnier thanks to Morgan's simple steps and relaxed expression.
5. Being himself on Weekend Update
As a Weekend Update guest in March 2008, Morgan offered a counterpoint to Geraldine Ferraro's claim that Barack Obama would not be a Democratic front-runner if he were white or a woman. Morgan, who's also a successful stand-up comedian, may be at his funniest when he's just being himself — as several local newscasters have learned through the years.
Follow TODAY.com writer Chris Serico on Twitter.