/ Source: TODAY contributor
In her 23-year-career as America's most influential national talk-show host, there's seemingly little that Oprah Winfrey hasn't shared with her loyal viewers. From weight battles and romantic ups and downs to dark childhood secrets, the 56-year-old Winfrey has earned a reputation for candor about her own life.
But Kitty Kelley, the celebrity biographer who developed a reputation as a lightning rod for controversy with her tell-alls on Nancy Reagan and Frank Sinatra, says that Oprah's life is nonetheless "choked with secrets," and she digs them out in her new book, "Oprah: A Biography."
Speaking with Matt Lauer on TODAY Monday, Kelley said that in researching her book, she was given the opportunity to read Winfrey's own 1993 autobiography, a book Oprah ultimately decided not to release — and that in it, she referred to herself as a "prostitute" during her troubled, wild adolescence.
"There are so many secrets in her life, secrets about her relationships, secrets within her family," Kelley told Lauer. "Even when she was writing her own autobiography, and she was finally going to come forward, she described herself as a 'prostitute,' which is a rather harsh description, I think.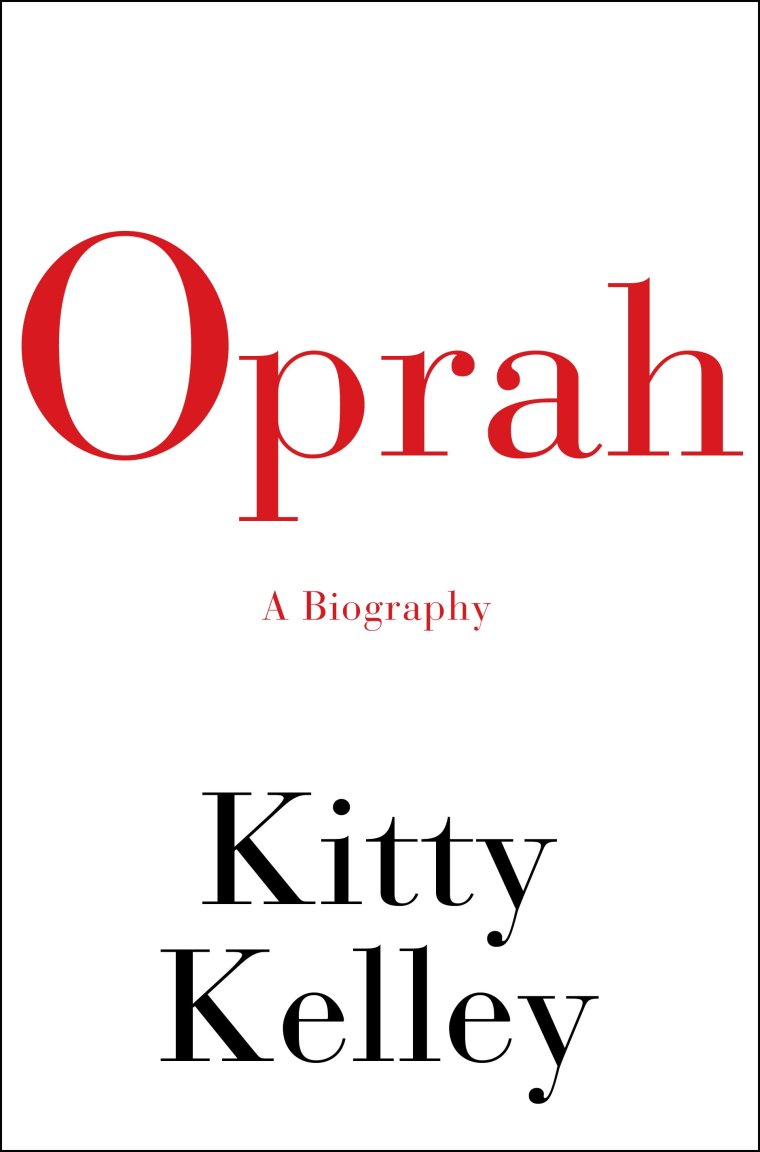 "She had talked about her teenage promiscuity, which is really kind of a natural outgrowth of a terrible, terrible sexual molestation she endured."
Caution over backlashKelly also said that Winfrey wields such formidable media clout that book companies shied away from signing Kelley to a deal to write the Oprah book — and that now that she has, many TV interviewers are reluctant to have her on to talk about it.
Kelley, who described Lauer as "very brave" for having her on TODAY, ticked off the people who won't be having her. "Barbara Walters won't have me on the show because she doesn't want to offend Oprah," she said. "Larry King? 'I don't want to see Kitty Kelley!' And Rachael Ray, which is kind of understandable because she's an Oprah acolyte. Charlie Rose, even David Letterman, who's had a 16-year feud with her, said, 'I don't really want to disrupt the relationship I now have with her.' "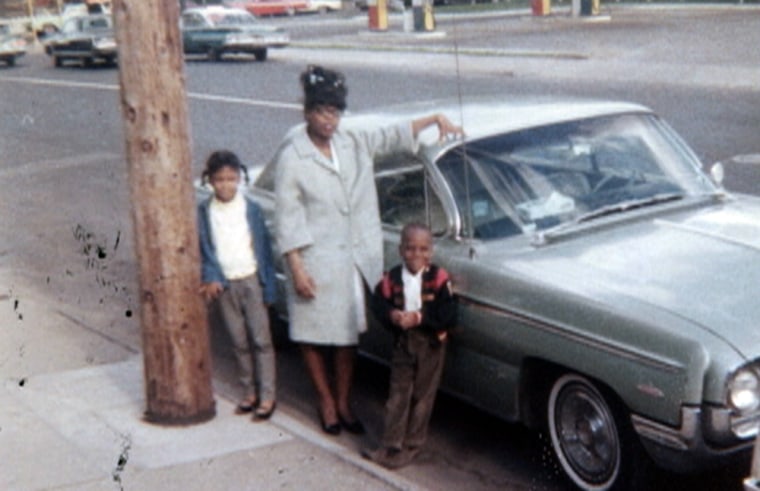 Though Kelley has taken a lot of heat over the years for her crash-and-burn reporting style, she told Lauer she put exhaustive research into "Oprah: A Biography." She said she interviewed some 850 people, including Oprah's father, Vernon Winfrey, and Oprah's cousin Katharine Carr Esters, who goes by the nickname "Aunt" Katharine.
Web of secrets
Among the new stories Kelley reports in the biography is Winfrey's live-in love affair with former "Entertainment Tonight" anchor John Tesh decades ago. According to a New York Daily News story on Kelley's book, the pair struck up a relationship while working together in the 1970s at WTVF-TV in Nashville, Tenn.
A former Tesh girlfriend told Kelley that Tesh eventually left Oprah because of the social pressures of interracial dating. "He said one night he looked down and saw his white body next to her black body and couldn't take it anymore," the former girlfriend told Kelley. "He walked out in the middle of the night … He told me later he felt guilty about it."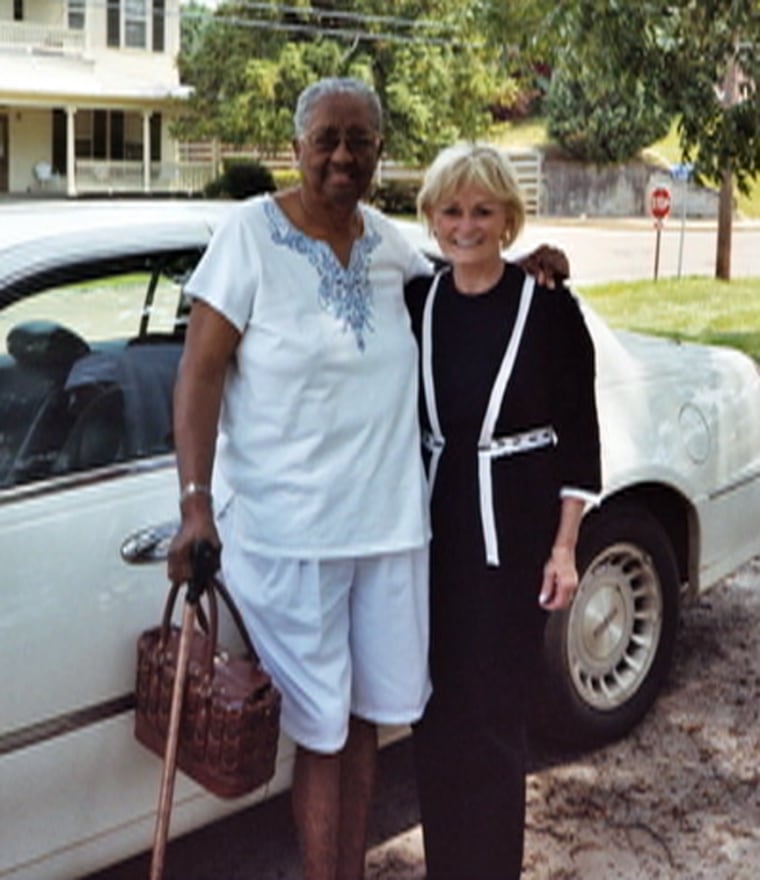 Among other sensitive topics Kelley's book delves into are Winfrey's often-complicated relationship with longtime boyfriend Stedman Graham; allegations of drug use early in her career; conflicted relationships with family members; her weight struggles; her opulent lifestyle, and her love of lavishing expensive gifts on her loved ones.
Kelley told Lauer that she herself found herself drawn into a web of secrets. She talked of her interview with Aunt Katharine, who claims that Vernon Winfrey is not Oprah's biological father.
"I spent three days with her, and over that time she told me who Oprah's real father was and swore me to secrecy," Kelley said. "So here I am writing a book about a secret keeper and I get pulled in and I keep a secret myself."
Oprah in her own words
Kelley told Lauer she is proud that she got most of her sources to go on the record — the exceptions being current and past employees, who sign confidentiality agreements with Oprah.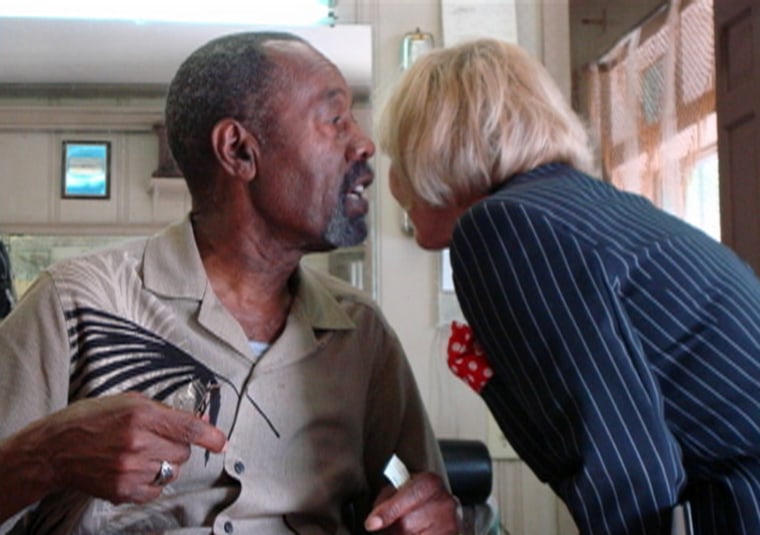 But her most important source, Kelley told Lauer, was Oprah herself, even though she declined repeated requests to be interviewed for the book.
"I assembled every single interview she's ever given in the English language for the last 25 years," Kelley said. "It took me a year to do it, but once they were cataloged according to subject and date and name, then I had Oprah in her own words."
From film star to media mogul, Oprah Winfrey has built an empire and secured a legion of devoted fans.
While the book, like Kelley's previous tell-alls, contains stories in a less than flattering light, Kelley made it clear she's an Oprah admirer. Kelley talked about interviewing Vernon and quizzing him about the reasons for his daughter's outrageous success and the personal fortune that came with it.
"He feels it was a matter of timing; she came up on the upswing of the civil rights movement," Kelley told Lauer. "I said, 'Mr. Winfrey, she brought great talent to the table.' He said, 'Yes, she did.'
"She has more focus and drive than anybody that I have ever written about," Kelley added. "This woman is driven."
"Oprah: A Biography" hits bookstores on Tuesday, and already looks like a best-seller. It ranked No. 19 on Amazon.com's list of best-sellers, based on preorders alone.