Bindi Irwin developed her love for nature early on in life thanks to her late father, Steve Irwin — and it shows in a throwback video the 19-year-old conservationist shared this weekend in celebration of Australian Father's Day.
"Remembering these days," she captioned the clip. "This is a 3 year old Bindi helping out with Dad's documentary filming. Life is always changing and evolving and I'll always be thankful that I learned so much from my dad. He taught me to treat every being on Earth the way you would wish to be treated. From the tiny ants to the enormous elephants.
"We are all connected and must respect each other to live in true harmony," she continued. "I'll forever be thankful to have had these values passed on to me. Happy Australian Father's Day. May your heart be full and your day be filled with the ones you hold dear. Here's unconditional love and happiness beyond compare."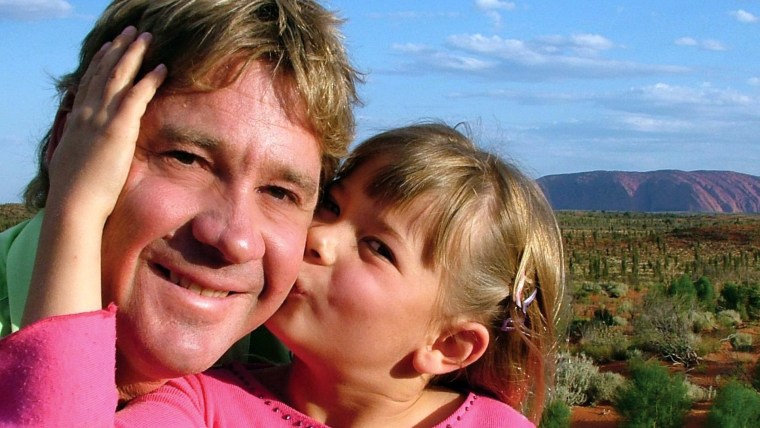 In the clip, Steve squats next to a very young Bindi as they investigate a swarm of bull ants.
"Now, everybody knows that bull ants bite, and they bite hard," the wildlife icon says in the clip. "But I'm trying to teach Bindi to be a wildlife warrior and love all wildlife, even the bull ants. Do you love bull ants?"
Young Bindi smiles wide as she replies, "Yep."
"Are they your friends?" Steve asks, to which she again responds, "Yep."
"Do they bite you a little bit?" Steve asks. Bindi pauses before answering, "Yeah."
Father and daughter then place their hands directly over the group of ants, proving Bindi's fearlessness.
Bindi's younger brother, Robert, shared a throwback moment of his own to social media — a snapshot of his father pushing him on a rope swing.
"This #FathersDay in Australia remembering the best dad in the world," he captioned the photo. "He was all about family and fun and I hope to dedicate my life to honouring his legacy."
Both of the Irwin children frequently share memories of their late father on Instagram. In July, Bindi posted a photo of her parents perched in director's chairs.
"Soulmates forever," she captioned the photo. "... I was blessed with the greatest parents in the world."
Monday marks the 11th anniversary of Steve Irwin's tragic death. He died in 2006 after he was pierced in the chest by a stingray barb.