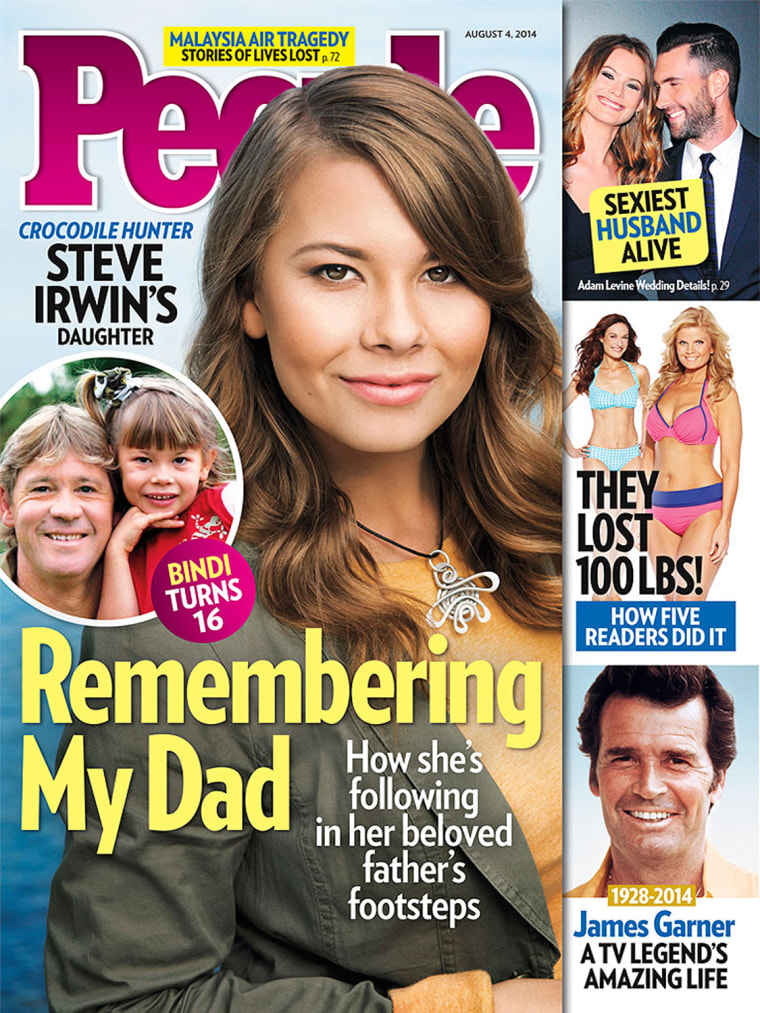 Steve Irwin's daughter was just 8 years old when the "Crocodile Hunter" host was killed in a gruesome stingray attack off the coast of Australia. Now nearly 16, Bindi Irwin tells People she continues to struggle with grief — but is finding ways to cope by keeping her father's legacy alive.
The journey has been long and difficult, the teen reveals in the magazine's August 4 cover story. "I remember after we lost Dad, so many adults came up to me and said, 'Honey, time heals all wounds,'" she recalled. "That is the biggest lie you will ever hear. It doesn't. That kind of sadness never goes away."
Bindi — who lives with her mother, former "Crocodile Hunter" co-star Terri Irwin, and younger brother, Robert, on the grounds of the family-owned Australia Zoo — has found solace in continuing the wildlife-conservation efforts her father so passionately pursued. In addition to hosting a number of TV nature specials, Bindi recently teamed with SeaWorld as a youth ambassador.
"You can take the path that leads you down the aisle of sadness, or you can say, 'I'm never going to let this person's memory die,'" Bindi said. "'I'm going to make sure everything they worked for continues.'"