Billy Eichner has gone from screaming to streaming!
The energetic comedian (best known for his "Billy on the Street" videos, in which he verbally accosts people in public with questions) now has a streaming Hulu series called "Difficult People." And it's just as funny as you might expect.
He's also got some great people backing him, including producer Amy Poehler, who got involved with the show, he claimed on TODAY Wednesday, thanks to "sex."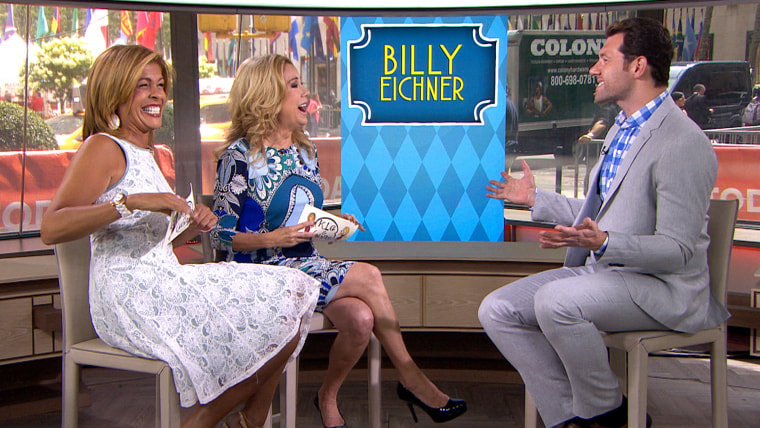 "What more do you need to know?" he asked Hoda Kotb and Kathie Lee Gifford.
MORE: Billy Eichner yells at KLG, Hoda during on-air quiz
Gifford, in fact, is also involved with the show in a guest-starring role. Eichner wouldn't give out too many details, but hinted that "she calls out some of the lead characters on the show in a very funny way."
Gifford has been a fan of Eichner's for a long time, which, he teased, has likely helped her career.
"You've been riding my coattails for years!" he quipped.
MORE: Michelle Obama, Big Bird take on Billy Eichner in quiz
"Difficult People" is currently available at Hulu.