Spanx mogul Sara Blakely, the youngest self-made female billionaire on Forbes' 2012 list, is celebrating her new status by spreading the love with her signature shapewear.
Blakely, who at 41 is one of only 104 women who made the magazine's 25th-annual 1,226 person roster, stopped by the show to address Kathie Lee's claims that she invented Spanx.
Earlier in the week, Kathie Lee asserted that it was she who actually invented the support system years ago, when she cut of the feet of some control-top hose. Today, Sara defended her claim on the Spanx fortune — but extended a Spandex olive branch.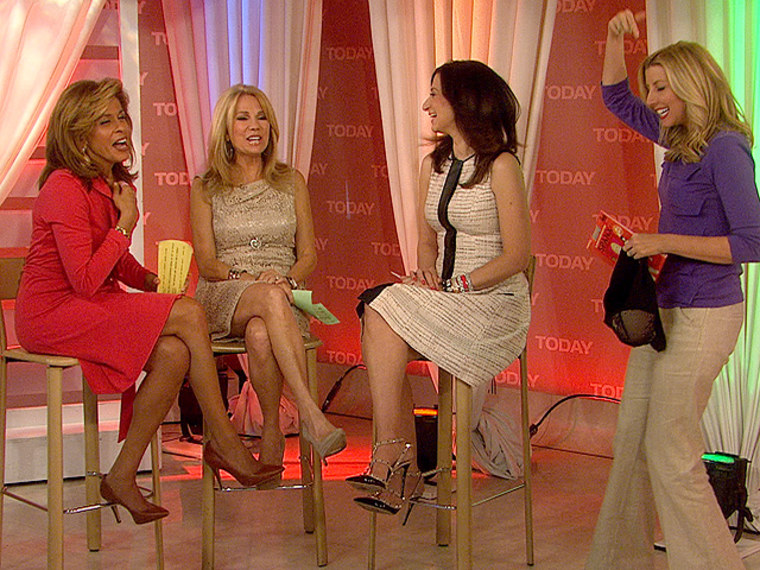 "I come bearing Spanx," she said, and delivered some to our anchors. It was basically the equivalent of an international peace treaty. Hoda joked that she ought to get a check whenever there was a Spanx Alert, and Sara actually seemed amenable to this. She does, after all, have a cool billion in the bank. All the attention she's received from making Forbes' elite roster, she told her biggest fans, has been "crazy." 
We're just glad we can all go back to buying shapewear without deep internal conflict.
Julieanne Smolinski is a TODAY.com contributor. She is glad the feud is over, but was sort of hoping Bill Clinton would meditate it.
More: $hapewear win! Spanx founder makes billionaire list
What would Kathie Lee steal from a hotel?