"Star Wars" Celebration, a multi-day festival for fans of the mega-popular movie series, opened Thursday in Orlando, Florida, with a panel conversation that included stars Mark Hamill, Harrison Ford and more.
Missing, of course, was Carrie Fisher, the actress beloved worldwide for her performance as Princess Leia in the original "Star Wars" trilogy. Fittingly, the "Star Wars" Celebration panel took time to celebrate the wonderful life and career of Fisher, who died last December at the age of 60.
Her daughter, actress Billie Lourd, introduced a stirring video tribute to Fisher, wearing a Leia-inspired outfit.
"My mom used to say she never knew where Princess Leia ended and Carrie Fisher began," Lourd, who appeared alongside her mother in the 2015 film "Star Wars: The Force Awakens," remarked. "She went from being an unknown actress, the daughter of Debbie Reynolds and Eddie Fisher, to Princess Leia, a character synonymous with a soldier, a fighter."
RELATED: Carrie Fisher and Debbie Reynolds remembered by family, friends at memorial 'show'
She shared with fans how much they meant to Fisher. "Thank you for loving her and carrying on what she stands for. I'm beyond grateful," she said.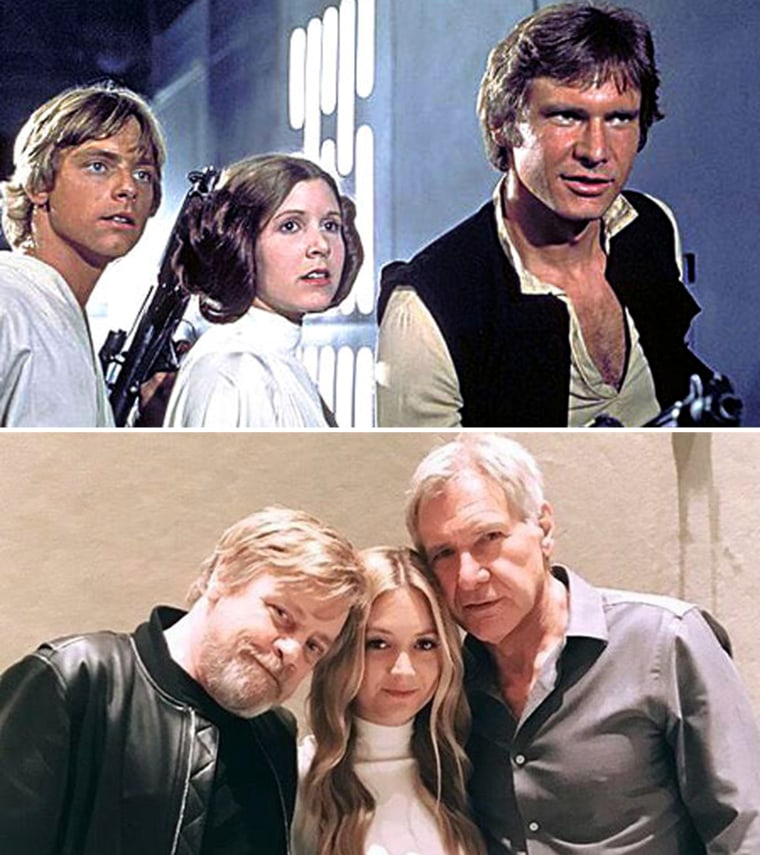 The video tribute, shared to the official "Star Wars" social media pages, mixed footage and photos of Fisher as Princess Leia with interview clips and commentary that showed why the actress was such a beloved figure.
Before Lourd took the stage, "Star Wars" filmmaker George Lucas reflected on his experience working with Fisher, describing her as a "one-in-a-billion" talent.
"She was brilliant and obviously we will all miss her, but she'll always be a princess who took command and never backed down, never was in jeopardy. She was always helping the other guys get out of the messes they created. So, we'll all love her forever and ever," he said.