Tuesday marked the penultimate episode of "Late Show With David Letterman," but it was guest Bill Murray who stole the spotlight with his tribute to the exiting host — and with his antics when the show was over.
The excitement for both fellows kicked off when the 64-year-old actor made his grand entrance by making a particularly messy exit from a cake. But the fun didn't end with the frosting.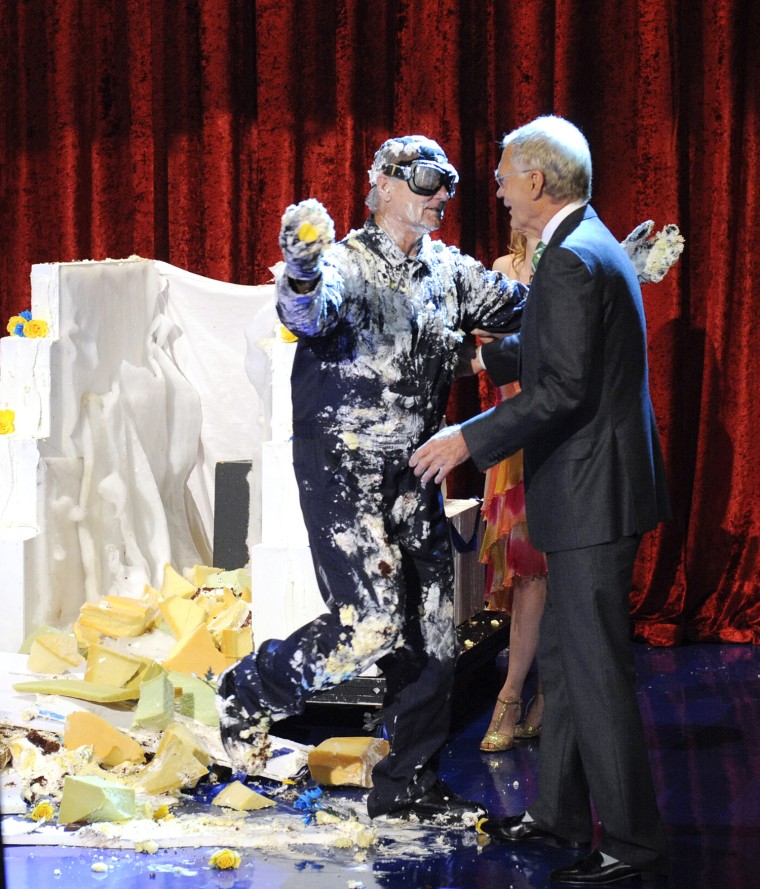 Murray added an extra ingredient to the mix: vodka.
After the libations, the "St. Vincent" star hit the streets of NYC to gather a crowd to chant a tribute to Letterman. And after all of that? Murray made his way to "The Last Word" on MSNBC where it seemed as if the night of good times was catching up to him.
Though he mastered physical comedy long ago, Murray's slip from his "Last Word" seat seemed genuine, as did his occasional slurred speech during his unscheduled chat about the end of Letterman's era.
That wild night was just the latest from Murray: He was Letterman's first "Late Night" guest in 1982, and his first on "Late Show" in 1993. Over the years, the two shared plenty of good times on the air.
The final episode of "Late Show with David Letterman" airs Wednesday night.
Follow Ree Hines on Google+.