When "Ghostbusters" stars Bill Murray, Dan Aykroyd, Ernie Hudson, Sigourney Weaver, Annie Potts and director Ivan Reitman reunited for a 30th anniversary Entertainment Weekly cover shoot recently, who else did they call?
TODAY's Al Roker, "Ghostbusters" fan extraordinaire, of course! Roker — who's known for dropping one-liners from the movie around the TODAY set — visited the gang to indulge in some nostalgia and revelations.
As part of a special series this week, TODAY has partnered with EW to bring you some amazing cast reunions. Here's what we learned from Roker's visit: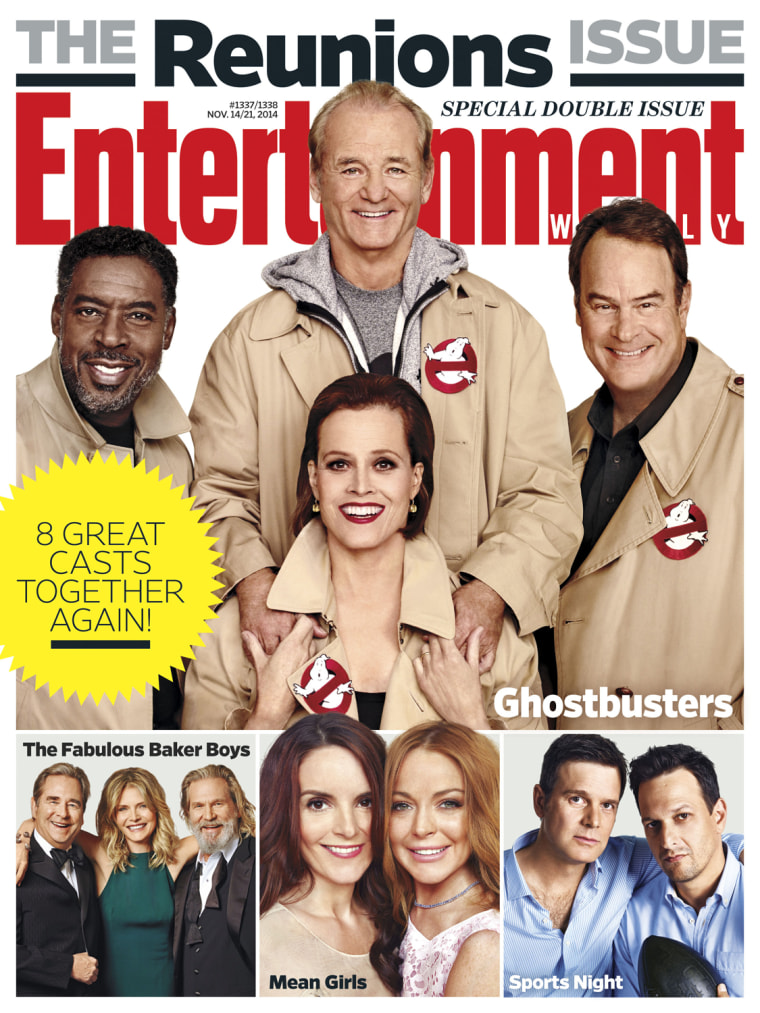 Slime contains potentially deadly, and definitely gross, ingredients.
Noted Murray, the "disgusting combination" of items that went into making Slimer's ectoplasm was "corn syrup and another ... and starch and ... some sort of an adhesive and a kind of a poison that's used on chinch bugs."
Murray is a consummate teacher.
Hudson learned valuable fame lessons by watching Murray interact with New York City locals during filming. "He just sort of embraced it and, you know, all the years after I — it's how I relate to fans. I was watching how he just — they loved him. And he always gave back. And I was always really impressed with that."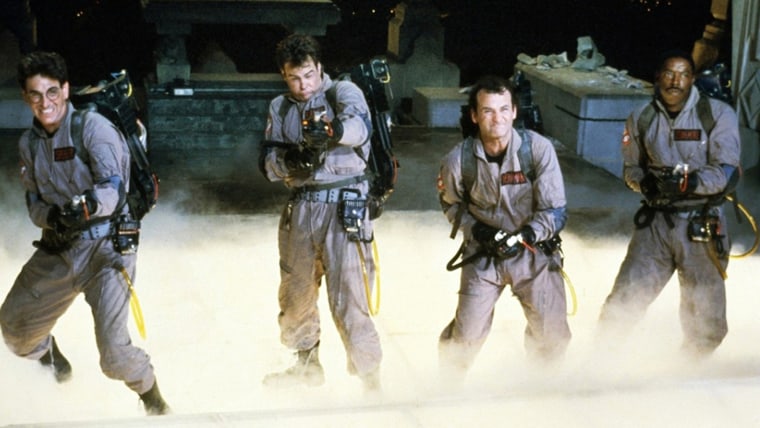 "Ghostbusters III" — will it ever happen?
Every day seems to bring a new answer to this question; onetime 'buster Dan Akyroyd confirmed in June something was happening, and the latest word is that another sequel to the film might feature ladies crossing the streams. (Murray has even offered casting choices for that idea.) But when asked by Roker, he chuckled, "I say the money's not right yet.... It's really hard to — to recreate something that was so beautiful, so wonderful."
Thanks to Entertainment Weekly for this unique look at the classic "Ghostbusters" crew! The magazine's special double issue hits newsstands on Friday.
Tune in to TODAY on Thursday for a reunion with the cast of the 1989 film "The Fabulous Baker Boys" and Friday for the stars of the '90s TV series "Sisters."