Want to know the secret to nailing a performance of "Take Me Out to the Ball Game?"
According to actor Bill Murray, who performed the song at Friday's Cubs-Indians World Series game, the trick is to "spray it ... don't thhh-ay it!"
The Chicago native performed the classic fight song at the bottom of the seventh inning ("the last chance to order a beer," as he reminded the crowd) in the style of another beloved American icon: Daffy Duck.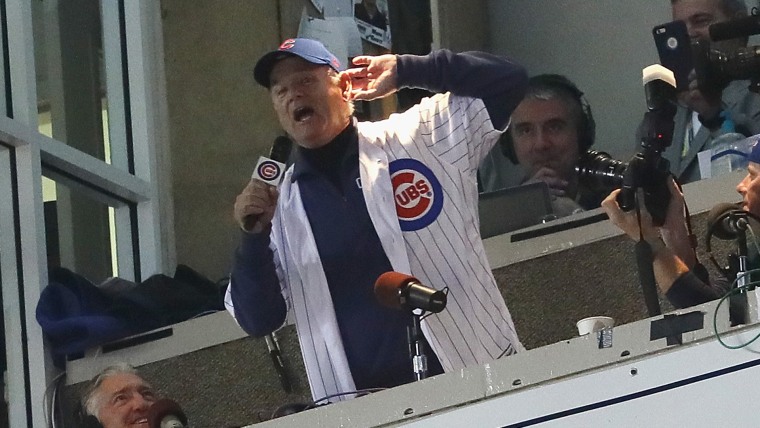 RELATED: Tom Hanks or Bill Murray? See the photo that has the internet talking
And he was sure to let the crowd sub in "Cubbies" for "home team," as per the team's tradition. See his rousing rendition for yourself!
Warning: If you try out Murray's technique at home, you might want to warn the person sitting in front of you.
Or at least offer to buy them that seventh-inning beer.
RELATED: See these ardent Cubs fans surprised with World Series tickets on TODAY
While Murray's beloved Cubs ultimately weren't able to turn out a win, maybe Murray can help them "Groundhog Day" their way to another shot at 8 pm EST on Saturday.
After all, we could live inside this sthhh-pirited moment for quite some time!