"The Cosby Show" fans have spoken, and their favorite Cliff Huxtable threads were revealed Monday during a sweltering, far-from-sweater-weather morning.
A design featuring three runners on a track – each clad in tank tops and gym shorts – adorn the crew neck winner of the Cosby Sweater Tournament.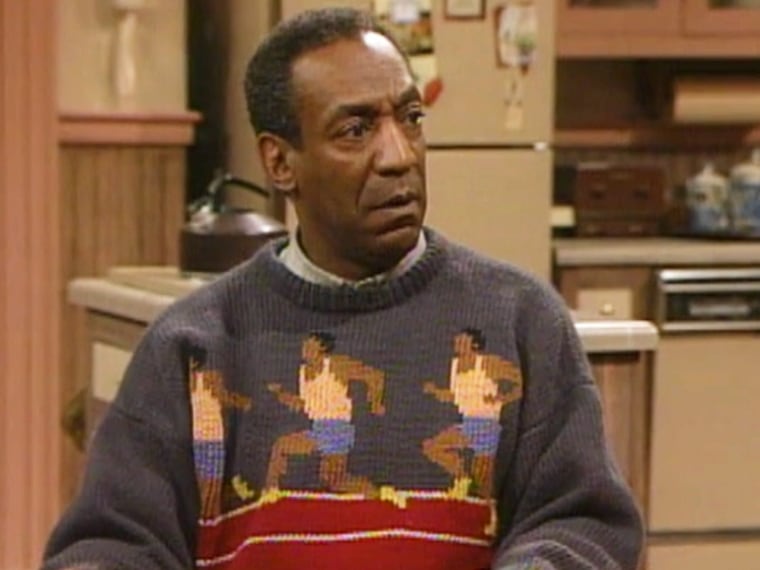 Bill Cosby appeared on TODAY to make the announcement, along with a reprimand for TODAY's Willie Geist, who erroneously kept referring to the contest as a vote for the "ugliest" sweater.
"They haven't been voting for 'ugly,' Willie. It's not like a baby contest," the legendary comedian said. "It was the sweater that the people liked the best."
The knits that Cosby wore on the iconic television series became well-known for their variety and, on occasion, their questionable fashion sense.
Earlier this month, Cosby launched a March Madness-like poll on his website to solicit feedback from fans on their favorite sweater from the show, which ran from 1984-92.
The winning sweater competed against 31 other knits and emerged from "The Argyles" division. The other categories were "The Cardigans", "The Pullovers", and "The Cashmeres".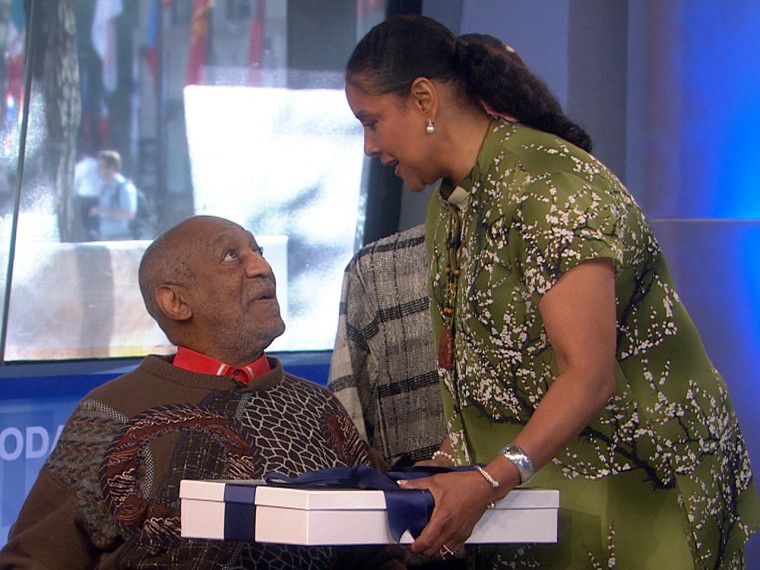 To commemorate the occasion, along with Cosby's 76th birthday last Friday, the TODAY anchors had a gift for Cosby. The present was delivered by a surprise guest, actress Phylicia Rashad, who played Cosby's on-screen wife, Clair. Rashad handed Cosby the present while greeting him with a whisper.
"They woke you up?" Cosby responded .
The gift was another sweater for Cosby to add to his collection, one with a TODAY logo.