When Rachel Frederickson won "The Biggest Loser" after dropping almost 60 percent of her body weight, it sparked a backlash on social media from viewers who were concerned about her extreme transformation. Three weeks later, Frederickson wants to set the record straight — she's healthy, and she's proud what she accomplished.

"You know, I did work so hard for the finale and finding myself again," she explained to TODAY's Savannah Guthrie. "I felt amazing on the stage. I felt like I shined in my dress. Then I got off the stage, and Twitter was all abuzz."
Frederickson, who started the competition weighing in at 260 pounds and ended it at just 105, was shocked by the reaction.
"I was (surprised), because I felt proud of everything I'd accomplished," she said. "My journey was my own, and I loved it; I lived it. So, I felt really proud of what I did."
Although Fredrickson recently admitted that she might have been "a little too enthusiastic" in preparing for the finale, she now wants "Biggest Loser" fans to know that she didn't do anything unhealthy to get where she is.
"It was absolutely healthy weight loss," she assured. "I dieted and exercised and did it healthy the whole way. I appreciate all the concern, and I can see where it comes from. There is the 'movie magic' — it's over (the course of) seven months; it's almost a year of my life losing the weight. I was very unhealthy at 260 pounds and now, post finale, I'm the healthiest, most alive I've ever felt."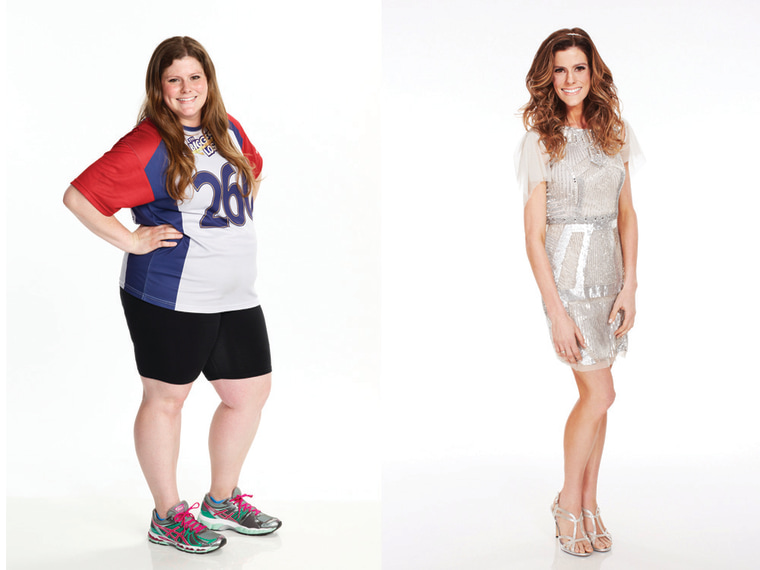 Frederickson said she's in "maintenance mode" now, "which is just as hard as hard as losing the weight." And despite her successful weight loss, she still worries about slipping into old habits.
"Of course, that thought always comes up, but I think what I've learned is that I have an inner strength," she said. "I have a voice and I can trust myself. (Before) I didn't trust myself. I was critical, and I judged myself."
But she's over than now.
"That's why I love Love Your Selfie week," she added. "It's just this self-image that you're with you the rest of your life, so you better accept you and love yourself. If everyone can have that gift, then that's amazing. That's what I've gotten from 'The Biggest Loser.'"
All week, TODAY is exploring the issues we all face with body image on a daily basis, hoping to help you change the way you see yourself. Everyone from Cameron Diaz to Michelle Obama will weigh in. Follow the series atTODAY.com/LoveYourSelfie.
We also want you to get in on the action. Share your makeup-free photos on Twitter, Instagram and Facebook using the hashtag #LoveYourSelfie.
After weeks of grueling workouts and big changes to their eating habits, the contestants of season 15 show off their fab new bodies.