When it comes to conquering the holiday-season box office lately, it pays to be more naughty than nice.
In what may be a surprise to some, the live-action movie "How the Grinch Stole Christmas" is the top-grossing Christmas film since 1980, according to BoxOfficeMojo.com. And it's not even a close race.
After a $55 million opening weekend in November 2000, the Jim Carrey-led, Ron Howard-directed adaptation of the Dr. Seuss children's book would go on to earn $260 million domestically — almost $80 million more than the list's runner-up, 2004's "The Polar Express" ($183 million). That's an awful lot of green (eggs and ham).
Rounding out the holiday top 5 are 2003's "Elf" ($173 million) and the 1994 and 2002 releases of the first two "Santa Clause" movies (about $140 million apiece).
Other modern Christmas movies became more beloved after their theatrical runs, including 1989's "Christmas Vacation" (No. 12, $71 million); 1988's "Scrooged" (No. 15, $60 million); and the 1994 remake of "Miracle on 34th Street" (No. 32, $17 million).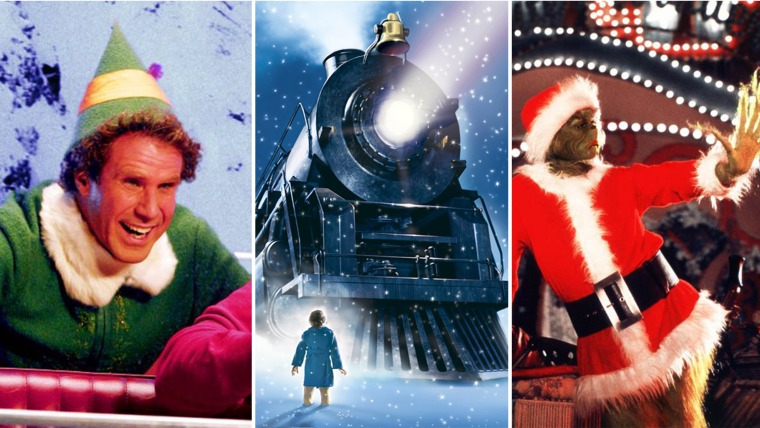 But arguably no recent Christmas film outperformed its initial box-office run better than "A Christmas Story," which lands at No. 30 on the list for its $20.6 million take in 1983. In what's become a recent annual tradition, that cult classic will once again remind children everywhere not to shoot their eye out when TNT and TBS run the movie on a loop for 24 hours spanning Christmas Eve and Christmas Day.
Current holiday releases "The Night Before" and "Krampus" appear at Nos. 21 and 22, respectively, and may creep up the list before their runs come to an end.
Not included on the list are pre-1980 classics ranging from 1946's "It's a Wonderful Life" to 1954's "White Christmas," perhaps in part because BoxOfficeMojo does not publish their corresponding box-office results. Another notable omission is the original "Die Hard," whose Christmas-movie eligibility has been debated since its 1988 release. Had it been included on the list, the Bruce Willis blockbuster's $83 million take would land the movie at No. 9, between 2006's "The Santa Clause 3" and 1993's "Tim Burton's The Nightmare Before Christmas."
Follow TODAY.com writer Chris Serico on Twitter.