Dane Cook is starring in a new movie. Again. Not letting the fact that he's not the slightest bit funny get in the way of his career as a comedian, Cook moved on to stinking up multiplexes across the nation with "Employee of the Month" and "Mr. Brooks," and now he's back with "Good Luck Chuck" and, before year's end, "Dan in Real Life." If you've ever watched Cook do stand-up or host "Saturday Night Live," it's apparent that his only real talent is in accruing MySpace friends and stating the obvious while making goofy faces.
And yet, somehow, he's a movie star. But it shouldn't really be all that surprising. The history of show business is littered with people who achieve the heights of fame without having any real talent whatsoever. (As you read this, Fergie's album has jumped back into the Top 10.) To find out which celebs least deserve to have magazine covers and their own fragrances, a group of industry insiders, journalists and bloggers were asked to name the least talented famous people. (And since some of them would like to work in this town again, they have been assured anonymity.)
Oh, and one thing to clear up: Paris Hilton and Nicole Richie were disqualified, since neither of them really do anything.
Jessica Alba/Jessica Biel/Jessica Simpson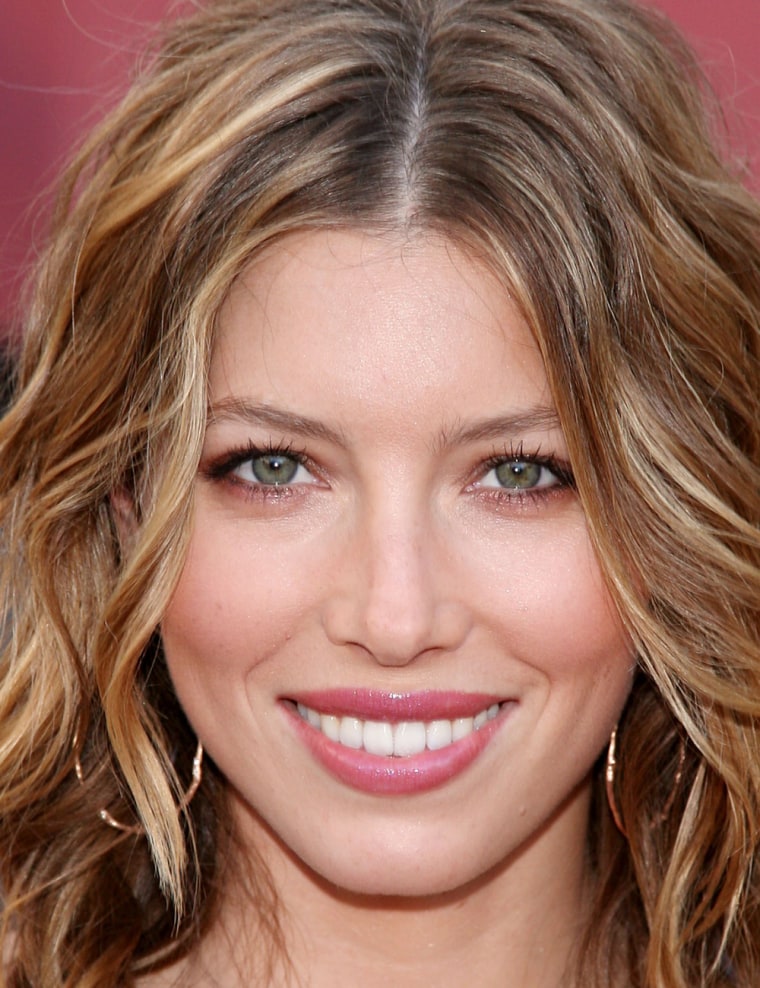 Thank goodness for talented "Arrested Development" co-star Jessica Walter, or the passing of Jessica Tandy might make one think there's some kind of curse on the name. Alba "made a career out of looking hot in bellyshirts," sniffs P., a model. "Is she hot? Yes. Is she talented beyond that? No."
B., a critic and writer, notes that "Biel was interesting for five minutes when she was posing for lad mags and being all, 'I was on '7th Heaven,' but now I'm naughty!' But her performance in 'I Know Pronounce You Chuck and Larry' made me want to put popcorn in my ears."
And then there's Simpson, whose career highlight was cutely mistaking tuna for chicken. "She is a double threat in that she can neither sing nor act, yet insists on doing both," according to blogger R.
Adrian Grenier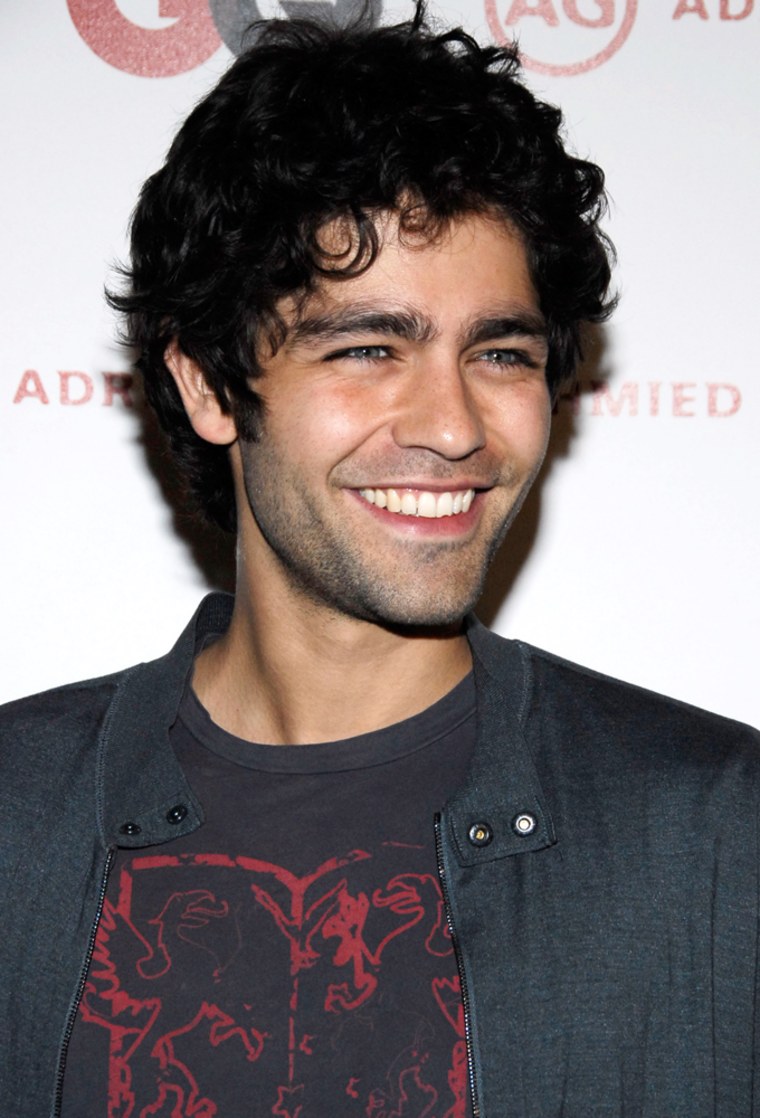 Consensus indicates that the "Entourage" star is the luckiest little boy in Tinseltown, with phrases like "must have a powerful agent" and "won the lottery" popping up more than once. "All he has to offer is good eyes," says filmmaker Z.
"If it weren't for a strong, funny and engaging supporting cast," declares author H., "Adrian would be flipping burgers and filling napkin dispensers."
Blogger J. has a problem with Grenier's role as a hot, rising movie star on the HBO show: "I can't imagine him carrying all those films his character gets cast in."
Also having a hard time making that leap is actor T., who observes, "I saw him from behind at the gym once, and I thought he was a chick. I'm no sci-fi nut, but that's not Aquaman."
Elton John
Granted, he's not an actor, but he's always been the most theatrical of musicians. And his contributions to so many Disney cartoons made him a top vote-getter among those surveyed. "Elton John's been pumping out the dreck for decades now," says L., a freelancer and mom who, like all parents, has had to listen to the "Lion King" score more than any human should. "He was better in the '70s as a drugged-up, frustrated, closeted dude when Bernie Taupin was writing his stuff."
Model P. isn't even particularly fond of Sir Elton's golden years, noting, "Elton John made his career on the creative ideas of others. He was fake glam, ripping off all his ideas from early Roxy Music and Bowie, but watered down to appeal to the U.S. market. And he's got an annoying voice. Later, he sold out and went the Disney ballads route. Not completely untalented at it, but certainly cheesy in a bad way which is unforgivable, especially from someone who originally claimed to be arty and avant-garde."
Nicole Kidman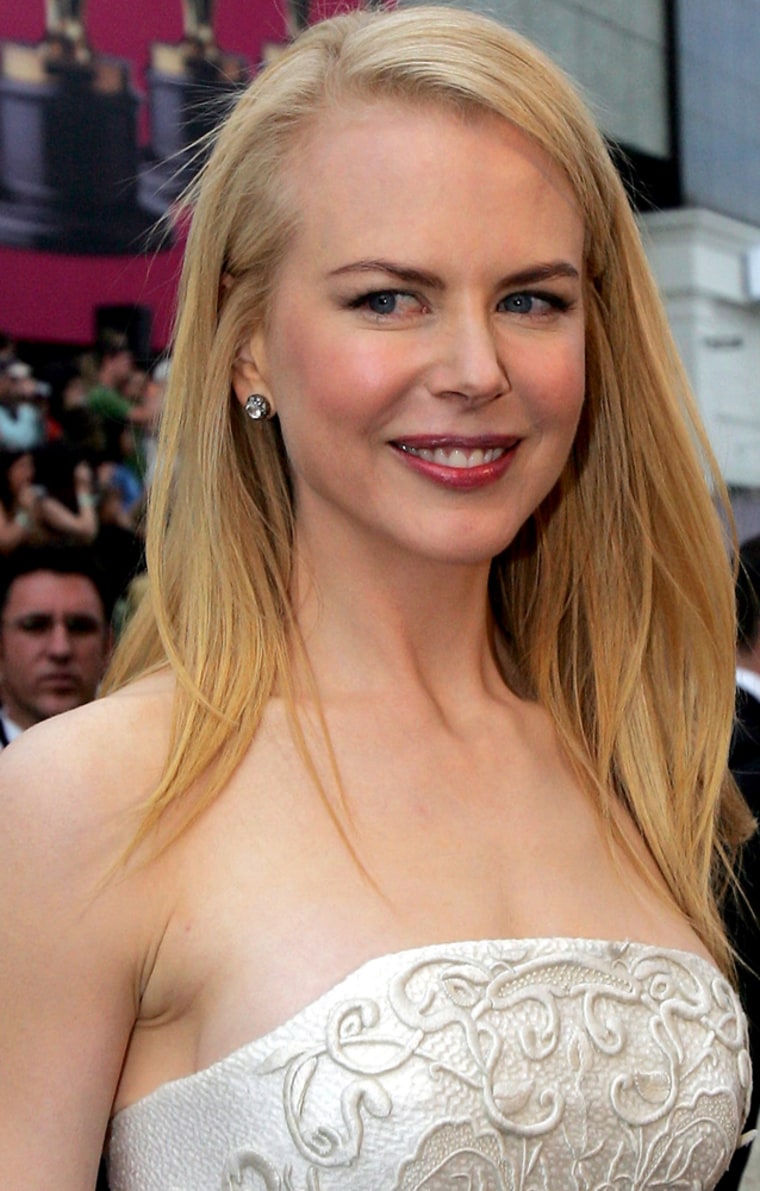 While this writer is a fan of the Australian actress — particularly in lesser-seen films like "Birth" — her name came up with some frequency. "Why is she the new grande-dame of American cinema?" asks writer and editor M. "How in the world did she win an Oscar for her execrable portrayal of Virginia Woolf (in 'The Hours')? The only acting that went on by Kidman was with her furrowed brow and her pasted-on nose. Did anyone believe she was actually a writer? By the end of that film, I wanted to put stones in my pocket and walk into the River Ouse."
"She's the Madonna of the acting world," says L., a movie buff and writer. "She's good at surrounding herself with the right people."
Carlos Mencia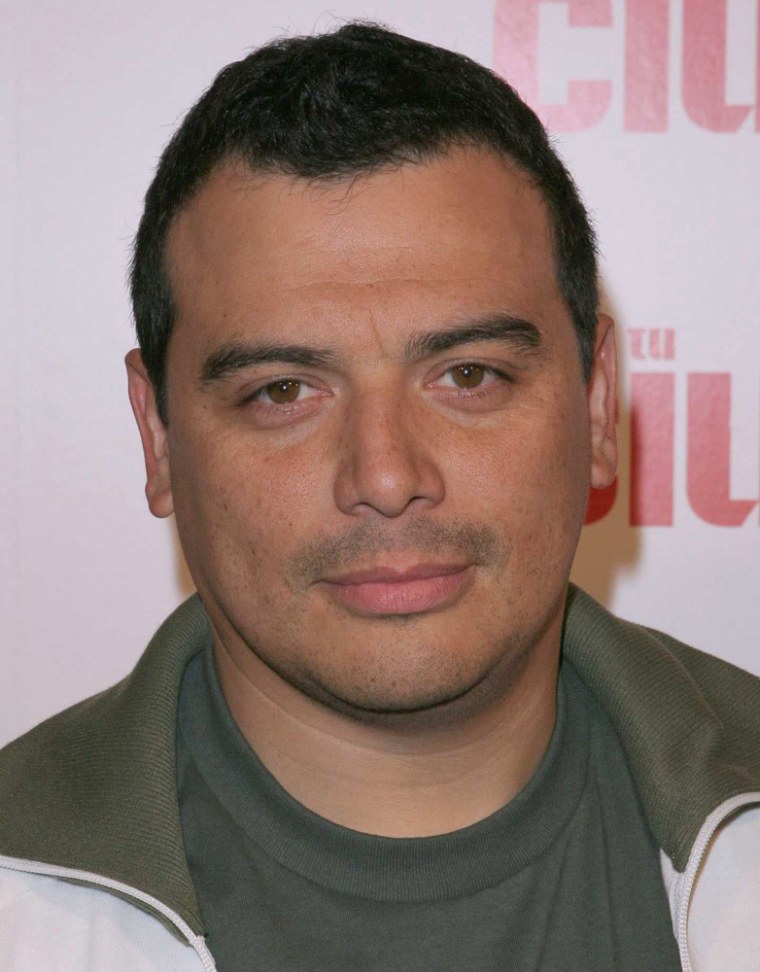 A top vote-getter — and often paired with the aforementioned Dane Cook — Mencia drew contempt from the survey group for not only being an infamous joke-stealer but also for doing so little with the stolen goods. "Mencia subscribes to the 'if I scream, it's funnier' school," says actor T., "much like those people in the 'American Idol' auditions who think they're great singers as long as they're really, really loud."
Other raves included "the Latino Tom Green," "a second-rate Dave Chappelle" and "not smart enough to steal the good jokes."
John Travolta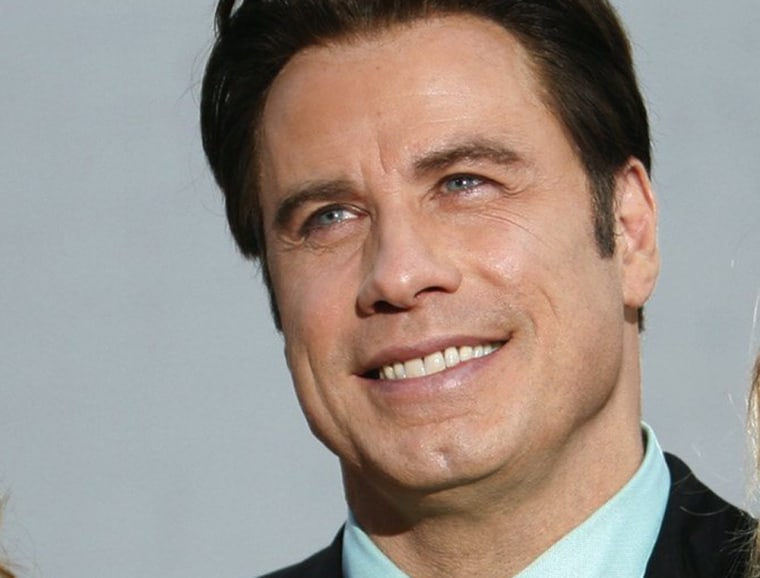 While everyone agrees he started out great — "he had a hunger back then which was, apparently, actual hunger," notes one respondent — it's been a while since the artist formerly known as Tony Manero delivered on his early promise. "Travolta was just awful in 'Hairspray,'" says M., "which means he'll probably get an Oscar nomination for the role. He looked frightening, his accent was bizarre, and he couldn't pull an ounce of emotion from the part. I did like his little dance, but that didn't make up for the rest of the time I was forced to watch his Mrs. Potato Head face."
Renee Zellweger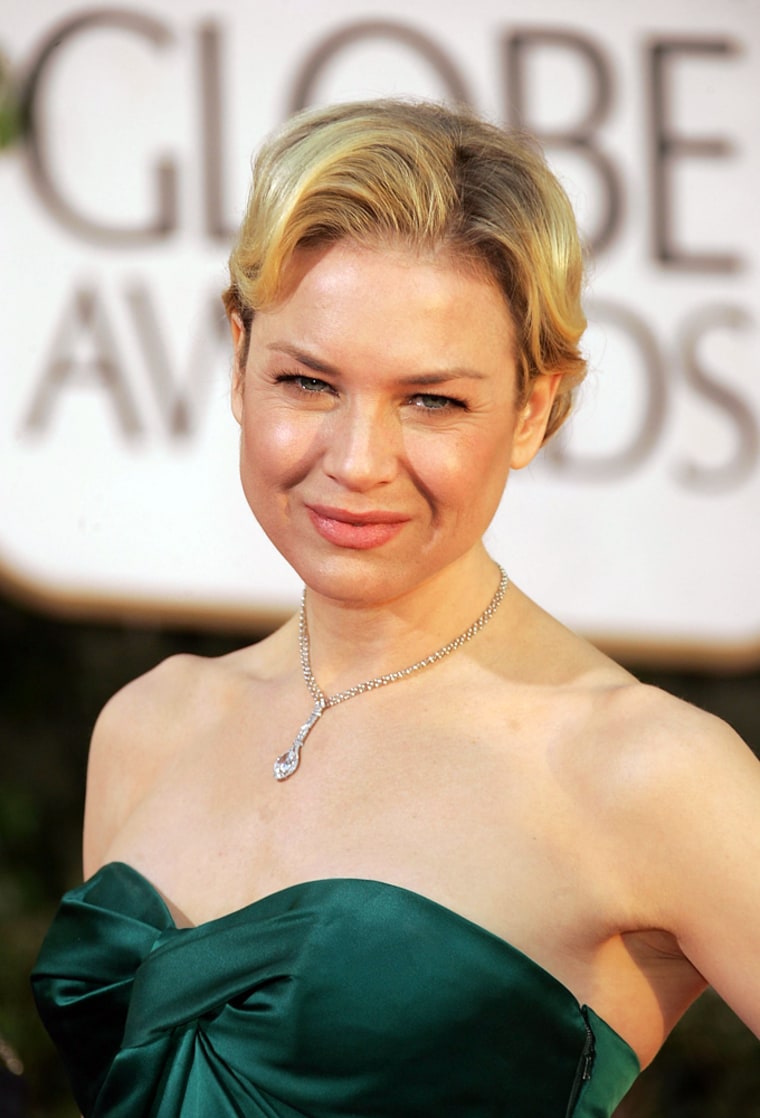 She may have an Oscar, but the "Chicago" star's facial tics are rubbing lots of moviegoers the wrong way. "If by talent you mean 'good at making a lip-pursy sourpuss face with annoying squinty eyes regardless of the situation,' then yeah, she's brilliant," rants music producer L.F. "The only place it really worked was 'Bridget Jones' Diary,' but even then it only worked because the character was already a royal pain."
Filmmaker Z. tempers his qualms about the actress: "To be fair, I like her in character roles, and to her credit, she seeks them out. But as a romantic lead, she's too much like My First Applehead Doll making out with a hot young dude."
Or as U., a blogger and critic notes, "Chipmunk is the new black."