Caroll Spinney is hanging up his big yellow bird suit.
After playing the iconic Big Bird on "Sesame Street" for nearly 50 years, the 84-year-old puppeteer announced on Wednesday that he is retiring from the show at the end of this week.
"Before I came to 'Sesame Street,' I didn't feel like what I was doing was very important,'' Spinney said in a statement released by Sesame Workshop. "Big Bird helped me find my purpose. Even as I step down from my roles, I feel I will always be Big Bird. And even Oscar, once in a while!
"They have given me great joy, led me to my true calling – and my wonderful wife! – and created a lifetime of memories that I will cherish forever."
Spinney, who also played Oscar the Grouch, began his celebrated run on the children's television show in 1969 when he was hand-picked by legendary Muppets creator Jim Henson.
He met his wife of 45 years, Debra, in 1973 on "Sesame Street" when she was working for Children's Television Workshop.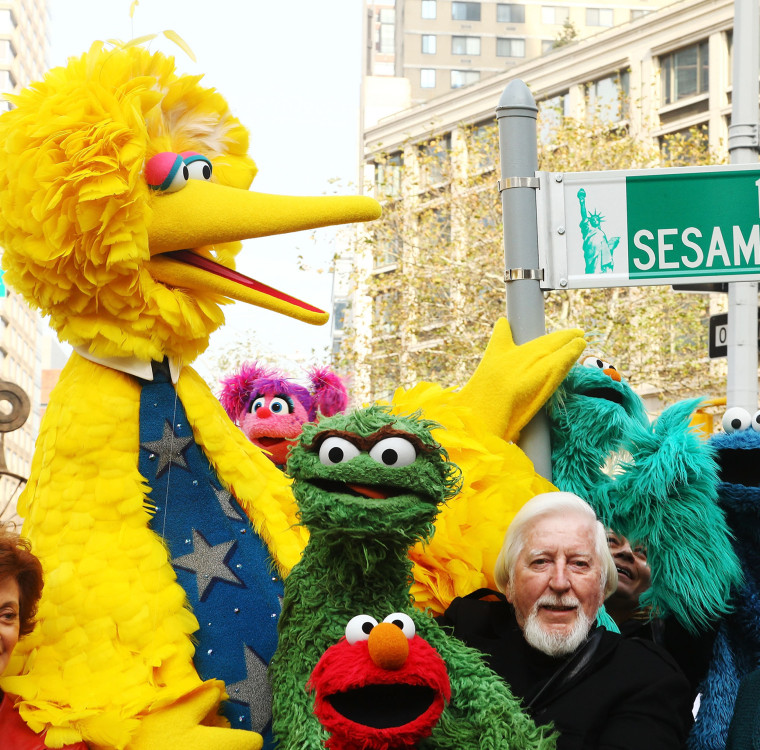 In 2015, Spinney stopped puppeteering due to the physical requirements but continued doing the voices for Big Bird and Oscar, The New York Times reported.
Sesame Workshop announced that Big Bird will now be played by Matt Vogel, who has been Spinney's apprentice since 1996.
Throughout his run as one of television's most recognizable characters, Spinney felt that Big Bird's personality reflected a part of himself.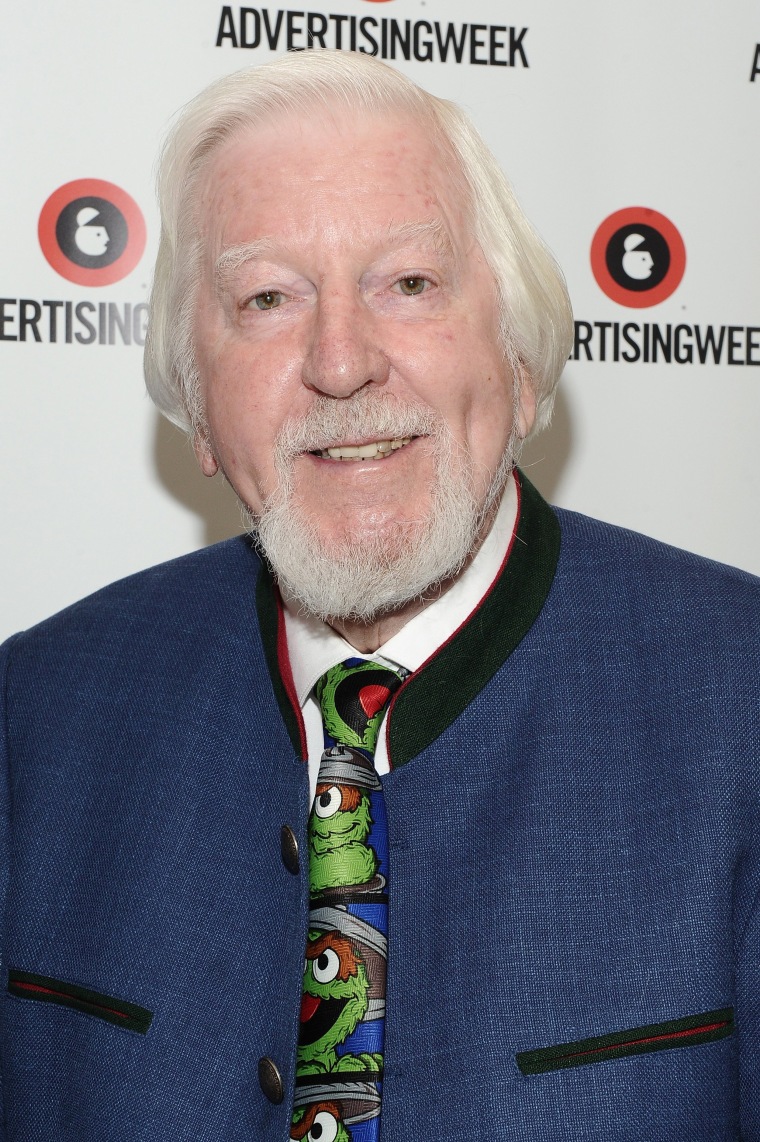 "I was one of those kind of kids who wanted to do the right thing, so that's what Big Bird is always trying to be is trying to be a good kid,'' he told Jenna Bush Hager on TODAY in 2015. "It's so fun to play something that you know when children see him, they melt in just the right way."
Big Bird was originally supposed to be an adult character until Spinney suggested a change.
"He wasn't a child,'' Spinney told Hager. "Some script came along, and I said, 'You know, I think the way this could be played is Big Bird is a kid.'''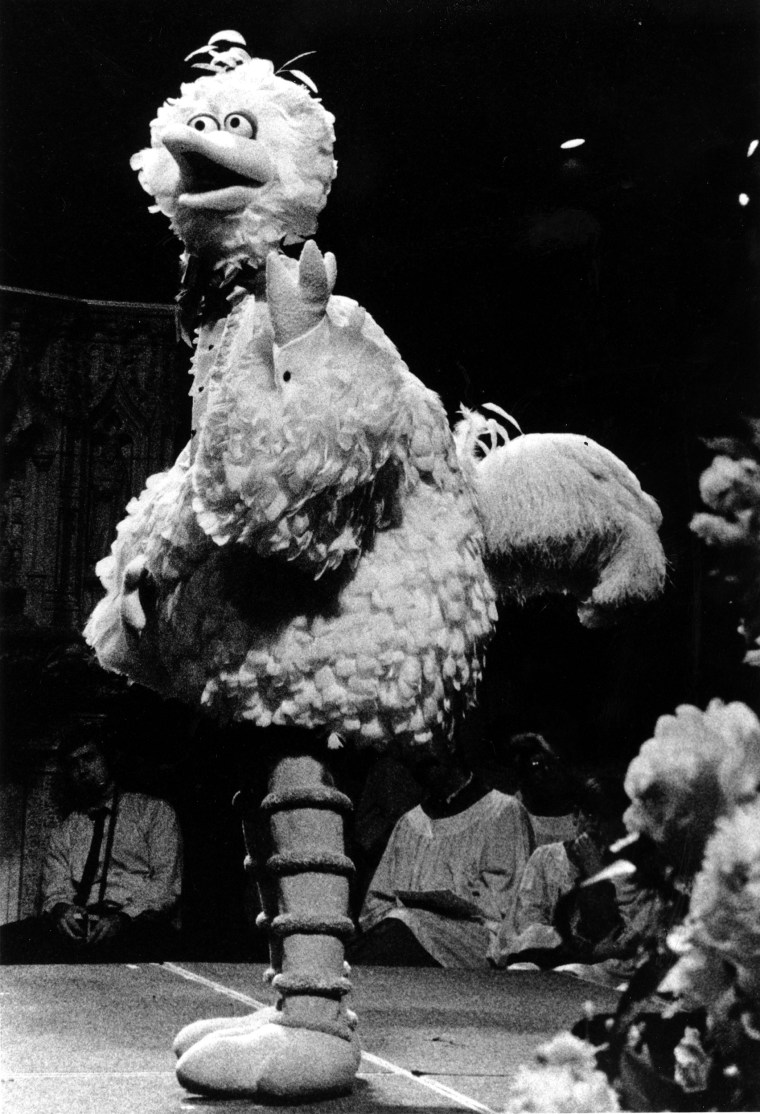 He has been recognized for his work with six Emmy Awards as well as two Grammy Awards. He also was presented with the National Academy of Television Arts & Sciences' Lifetime Achievement Award in 2006.
Playing Big Bird took him all over the world and nearly into outer space, which Spinney recounted in a 2014 documentary called "I Am Big Bird: the Caroll Spinney Story."
He said NASA approached him in the 1980s about potentially going on a trip on the space shuttle to get kids more interested in space, but the project was shelved. NASA confirmed in 2014 that it discussed bringing Big Bird on the ill-fated Space Shuttle Challenger mission but never got to the point of putting him on the passenger list.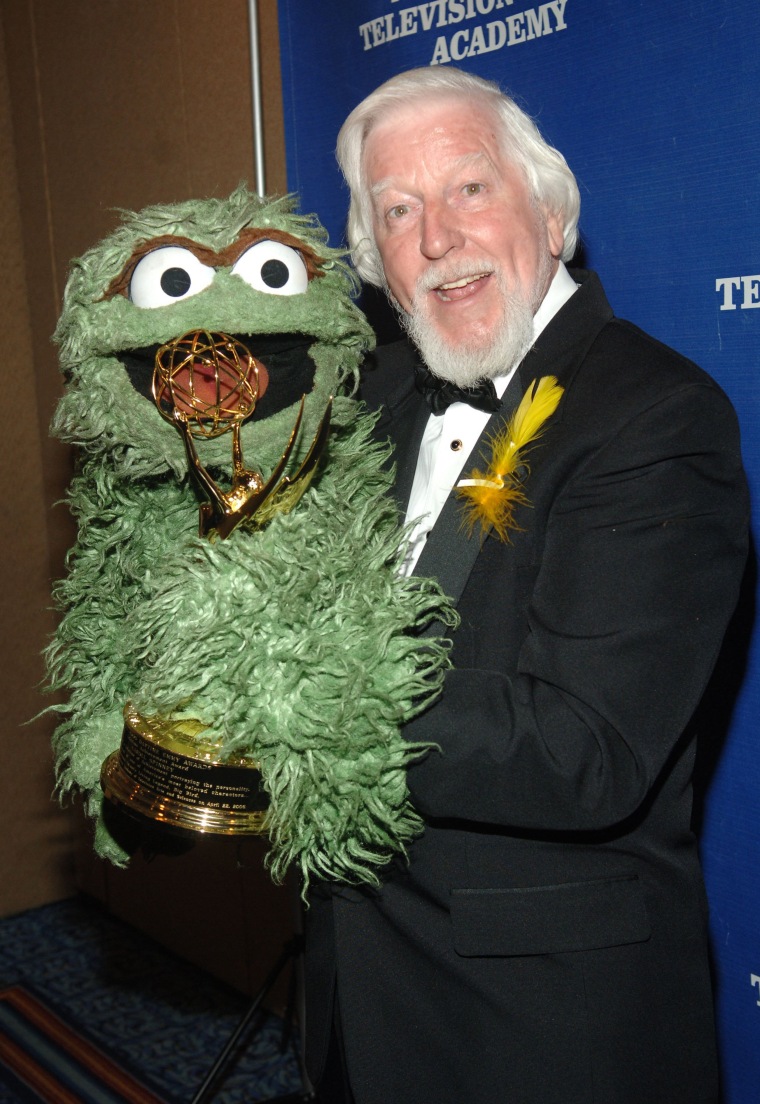 A schoolteacher, Christa McAuliffe, was selected instead and was part of the crew of seven who were all killed when the Space Shuttle Challenger exploded midflight in 1986.
"We all started crying,'' he told Hager. "We knew it was a disaster. It made my scalp crawl to think I was supposed to be on that."
When not playing Big Bird, Spinney got the chance to adopt a different persona in Oscar the Grouch.
"Oscar's kind of cool,'' he said on TODAY. "It's fun to play somebody very different than one side. On the other hand, Big Bird is my kid. In some ways, I love him best."
Playing Big Bird took him to numerous foreign countries and led to appearances on television shows like "Saturday Night Live" and "The West Wing."
"Big Bird brought me so many places, opened my mind and nurtured my soul," Spinney said in the news release.
It also led Spinney to have profound interactions with children, like a 5-year-old who was dying of cancer. Spinney recounted in an Ask Me Anything session on Reddit in 2015 that he chatted on the phone with a boy named Joey who told him the only thing that cheered him up in his condition was watching Big Bird on television.
"(Joey's father) hadn't seen him smile since October, and this was in March — and when the phone was hung up, he said 'Big Bird called me! He's my friend.' And he closed his eyes. And he passed away,'' Spinney wrote.
"I could see that what I say to children can be very important. And (Joey's father) said 'We haven't seen our little boy smile in MONTHS. He smiled, as he passed away. It was a gift to us. Thank you.'"