Sheldon and Amy's wedding on "The Big Bang Theory" had it all: an over-the-top wedding gown, special guests, a last-minute scientific discovery — and, thankfully, a pair of "I do's."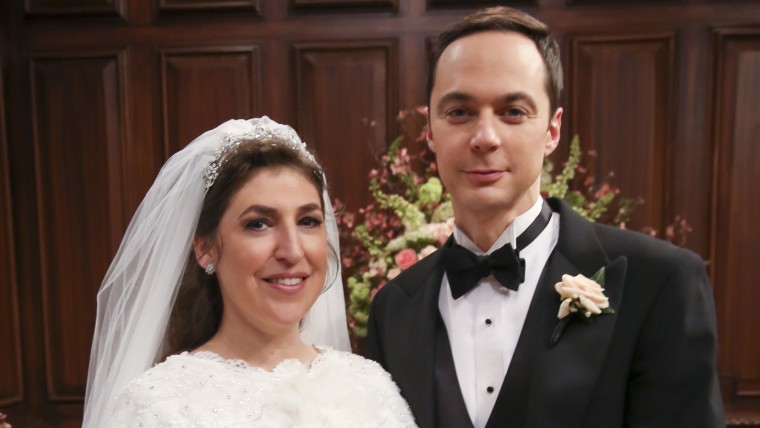 But there was one big thing audiences didn't get to see: an end scene in which Sheldon (Jim Parsons) and Amy (Mayim Bialik) received a gift of a pocket watch from late theoretical physicist Stephen Hawking.
"When we heard of Hawking's passing, we wanted to do something to honor him, but we had already shot the next three episodes," showrunner Steve Holland told The Hollywood Reporter. "It's hard for us to be super timely because we shoot ahead of our airdates so this seemed like a really nice opportunity. The wedding was a big episode, and it seemed like a good chance to pay some tribute to him."
Holland added that the "Big Bang" team "contacted Professor Hawking's family to get their blessing. They were very nice and excited for us to do it."
Hawking made seven appearances on "Big Bang" between 2012 and 2017; he died in March.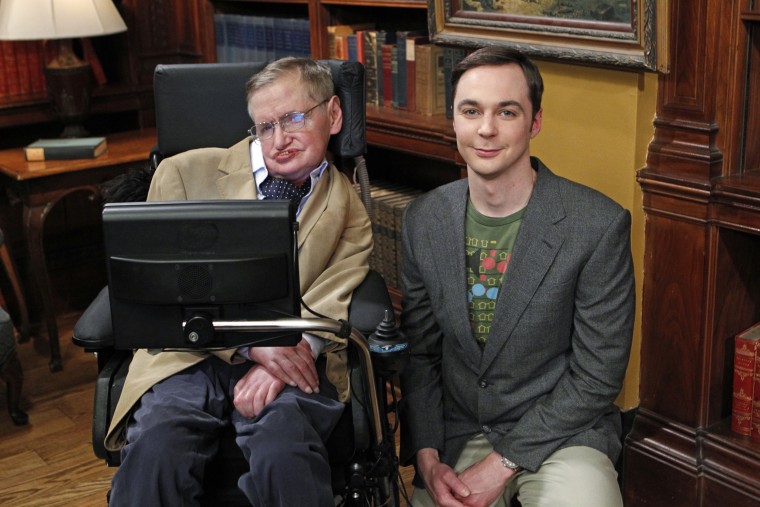 The idea was that Hawking might have sent a gift to the couple before he passed; alas, for time purposes the scene was cut. Good news: It has now been posted for viewing.
Hawking's final contribution to the show wasn't the only thing missing; Sheldon's grandmother Meemaw had a phone call "cameo" that was also cut for time; Christine Baranski wasn't able to reprise her appearance as Leonard's (Johnny Galecki) mother.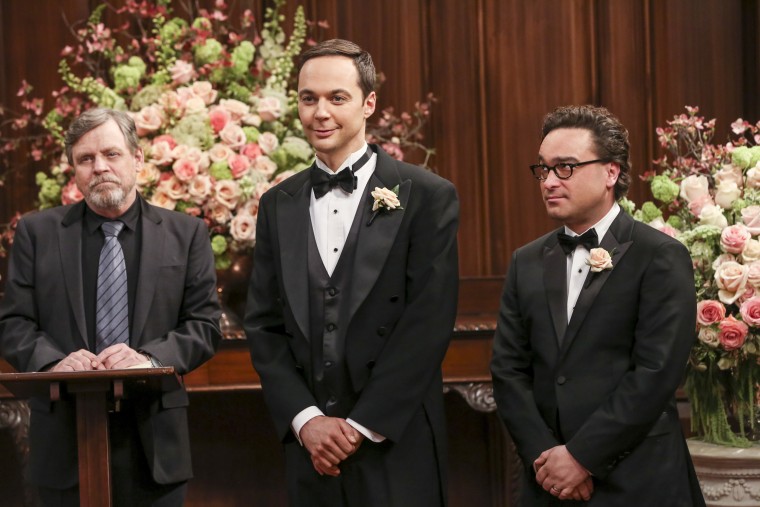 But the episode had so much to give, it's hard to fault it for not squeezing everything in!
We had Mark Hamill playing himself, officiating the ceremony; Amy's parents made their first appearance, played by Kathy Bates and Teller; Sheldon's mom (played by Laurie Metcalf) also returned. And there was a mini "Stand By Me" reunion, as Jerry O'Connell returned as Sheldon's older brother George, while former nemesis Wil Wheaton returned as himself.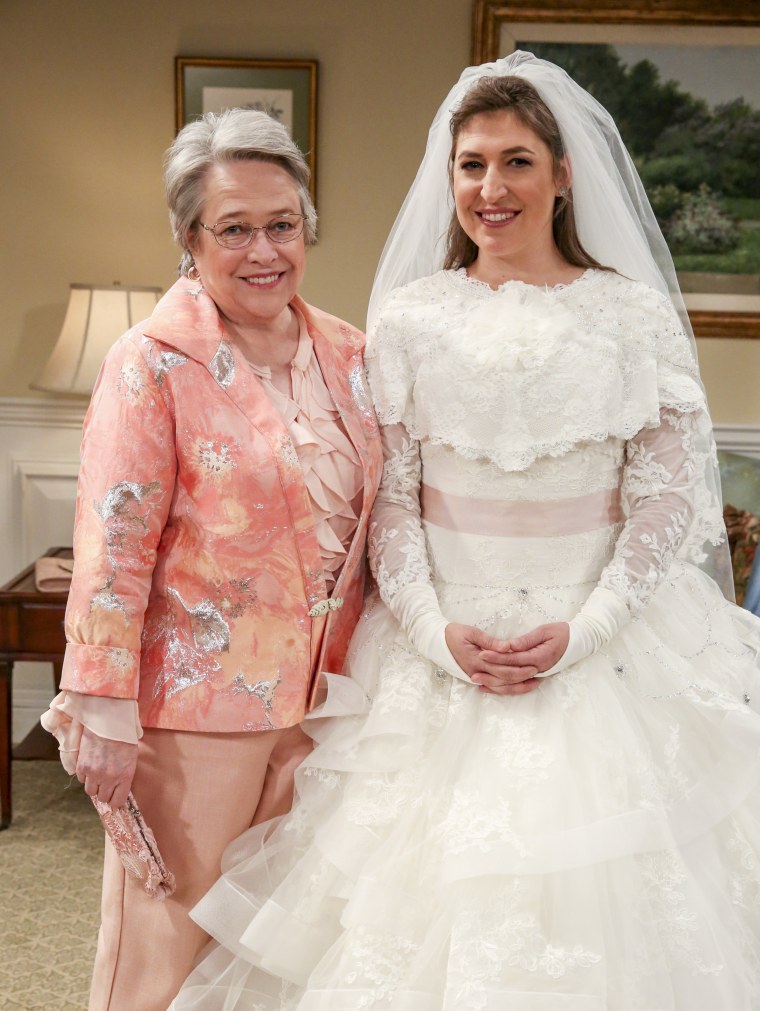 "The trickiest part was juggling this big cast of characters," Holland told TV Line. "And in the middle of all of that, we wanted to make sure we didn't lose Sheldon and Amy. Because this is their day."
No sitcom wedding would be complete without some last-minute challenges and discoveries; in this case, that was literal. A comment from Amy about Sheldon's bow tie led to a breakthrough about "super asymmetry." Fortunately, Sheldon overcame his laserlike focus on the discovery to focus on a different kind of math: turning two into one.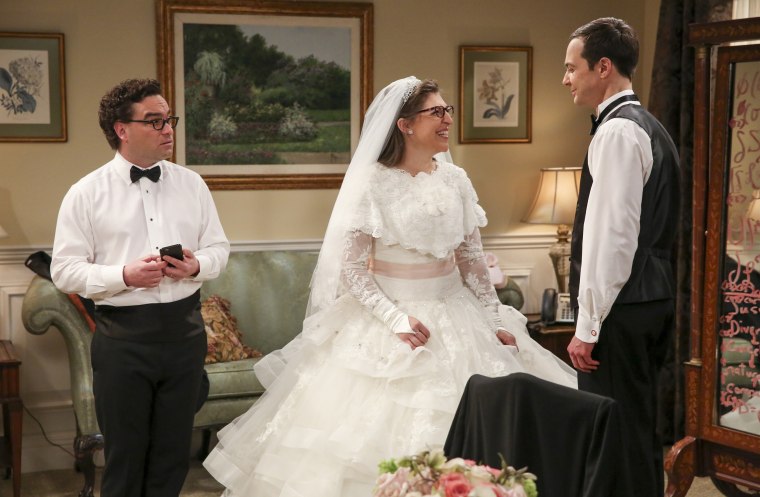 So where do the newlywed Coopers go now? Season 12 will focus on their union and the discovery, Holland said. The show is not done yet!
"There was certainly a time in the life of the show where we thought Sheldon and Amy's wedding seemed like a good series finale moment," said Holland. "We know we have Season 12, and we don't know what we have beyond there ... We need to know what we're doing to make sure that if it is the end, to give the best ending we can and the best closure to these characters."
Follow Randee Dawn on Twitter.