Thursday was a pretty big day for Kaley Cuoco: Not only did she turn 32, but she got engaged to her boyfriend of nearly two years, equestrian Karl Cook!
Cook, 26, and Cuoco posted an emotional video of the actress, bent over and sobbing with joy, then holding up the ring as he reminded her, "You still haven't said yes, yet!"
"I say yes! I say yes!" "The Big Bang Theory" star cried out in the video, covering her face with her hands.
Cuoco also posted the video, noting in her caption, "Still crying ... every part of this night has been perfection just like you @mrtankcook I love you forever!"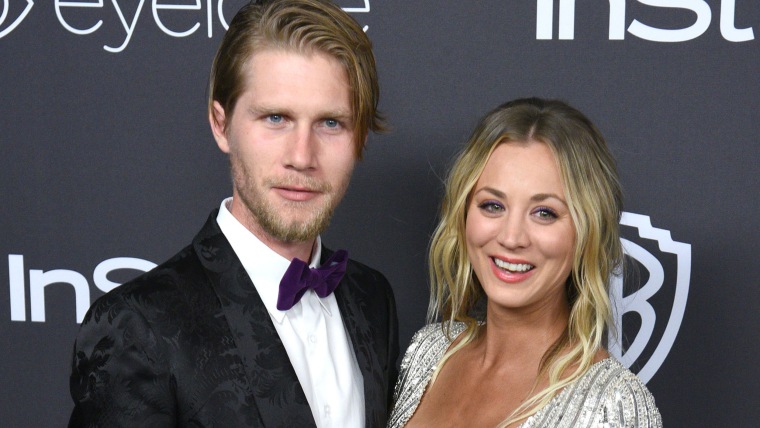 This will be Cuoco's second marriage; she and tennis player Ryan Sweeting married in 2013 and finalized their divorce in 2016.
Of course there was the obligatory ring shot:
And then dancing!
According to E!, Cook had a big candlelit dinner planned to precede the proposal, though apparently he ran into a chandelier and had to ice a gash on his forehead. (We're glad he recovered.)
But that wasn't the only slightly off-kilter thing that happened on Cuoco's birthday: Early on, Cook was actually making jokes about the whole engagement thing when the two visited Target.
Of course, that's the kind of joke you can only pull off if you actually do plan on proposing later that same day. So we're glad it all worked out well ... rogue chandeliers aside.
Congratulations, you guys!
Follow Randee Dawn on Twitter.