On Thursday night's "Big Bang Theory," Sheldon and the guys go on a comic-book-convention road trip that soon turns into a sci-fi adventure. Good thing they dressed for an away mission.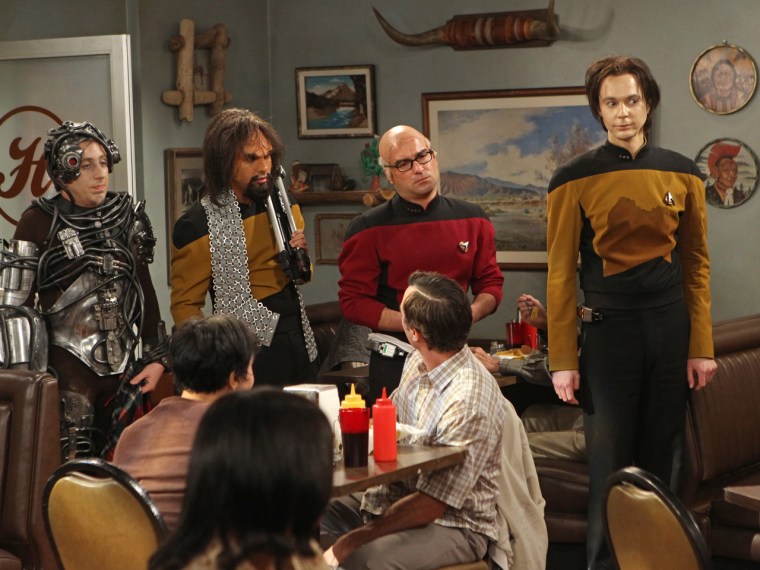 Promo photos from the episode reveal the core crew decked out in their "Star Trek: The Next Generation" finery. Howard (Simon Helberg) channeled his inner Borg, Raj (Kunal Nayyar) made for a perfect stand-in for security chief Worf, Leonard (Johnny Galecki) dressed as Capt. Jean-Luc Picard, and Sheldon (Jim Parsons) aptly outfitted himself as Data.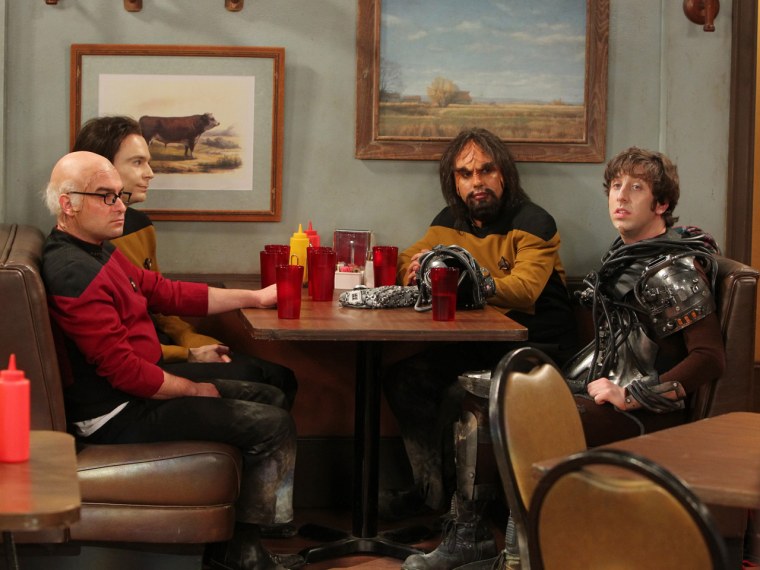 See a sneak peek of the action to come in the clip below:
Are you looking forward to another "Star Trek"-infused episode of "The Big Bang Theory"? Tell us on our Facebook page.
Related content:
More in The Clicker: