So much for the space-time continuum!
"The Big Bang Theory" will pull off the ultimate crossover when the cast of "Young Sheldon" makes a cameo during an upcoming episode.
"Young Sheldon" actors Iain Armitage (Sheldon), Montana Jordan (Georgie) and Lance Barber (George Sr.) will make a special guest appearance on the beloved CBS sitcom as their characters, Warner Bros. Television confirmed in a statement to TODAY on Wednesday.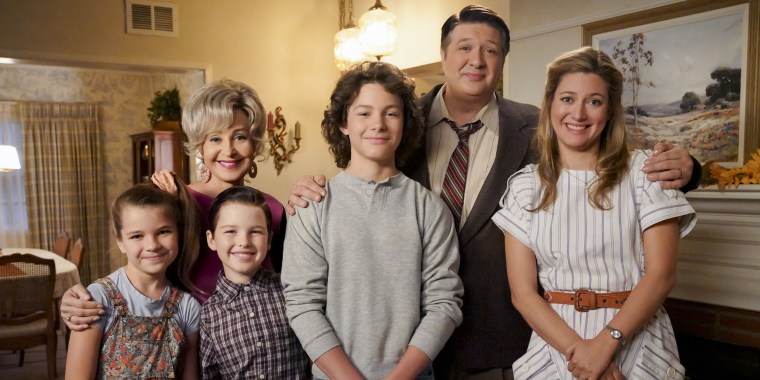 "No further story details are available, but the episode will air in December," the statement read.
Fans may be scratching their heads at the possibility of the younger Sheldon and the older Sheldon (Jim Parsons) sharing a scene together — after all, the two shows' timelines exist 30 years apart. Will there be a flashback? A dream sequence?
One thing's for sure: The scene — or scenes — are bound to be emotional, considering "The Big Bang Theory" is now in its 12th and final season.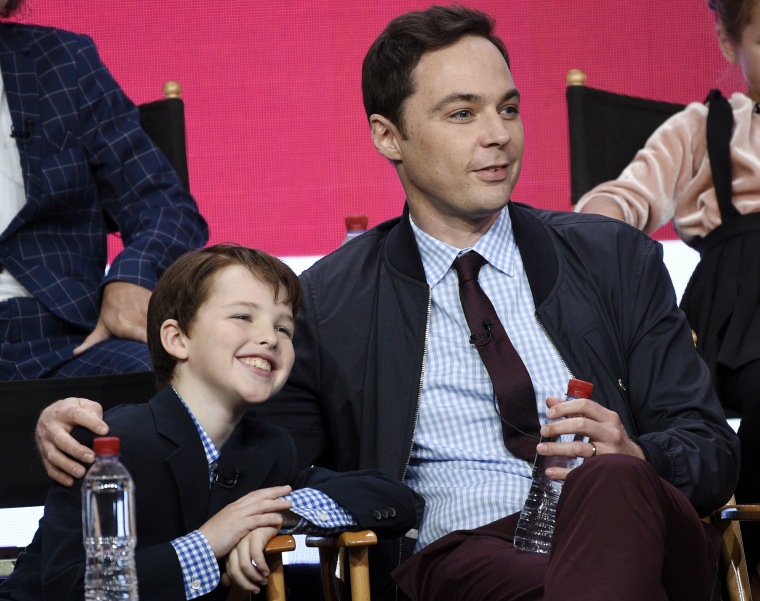 In August, CBS revealed the long-running sitcom, which tells the story of a group of smartypants friends who live and breathe science and technology, would wrap after this season.
The show's cast members responded to the news with predictable sadness.
"Am I happy? Of course not," Mayim Bialik (Amy) wrote on her Grok Nation blog. "This has been my job since Melissa Rauch and I joined the cast as regulars in season 4. I love my job. I love my castmates, and I feel such appreciation for our incredible crew, our brave writers, our entire staff, and our amazing fans."
Kaley Cuoco (Penny) shared a sweet pic of herself with her castmates, and gushed about their time together in the caption.
"This ride has been a dream come true and as life changing as it gets," she wrote. "No matter when it was going to end, my heart would have always been broken in two."
Cuoco also promised that even though the cast was "drowning in tears," they intended to bring fans "the best season yet."
"We are goin out with a bang," she vowed.
"The Big Bang Theory" airs Thursdays at 8 p.m. ET on CBS, followed by "Young Sheldon" at 8:30 p.m.