The stars have come out to honor Stephen Hawking.
Celebrated figures in fields from science to television were paying tribute to the renowned British theoretical physicist after his death at 76 early Wednesday.
The world's most famous scientist was known for his theories on black holes and quantum gravity, as well as beating the odds for survival after being given two years to live following a diagnosis of amyotrophic lateral sclerosis (ALS) at 21.
Hawking, who was director of research in applied mathematics and theoretical physics at the University of Cambridge, went on to write the 1988 best-seller "A Brief History of Time" and provide unique insights into the world of the unknown.
Cast members of the hit sitcom "The Big Bang Theory," which features four characters who are physicists, posted a sweet photo and remembrance of Hawking, who had a cameo on the show in 2012.
"It was truly such an honor getting to work with the incredible Stephen Hawking,'' show star Kaley Cuoco wrote on Instagram alongside a cast photo. "He made us laugh and we made him laugh. His life and career workings have been many a subject matter on @thebigbangtheory__ and we are all better for it."
Eddie Redmayne, who won an Oscar for his portrayal of Hawking in the 2014 film "The Theory of Everything," remembered one of the most famous scientists since Albert Einstein, whose birthday happened to be Wednesday.
"We have lost a truly beautiful mind, an astonishing scientist and the funniest man I have ever had the pleasure to meet,'' Redmayne said in a statement to TODAY. "My love and thoughts are with his extraordinary family."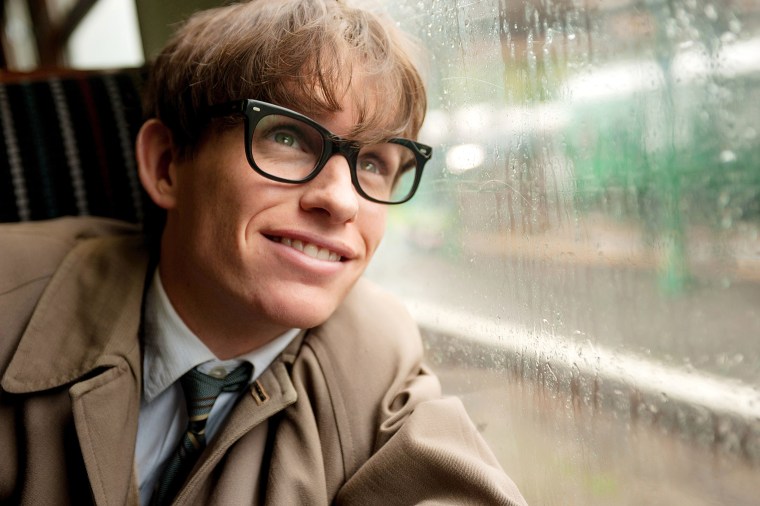 American astrophysicist and fellow pop culture fixture Neil deGrasse Tyson wrote that Hawking left "an intellectual vacuum" in his wake. Tyson and the cast of "The Big Bang Theory" were 2017 recipients of the Stephen Hawking Medal for Science Communication from the Starmus science festival.
Former Vice President Al Gore highlighted Hawking's "extraordinary breakthroughs" as well as his courage in the face of ALS.
Comedian Kumail Nanjiani and original "Star Trek" cast member George Takei also mourned the "great loss to the science community."
Follow TODAY.com writer Scott Stump on Twitter.