Beyoncé may have bitten off more than she can chew in her quest to temporarily try veganism along with husband Jay Z. The singer is now being scrutinized not just for what she eats, but what she wears out in public.
The couple started a 22-day march toward a healthier and more eco-conscious diet on Dec. 3. In the week since, Beyoncé has been photographed wearing a head-to-toe pizza outfit, a jacket with a fox fur collar, and a cow-print sweater.
Perhaps the diet part is the only part of being a vegan that Beyoncé is ready to tackle. Animal products like fur and leather and suede could be harder for the 32-year-old singer to cut out of her fashion menu. 

The pizza outfit featured a cropped white top with pies all over it. It was paired with pepperoni-and-cheese-adorned pants that would make any meat eater salivate.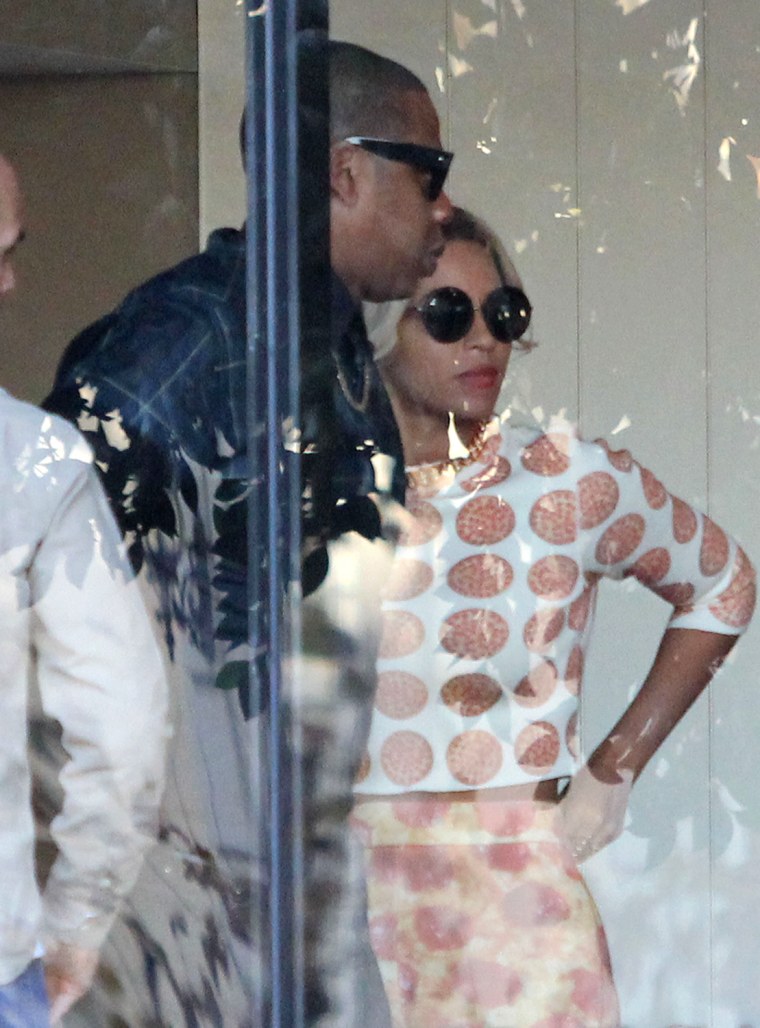 Late last week, the fox fur collar on a camouflage jacket turned heads as a suede-shoed Bey walked into Native Foods, a vegan eatery in L.A.'s Westwood neighborhood.
It became more clear that Beyoncé knew she was being closely watched and she was possibly having fun with her fashion choices as she sported a cow-print top (and sleeves and pants that might be leather) to another vegan lunch.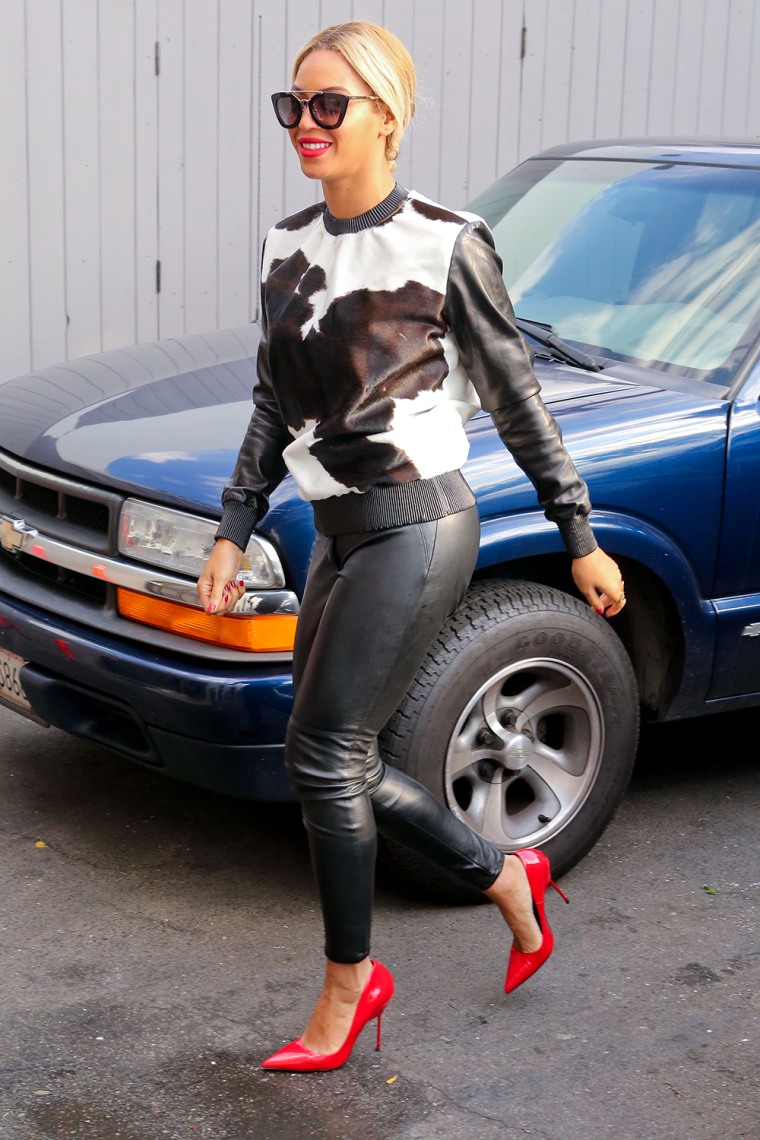 On Instagram, Beyoncé's photos of food demonstrated a desire to take her vegan awakening somewhat seriously. If her tongue was firmly planted in her cheek with all of the recent clothing choices, at least we know she just got done eating all of her veggies.