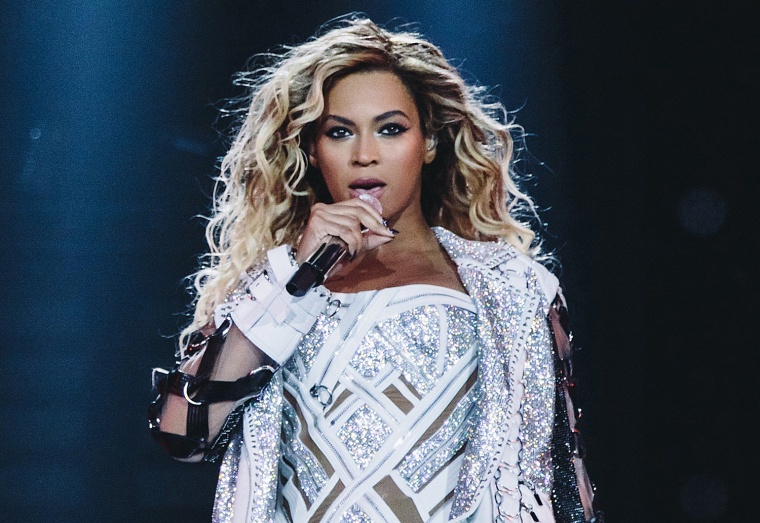 Breathe easy, Beyoncé fans. The breathless teaser for "Fifty Shades of Grey" that showed up on the singer's Instagram is indeed proof that she's involved in the upcoming film's soundtrack.
During the reveal of the first trailer for the movie on TODAY Thursday, exclusive news also followed that Beyoncé has re-recorded her 2003 hit "Crazy In Love" for the film.
The Grammy-winning singer "sang a special edition (of the song) for the trailer," TODAY's Savannah Guthrie noted after the teaser debuted.
The tease on Instagram that started the speculation about Beyoncé's involvement drew more than 420,000 likes.
Eight years before the "Fifty Shades" book created an erotic literary frenzy, Beyoncé's "Crazy" lyrics seemed to be telling some of the same story:
"Cause I know I don't understand / Just how your love can do what no on else can / Got me lookin' so crazy right now / Your love's got me lookin' so crazy right now / (your love) Got me lookin' so crazy right now / Your touch's got me lookin' so crazy right now."
Rolling Stone noted this week that Beyoncé is no stranger when it comes to lending her music to film soundtracks.
In 2002, she recorded "Work It Out" and "Hey Goldmember" to accompany her big screen debut in "Austin Powers in Goldmember." For 2006's "The Pink Panther," she offered up "A Woman Like Me" and "Check On It." She also lent her vocals to the "Dreamgirls," "Cadillac Records" and "Obsessed" soundtracks, three more films where Beyoncé had a starring role. Only twice has she given a new track to a Beyoncé-less movie's soundtrack: "Wishing On a Star" for "Roll Bounce" and a cover of Amy Winehouse's "Back to Black" for 2013's "The Great Gatsby" soundtrack.
Stay tuned to TODAY this week for more "Fifty Shades" goodies. On Friday, Natalie Morales will get an exclusive behind-the-scenes tour of the movie set, where she'll talk with cast members as well as the best-selling trilogy's author, E.L. James, on location.

Follow Kurt Schlosser on Google+