As the year comes to a close, most people get introspective, and Beyoncé is no exception. Queen Bey has released an 11-minute short film called "Yours and Mine," featuring clips from her self-titled visual album with narration that's full of wisdom about life, motherhood, feminism and being a modern woman.
You'll want to watch the whole thing — it's gorgeous and dreamy and smart.
But here are a few highlights direct from She Who Must Be O-Bey-ed:
Being married (to Jay Z)
"It's okay to depend on someone. It's actually what we're supposed to do — we're supposed to depend on each other. And when you find the person that you trust and you love and you feel is going to respect you and take all the [stuff] you have and turn it around and bring out the best in you, it feeds you. It is the most powerful thing you can ever feel in your life."
Being a feminist
"I always considered myself a feminist, although I was always afraid of that word, because people put so much on it when honestly, it's very simple. It's just a person that believes in equality for men and women. Men and women balance each other out, and we have to get to a point where we are comfortable with appreciating each other."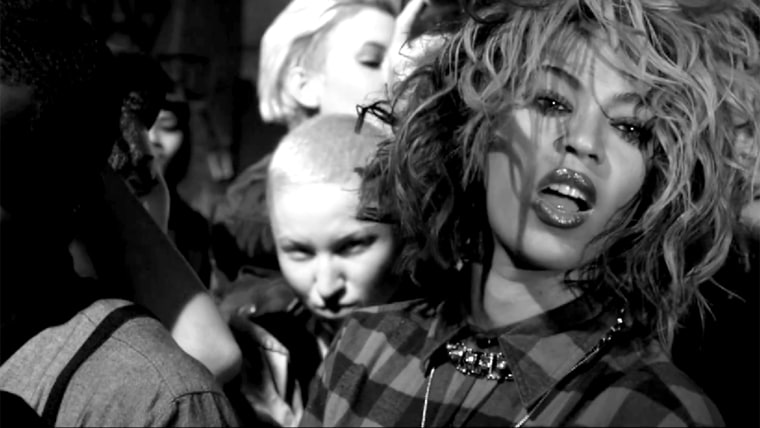 But also being a humanist
"I have a lot of empathy for men and the pressures that they go through and the culture that have been created, especially for African-American men. I have the same empathy for women and the pressures we go through — the woman has to provide so many things for their children. I consider myself a humanist."

What fame is like
"I sometimes wish I could be anonymous walking down the street like everyone else. ... Now that I'm famous it's really, really difficult to do very simple things. ... When you're famous, no one looks at you as a human being any more. You become property of the public. There's nothing real about it."
And that is why Beyoncé is true American royalty: She knows her subjects well.