The gang from West Beverly High still has team spirit!
Shannen Doherty couldn't be part of a "Beverly Hills, 90210" reunion that took place over the weekend, but the rest of the cast made sure the star wasn't forgotten at REWind Con in Chicago.
While Doherty continued her battle against breast cancer back home, her former on-screen love Luke Perry reminded everyone in attendance how vital she was to their ensemble.
"None of us are up here today without Shannen," he said of the woman who brought teen queen Brenda Walsh to life. "She's been through a lot. She's not doing well right now, but sometimes her contributions are minimized.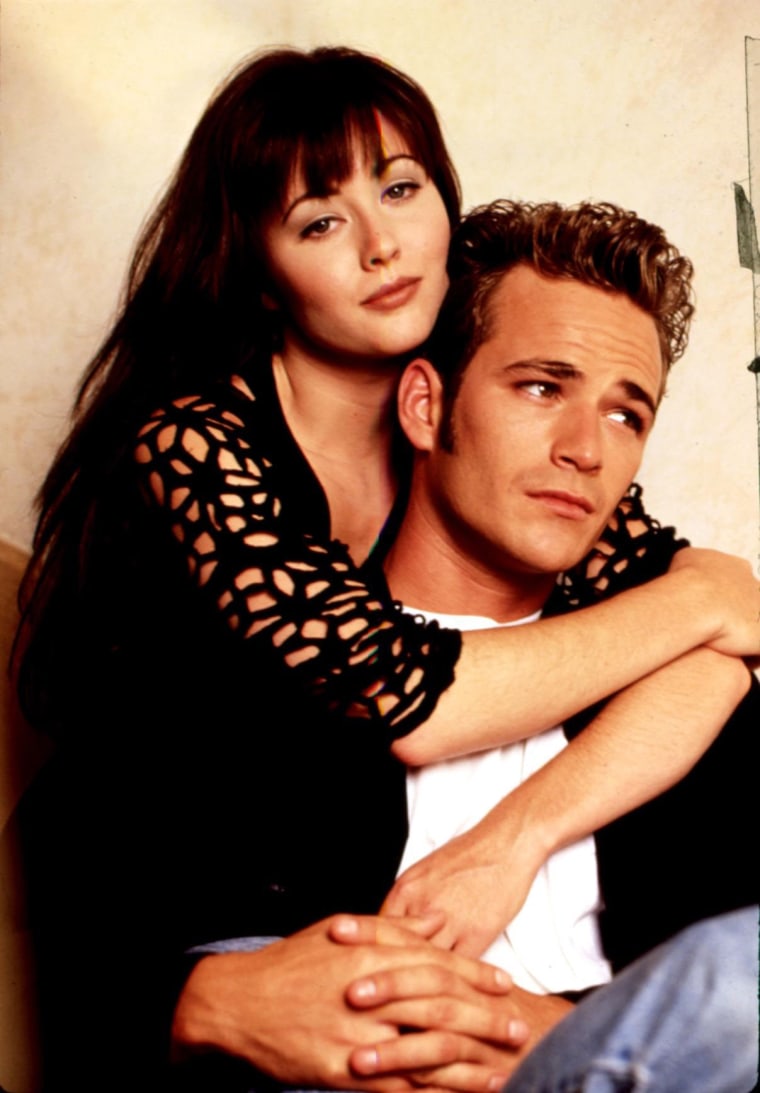 Perry told the crowd that his favorite romance on the show was the one between Brenda and his character, Dylan, and then he gave a nod to the on and off-screen drama that once surrounded them both.
RELATED: Shannen Doherty dances through workout one day after chemo
"She's been thrown under the bus," he said. "I've been accused of driving it. But she's a very big part of the success of this show. She taught me a lot. I'm glad she was my scene partner. She was great at what she did in the character with me."
Jennie Garth (Kelly), Jason Priestly (Brandon), Tori Spelling (Donna), and Gabrielle Carteris (Andrea) were also on hand, as were a few other familiar faces from the long-running series.
RELATED: Sarah Michelle Gellar cheers 'brave friend' Shannen Doherty as star battles cancer
Garth, who played Brenda's best (and worst) friend on the show, shared a special message about her real-life pal on Instagram during the event.
"To my soul sister @theshando strongest lady i've ever known. then and now. i used to be threatened by your spirit, now i'm in awe of it," Garth wrote. "You've taught me a lot about speaking my mind and not being afraid of my power. i'm so grateful that young me got to be friends with you. but especially 'old' me! the best is yet to come on this crazy journey!! love you!"
The message accompanied a banner that simply read, "Fight like a Brenda."
Doherty shared the banner with her own followers and responded to Garth's sweet sentiment, writing, "I'm so proud of this friendship and the mutual respect and admiration we have for each other."
Follow Ree Hines on Twitter.