It's been a rough year for ... well, most people, but especially those who follow pop culture. Between Prince, David Bowie, Muhammad Ali, Gene Wilder, Alan Rickman, and, most recently, George Michael and Carrie Fisher (just to name a few), the 2016 death toll keeps climbing — leaving fans anxiously speculating over who could be the next to go.
With four days left in the year, 36-year-old Demetrios Hrysikos of Spartanburg, South Carolina, wasn't taking any chances when it came to his favorite celebrity: iconic "Golden Girl" Betty White. So he created a GoFundMe page to protect White from the evil forces of 2016.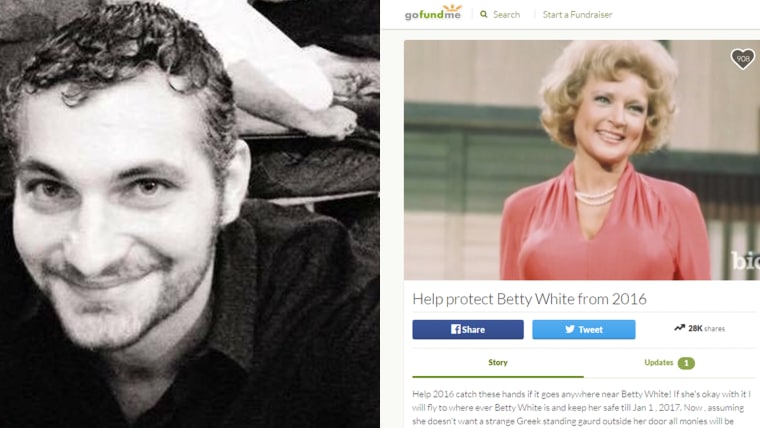 "If she's okay with it I will fly to wherever Betty White is and keep her safe till Jan 1, 2017," Hrysikos wrote in the event description. "Now, assuming she doesn't want a strange Greek standing [guard] outside her door all monies will be donated to the Spartanburg little theater to help craft new stars of stage and screen to carry the mantle of the legends that have left [us] this year."
RELATED: Betty White on her dating life at 94: Nobody asks me out
TODAY spoke with Hrysikos about his appreciation for the 94-year-old actress, whom he called a "national treasure."
"When I was little, I'd come home from school and my grandmother would always be watching 'Golden Girls'," Hrysikos said. "She didn't speak a word of English, but she loved it. We watched every episode.
"Don't tell anyone, but I'm kind of a fan myself."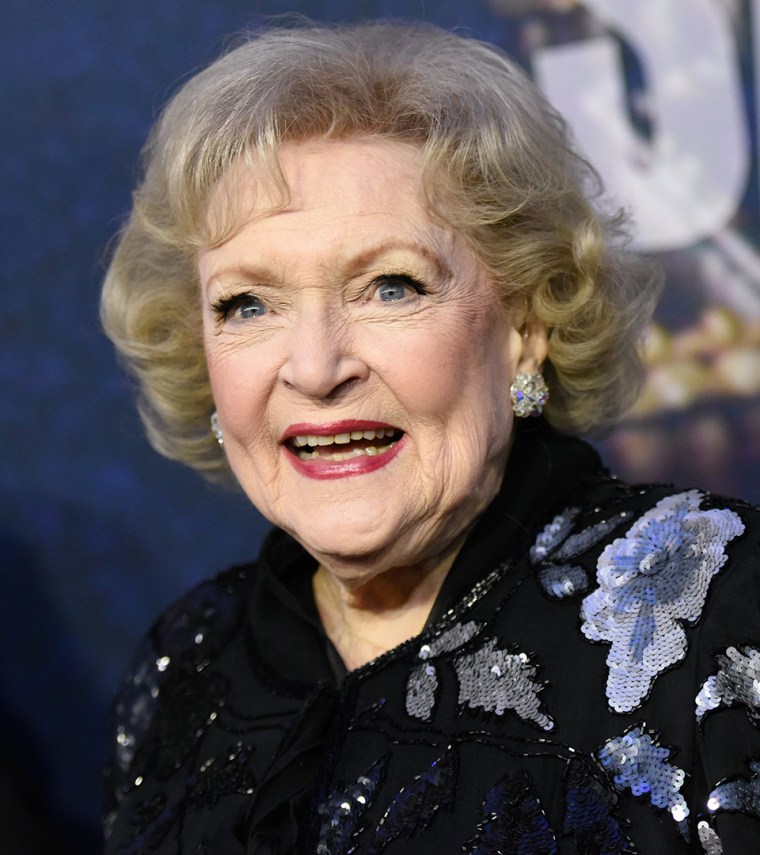 Hrysikos explained that he created the page "in six minutes" to give his friends a laugh amidst all the loss. But between the combined forces of White and the internet, the link went viral, gathering over 29,000 shares and $3,300 in donations at press time.
As stated in the event description, Hrysikos plans to donate the proceeds to a local theater in homage to White's star power. And he'd like to clarify that he's not a stalker — just a fan (and a bit of a prankster).
RELATED: Betty White turns 94: See the beloved star talk 'Golden Girls' on TODAY in 1987
"Betty, if you read this, don't get the wrong idea!" said Hrysikos. "The internet loves you. We want to celebrate you and keep you safe."
We think White, who once called herself "the luckiest old broad on two feet," would approve.