After all these years, Bette Midler is still divine.
Want proof? She recently re-released her 1972 debut studio album, "The Divine Miss M," which included hits like "Do You Want To Dance," "Friends" and "Boogie Woogie Bugle Boy."
Why did she decide to re-release it? "It's some of my best work because it's the work that I worked on the longest," she told Sunday TODAY's Willie Geist.
It also represents the "roadblocks" Midler said were put in her way at the time — roadblocks like people telling her, "Oh, you don't look right, you're too short, you're too fat, you're too tall, too lean, too small."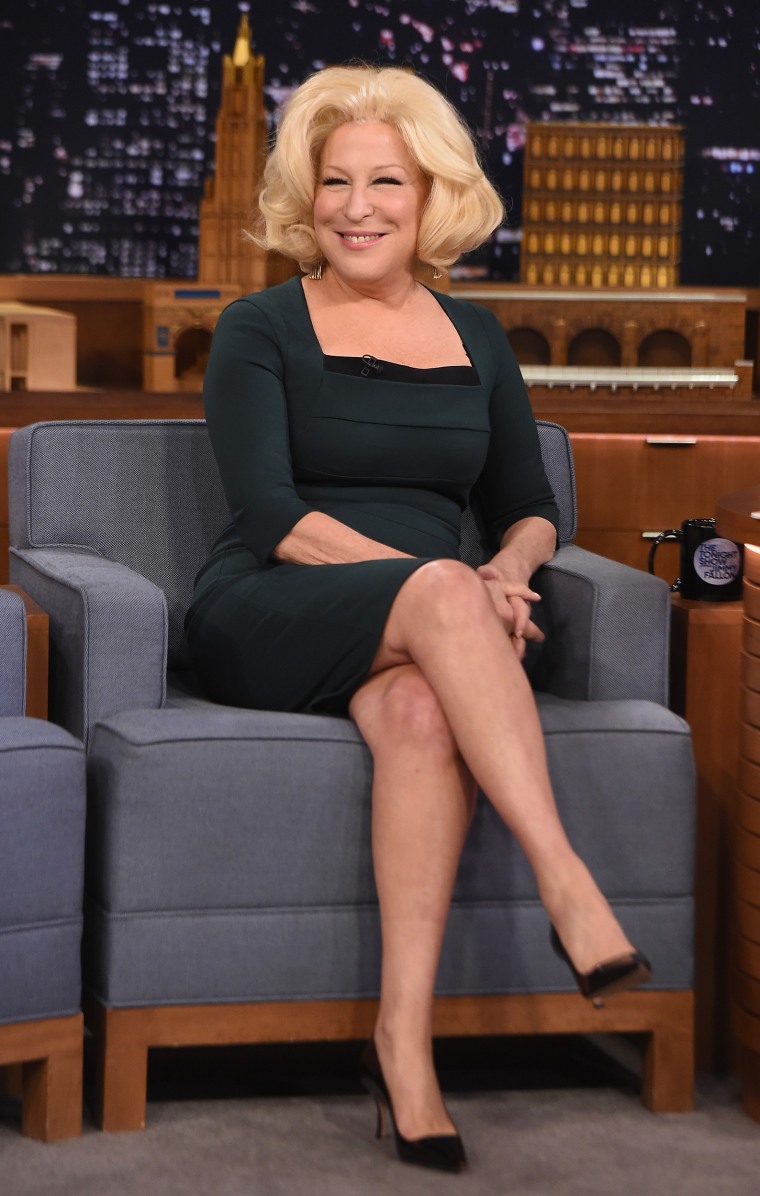 Midler said she's proud of every track on "The Divine Miss M." Well, maybe there's one possible exception: "Daytime Hustler," which she said she initially wasn't "crazy about."
"I liked it but I wasn't exactly sure about it. I just put it in there just to see ... it was kind of an experiment of vocal qualities," she revealed.
Of course, Midler isn't just a singer: She's a multitalented Grammy, Emmy and Tony Award winner who's starred in classic movies like "Beaches." Her favorite film of hers, though, is "Hocus Pocus."
"I have to say I'm flawless in that movie. I do, I have to say that," she explained. "First of all, it's the only time I've ever actually disappeared behind a real mask, and it was so liberating, it was so much fun."
RELATED: Bette Midler waves 'Hello, Dolly' to role as classic matchmaker on Broadway
Midler should have fun appearing on Broadway next year in a production of "Hello, Dolly!" But for now, she's feeling a range of emotions as she gets ready to hit the stage.
"I'm excited, I'm unnerved, I'm utterly game. I love the character ... I feel like I'm prepared. What I'm not prepared for is the size of the stage. I've been a solo act for 40 years," she said.
We have no doubts she'll put on a divine performance.
Follow Shane Lou on Twitter.